Accessible Extreme Sports: Fun Challenges For People Of All Abilities
Around 15% of the global population lives with some type of disability, with 2-4% experiencing significant difficulties in functioning. People with disabilities are also nearly twice as likely to be physically inactive, compared to people without disabilities – but, this needn't be the case. Despite what you may think, extreme sports and disability don't have to be incompatible. There are plenty of accessible adventure sports people of all abilities can enjoy.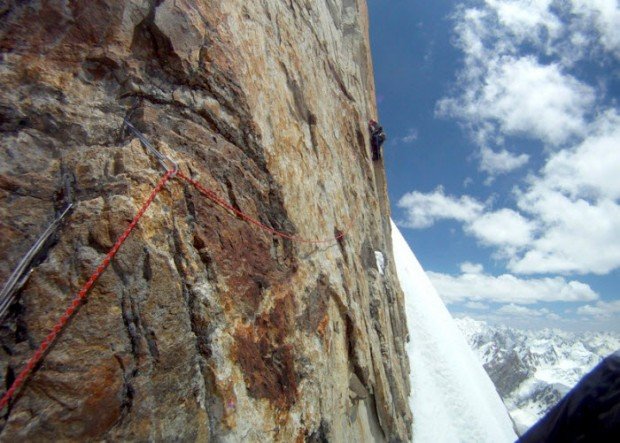 Rock climbing
Rock climbing is a challenging workout great for both body and mind. And, with the increasing prevalence of indoor climbing areas, adaptive rock climbing is becoming ever-more popular. Harnesses, for example, can be adapted to suit individual needs, with seated harness systems available for people with spinal cord injuries or limited use of the legs. Bigger waist belts and leg loops can ensure comfort and prevent sores. Moreover, amputees can also enjoy the challenge of rock climbing with an everyday prosthesis if needed. If you're interested in giving rock climbing a go, speak with the instructors at your local rock climbing center to discuss your needs and the specific adaptive equipment necessary. 
Indoor skydiving  
Swimming, wheelchair rugby, and hockey are some popular accessible sports modified to suit people with disabilities. Team accessible sports, in particular, also offer the benefit of strengthening social and teamwork skills. But, if you're in the mood for something a little more exhilarating, why not try indoor skydiving? This accessible sport involves a large, vertical wind tunnel in which you get to experience free fall flight under the guidance of a qualified instructor – there's no parachute or jumping involved. An accessible lift is available for people who use wheelchairs, while visual cues also mean people with hearing impairments can clearly understand instructions. Extra instructors are also available to help ensure people with disabilities can enjoy the thrill in a safe and supportive environment. 
Scuba diving 
Scuba diving is a thrilling adventure into underwater worlds that's accessible to people of all abilities. Scuba dive courses are open to all, and you'll gain the same comprehensive training as able-bodied divers. For example, you'll get to study the history of diving, various elements of the aquatic environment, and dive physics, and physiology, as well as the ins and outs of scuba equipment and how to plan a successful dive. Then, upon completion of the course, you'll be awarded a Scubility Diver certificate. Depending on your individual disability, necessary modifications can be made as needed. For example, if you rely on your arms to swim, rather than your legs, training can be adapted to suit this. Or, if limited mobility makes it difficult for you to traverse sandy beaches to get to the water, a beach wheelchair can easily be provided. 
Extreme sports are far from off-limits to people with disabilities. Rock climbing, indoor skydiving, and scuba diving, in particular, are just a few of the accessible extreme sports people of all abilities can use to test their skills and get an adrenaline rush.