A British pensioner sets new world bungee record
The 73-year-old British pensioner Ray Woodcock has set a new British and potential world record by jumping from crane at Chepstow Quarry in Gloucestershire, South West England, U.K., with a leap from a 465ft height. Ray, whose new record is to be registered soon as the official new world record, has broken his own previous world record of 380ft height bungee jumping.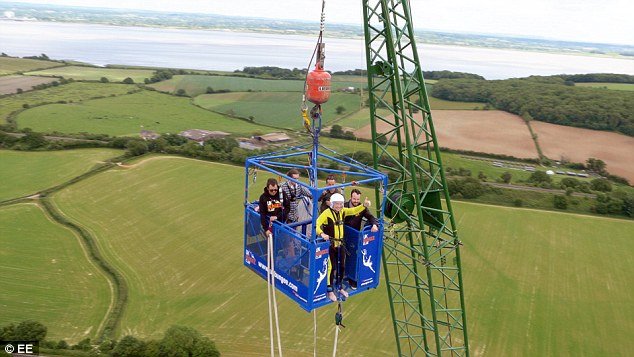 Thumbs up for Ray Woodcock before his epic bungee – www. dailymail. co.uk
Ray Woodcock, a former taxi driver from Essex, has performed the jump that took place from a special 500ft crane at Chepstow Quarry, the highest bungee jump site in the UK. The quarry's location has been currently transformed into the National Diving and Activity Centre, given that its deep water bottom offers the possibility for a jumper to make the world record attempt feasible.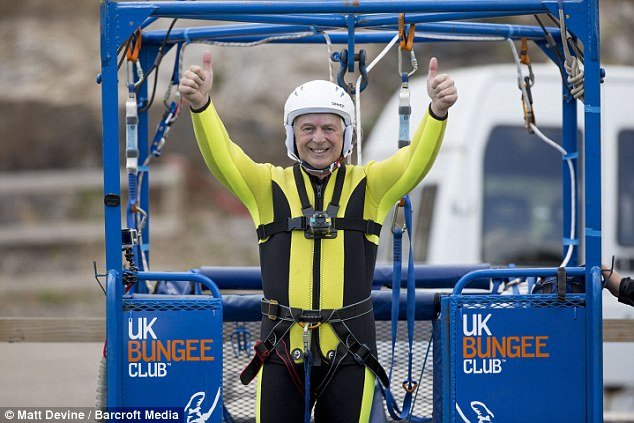 Courageous Ray Woodcock ready to jump off
The jump has been described by Ray as "absolutely incredible". After his venture, Ray added that "the leap was a little bit harder than I thought it would be – the height was unbelievable, I looked at it from the ground and thought 'wow no-one's going to jump off that", said Ray to journalist Julian Robinson of Daily Mail.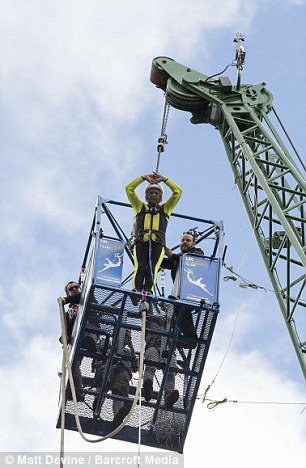 Dreaming this moment for the last three years, Ray is going for the high jump
Ray Woodcock has worked as a taxi driver for more than 30 years but never gave up in performing extreme sports, especially when a cause is being involved. By performing this jump, his goal was to raise money in favor of the Southend Taxi Drivers Charity for Children, an organisation that offers sick and disabled children an annual outing.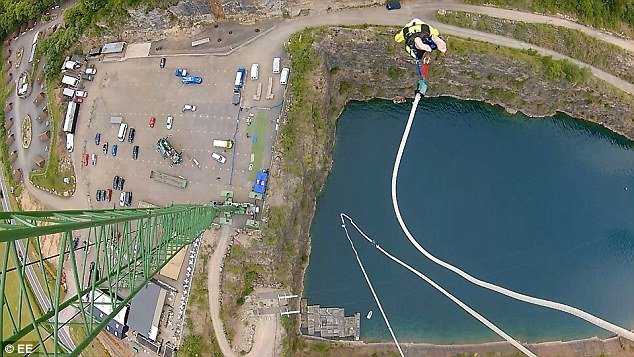 There was no way back for Ray once he jumped off the crane – www. dailymail. co.uk
 Ray's jump has been filmed by using EE's new 4GEE Action Cam, the world's first action camera that live streams over 4G. With the camera attached to his chest, Ray was able to live stream his venture to his children and grand children back home, who were catching their breath while their grand-dad's insane attempt.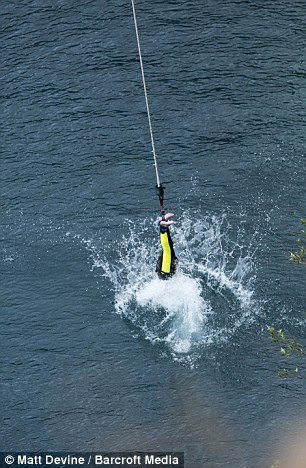 Ray reaches water surface after a heartbreaking leap of 465ft height drop
Having passed a full medical assessment prior to his jump, Ray was also supported by a team of safety boats and divers, standing by on alert in case of an accident. Hopefully that was not the case, since Ray has performed successfully his venture without any before or afterwards assistance.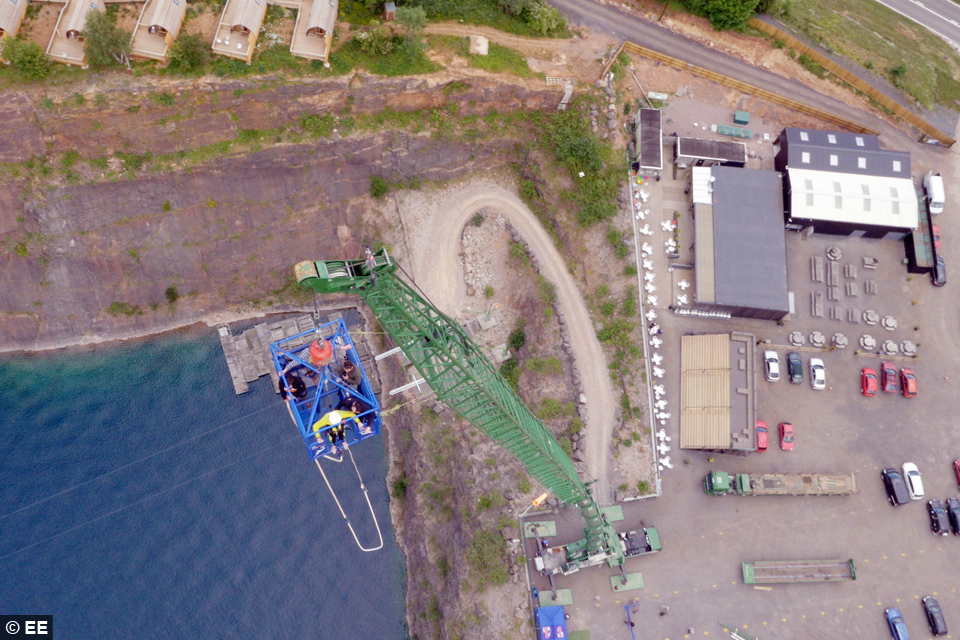 Ray Woodcock counts seconds before leaping himself off the platform – www.dailymail.co.uk
Ray is certainly not a faint-hearted individual who's is afraid to undertake any mission impossible. He has previously climbed Mount Kilimanjaro, trekked through Death Valley and driven a group of huskies along 250km, across the Arctic. What is more, Ray claims that he has no plans to retire from this kind of activities any time soon. This death-defying jump was dream for him in the last three years, underling how satisfied he was that he had achieved it.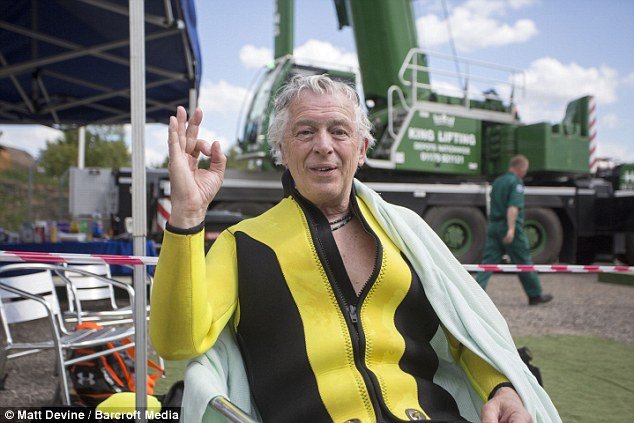 Having his dream come true, Ray Woodcock strike a victorious pose for having achieved his goal
Guinness World Records is currently reviewing Ray's amazing jump so as to qualify it as a new world record.