5 Sports You Should Try At least Once in Your Life
Sports are something that can be indulged in by pros and beginners alike. You don't have to be the next Michael Jordan to play basketball, neither do you need to be Ronaldo to play soccer. In light of this, there are a vast number of activities out there to cater to different individual's preferences when it comes to sports. While some prefer extreme high-adrenaline sports, beginners may be looking for something a little more low tempo. Whatever the case, there are more than enough different sports to go around. You're going to find five in particular that you should consider trying at least once in your life below.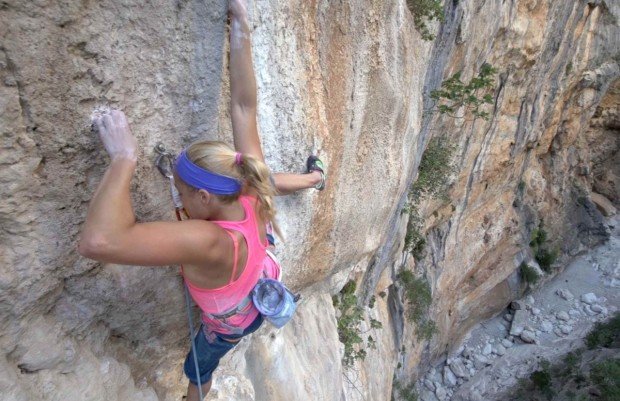 Climbing
You may not have known, but climbing is classified as a sport and can be very challenging at that. Sport climbing can be said to be a form of rock climbing that relies on your hands, feet or any other part of your body to help you climb up steep objects. Climbing can be done for both recreation or competition depending on your preference. Like many other sports, climbing can be good for the mind and body as it builds your muscle endurance, boosts your brain function, and also helps reduce stress. In addition, climbing can teach you valuable life lessons about hard work, persevering,and resilience. Some of the best destinations to go climbing include the Red River George in Kentucky, Otter Cliffe in Acadia National Park, Silver Mountain in Michigan or Railay Beach in Thailand. Some equipment that may come in handy if you decide you want to go climbingincludesclimbing harnesses, a rope, climbing shoes, a helmet, and carabiners.
Golf
This sport may not be as extreme as the others, but golf is another sport that you should try at least once in your life. Although it isn't necessarily physically tasking, it can be a mentally tasking game to play. If you've never played golf before, you're going to need a set of clubs, balls, golf markers, club head covers, the right clothing and a towel for when it gets hot. In addition to this, you may also need a golf cart to get you around what is often a gigantic golf course depending on where you're playing. For larger golf courses, sometimes electric golf carts like the ones on sportprovement.com are better. For the most part, golf is about working your way around the 18 holes on a golf course and trying to score as many times as you can with as few strokes as possible. Some of the best places in the world to play include the Abaco Club in the Bahamas, La Manga in Spain, Grand Resort Bad Ragaz in Switzerland, and Velaa Private Island in the Maldives.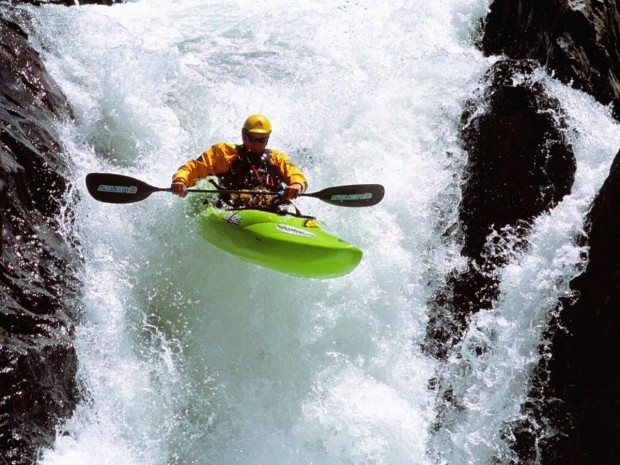 Canoeing
Another sport you may want to consider at least once in your lifetime is canoeing. It can be both fun and exciting if you're a lover of both water and nature. Canoeing can take you along many bodies of water across the globe and can be done with groups of people who share the same love for the sport. Some health benefits include helping lose weight and gain stamina, giving you a complete body workout, helping to reduce stress as nature surrounds you, and also helping to improve your cardiovascular health which is important as well. If you've never gone canoeing before and don't know much about it, you sit in a stable position in your canoe and then hold the paddle with your inside hand on top and your outside hand at least one foot down the shaft. You then put the blade of the paddle into the water right next to the canoe on the opposite side of the direction you plan on moving in. It can be tedious at the initial stages, but with time you should get better at it. Don't worry though; you won't need to go out and buy a canoe or anything if you want to try this sport. You can usually rent them for a certain fee,and of course, it's cheaper to go in groups and split the costs.
Skiing
For those after a true adrenaline rush, skiing may be the perfect sport to try at least once in your lifetime. Skiing can also be classified as an extreme sport as it often involves a high level of risk. Some equipment you're going to need if you decide to try it include skis, boots, poles, a ski jacket and pants, goggles,gloves or mittens, a base layer, mid layer and a neckwarmer. In case you would like to travel and ski, some of the best destinations in the world for the sport include Salzburg, Quebec City, Park City, Banff, Lake Tahoe, Jackson Hole, Whistler, Aspen, and Steamboat Springs. Some useful tips for skiing include finding your balance, learning to control your speed by gliding wedge, and linking wedge turns.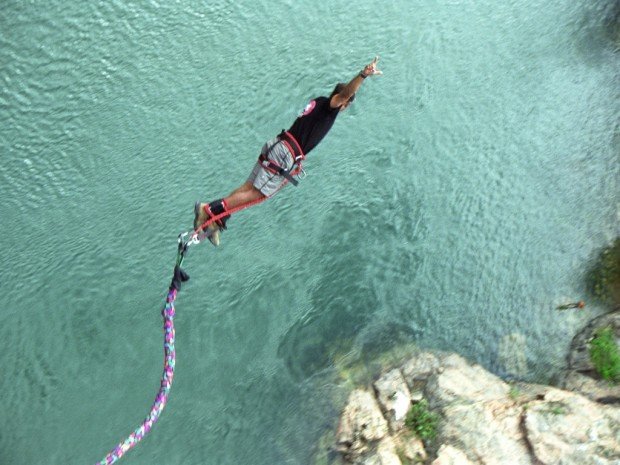 Bungee Jumping
If you're afraid of heights, bungee jumping may be a perfect way to throw caution to the wind and conquer your fear. Thisis a common sport that many people try that requires that you jumpout of a plane. Some equipment you typically need for bungeejumping includesbungee jumping cords, professional stunt equipment, a rope, webbing, slings,and lanyards to mention a few. If you're going to bungee jump with an established company, you may not need all of these items as they'll likely provide them. You could also try rope jumpingwhich is also classified as an extreme sport because of the level of risk involved. The sport combines the thrill of rock climbing, bungee jumping, and skydivingto give you a true adrenaline filled experience.
Playing sports can have immense benefits on your mind and body. Not only can it make you healthier, but it can also help improve your quality of life. For this reason, you should definitely try and find a sport you enjoy and make time out to practice on a regular basis. Doing so could add a new dynamic to your life and ensure you live it in a way that makes you feel both happy and fulfilled.