3 Careers for People Who Love Sport & Fitness 
Research shows that people who are happier at work tend to be healthier and have higher levels of well-being when compared to unhappy employees. With that in mind, you must choose a job role that will give you long-term enjoyment and satisfaction. Fortunately, sport and fitness fanatics have plenty of options when it comes to finding a fun and exciting career. To give you some ideas, here are three careers for people who love sport and fitness.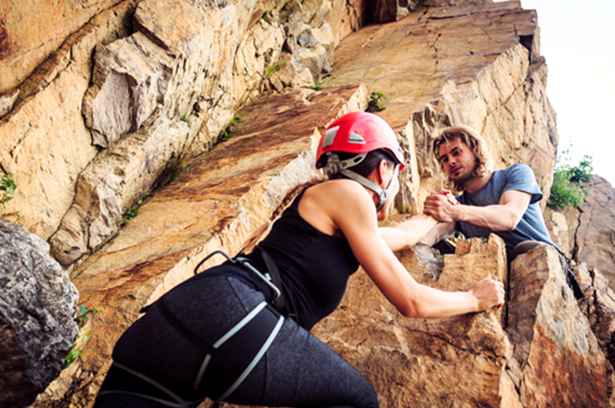 1. Professional athlete
Playing their sport at a professional level is the ultimate goal for many athletes. Some of the most popular team sports include football, rugby and cricket. Becoming a professional athlete requires years of rigorous training and you must be fully committed to your sports career. You should also be aware that there is fierce competition in the sports industry. Only a few highly talented sportspeople make it to a professional level. That said, becoming a professional athlete can have dozens of incredible job perks including a high salary, sporting fame and the chance to earn a living doing a job that you love. According to advice on HowStuffWorks: "To become a professional athlete you will need to start playing sports in early life, keep your body in top condition, and join teams dedicated to your chosen sport."
2. Personal trainer
Personal training could be the ideal role for anyone who wants to make a difference by inspiring and motivating people to improve their fitness and lead a healthier lifestyle. Personal trainers typically meet with clients on a one-to-one basis and create exercise plans based on their client's capabilities and fitness goals. Personal trainers also enjoy regular access to the gym and maintain high fitness levels through regular exercise. To become a certified personal trainer, you must complete a personal training qualification through an accredited course provider. There is a wide variety of London personal training courses that can be completed via distance learning. This means you can earn the qualification while working and fit study around your existing commitments. Once qualified, you can apply for personal trainer roles in a gym or fitness centre. Once you have built some experience, you may be able to start a personal training business and offer your services on a freelance basis.
3. Sports manager
Sports managers focus on the business side of sports. They are responsible for dealing with various business matters of sports clubs and individual athletes. A sports manager may also be tasked with arranging promotional events to increase profitability and they must have excellent networking skills. The salary of a manager of a professional sports club varies, but for a top Premier League football club the manager will typically earn upwards of £1 million. To become a sports manager, you must typically hold coaching qualifications in your chosen sport, and some may also work towards a bachelor's degree in sports management or a related field such as sports marketing or business finance. Most professional sports managers also earn a master's degree and build several years of experience before applying for higher-grade positions.