You Could Be The Night Gamer But Ensure Your Ebike Is Alright 
As we mentioned so many times before, an electric bike is not only used for getting fun from, but also a helpful and convenient transportation way for most of the commuters. Therefore, electric bikes could extend your riding schedule no matter at night or daytime. However, approaching night riding can be intimidating for many riders, especially if they are completely unfamiliar with the sport of mountain ebiking.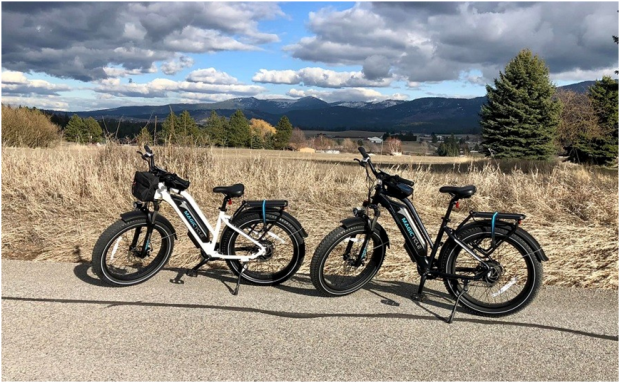 With the rising popularity of electric bikes, we collected some of the crucial tips for riders who prefer or have to ride at night which allows you to be the night flash. 
1. Light Your Ebike Up 
Firstly, both rear and front lights are needed especially during the night. Front lights are there to give you a clear view of the road ahead without encountering unavoidable danger and rear lights are to make other traffic participants notice you. Magicycle electric bikes are equipped with both lights in order to provide you a clear view and keep you away from danger. Besides these, a handlebar light is also necessary. What features? Lighter-weight is in case of bending the handlebar and high power is going to do with illuminating the trail in front of you. But please be careful, if you're riding with other people, leave enough space between you and the rider in front so your lights don't cast their shadows in front of them, making it hard for them to see their way. Also, if you're riding in a group, avoid dazzling the riders behind you with oversized lights. 
2. Get All Gears Ready 
Gears include your electric bike itself so please set up your electric bike into the perfect condition like full charge your battery during the day. As you already have the lights you need, ensure it would not loose or fall from the handlebar or helmet. Well, since we are talking about the helmet, yes, please never leave your helmet at home. Indeed, sometimes your helmet would cause you trouble like sweat and an uncomfortable experience but it can at least save your life when the accident is happening. After all, don't forget to wear appropriate clothes. It's freezing at night!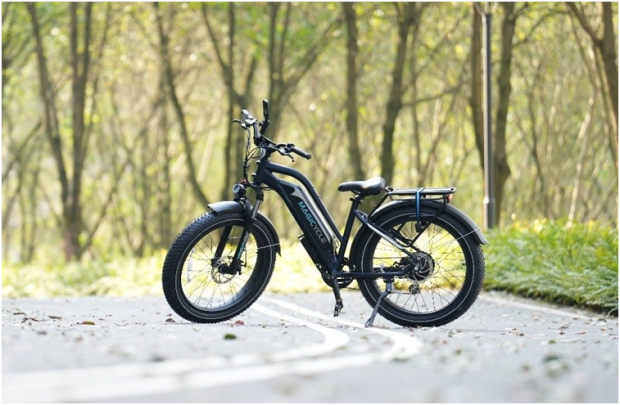 3. Ride On Familiar Road 
While we encourage a map plan for exploring new routes, it's best to stick to routes and areas you're familiar with for nighttime rides. Twilight can make things seem unfamiliar, so having prior knowledge is basic so you don't go the wrong way and get lost in the woods. Phones are handy for finding maps, but if service isn't available, a dedicated bike GPS will help you get back on the right track. Furthermore, people usually are wary of unfamiliar things therefore this kind of precaution would probably stop you from enjoying the scenery along the way.
 4. Caution and Smart
In addition to remembering to charge your lights, it's also important to learn to manage battery life while riding. We tend to use both full-power helmet and handlebar lights on fast or technical trails, but this drains battery life, so it's best to lower the main lights to a low-power setting on lighter trails. We even turned off the helmet lights completely while climbing and only used the bar lights at their lowest output. If you think your ride is likely to last longer than your two lights can last at the highest output setting, bring a third backup light. If you are resting, turn off your lights. Most bike lights, especially the high lumen options, are designed to keep cool through airflow to avoid overheating.
More practically speaking, be aware of strangers. You would never know that a stranger would push you for no reason, rob you, or stand still. Finally, while enjoying your ebike riding, always pay attention to the battery level of the electric bike, otherwise after riding up to  55 miles, you may only be able to ride home on the pedals.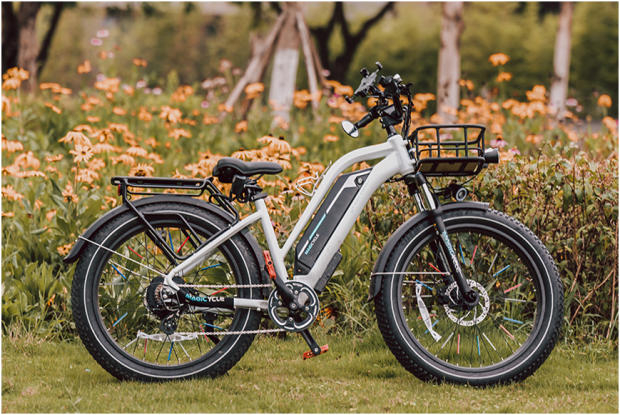 5. Follow Local Laws 
Unlike regular bikes, electric bikes do have some regulations depending on different states. Wearing a helmet comes first. Some states regulate that wearing helmets is mandatory while riding, and for more detailed information, please see our previous article. What's more? Electric bikes are categorized into 3 classes by the federal laws so over-speeding riding is also prohibited. 28 miles per hour is the maximum speed for ebikes in most states, but in reality, many ebikes for sale can easily exceed 28mph. However, if you don't want to get a ticket or lose control of your ebike, keep an eye on your real-time speed. Also, as an ebike that can run on most roads, you should obey local traffic regulations just like any other vehicle. 
Sum Up 
Public transport is closed; cars are few and far between (though taxi drivers can be in a world of their own), as are pedestrians. Just you and your senses. Turn the music down or off. Sing your own song with no one around. Be vigilant. Be more focused. Instead of blindly following the trail of a bike commuter or weekend warrior, you really go your own way. Make the most of it. 
Apparently, the trails will be lively at night. Riding at night will help you retain the fitness you gained over the summer and while other people are watching television, you can be smug in the knowledge that you can eat that second mince pie guilt-free. To keep your itinerary alive and become handy as a night gamer at night, we hope these easy-to-follow tips become part of your nighttime rides.