Winter Sports to Try Instead of Skiing
All keen sports enthusiast willing to stay active during long, cold winter days, have an abundance of flabbergasting sports to choose from instead of skiing. Even if most tourists head out to winter ski resorts only to ski, don't be fooled, there are many other fun sports that every single individual can try and have a blast. Embrace yourself, and get warm, comfy, quality gear and get ready to make the most of winter months by trying out these winter sports.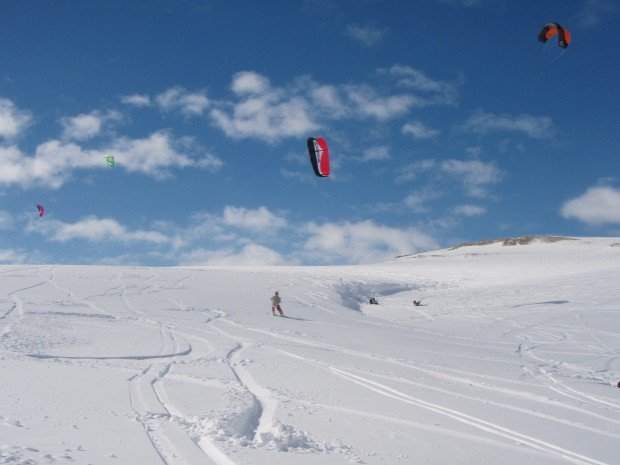 Snow biking
If you thought you couldn't ride a bike through snow, you thought wrong. Snow biking is slowly but surely becoming a popular sport all across the globe. Winter or snow biking as turned into an enticing activity. All you need is a 'fat bike' that has large forks and enormous nubby tires. These chunky wheels will enable you to go off the beaten path, and cycle across ice and snow and another wild terrain.
Snowshoeing
If you are fond of hiking and mountaineering, another great alternative winter sports to try out is snowshoeing. Depending on the thickness and density of the snow, snowshoeing is an ideal substitute for skiing because you can trek through the wilderness, compete or simply hike for pleasure. As you wear specially designated footwear, you are walking through deep snow for hours, embracing the surroundings and peacefulness.
Dog sledding
Also called mushing by the locals, but there is something utterly divine and riveting to experience a sled dog power through thick snow. As you are pulled along at a high speed by a team of vivacious Huskies, the only thing that you should be focusing on is embracing the moment. This one-of-a-kind sporting activity of racing through snow-covered forests is the real adventure of a lifetime.
Ice fishing
If you don't like energetic sports but rather wish to make the most of winter delights, ice fishing is the best activity for you. Layer up, bring your favorite rod and ice auger to help you drill the ice. Choose the best spot on the lake and wait. It takes courage and patience, but there isn't greater happiness and joy once you get that long-awaited pike.
Skijoring
Originally coming from Norwegian term for 'ski driving', skijoring is a fun activity for people of all ages. Here you get pulled along either by a horse, dogs or some vehicle on the snow or ice. In other words, it is similar to water skiing, but you use cross-country skies.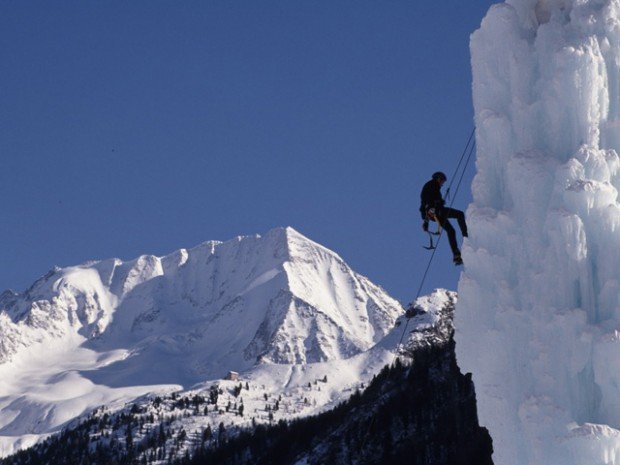 Ice climbing
This is a sporting activity only for the experienced and brave-hearted. If you are keen on rock climbing, you will certainly like ice climbing. With the right equipment and guidance, you can with ease climb the iciest rock formation. Ice can freeze even harder during long winter days, but this represents a real challenge for the climbers.
Snowkiting
Also known as snow gliding, is a variation of skiing and ski gliding. The riders use wind power to propeller themselves into the air across snow and ice. Gear is similar to gliding as you need a kite, a parachute-like structure or a sail, a harness and handles that allow the rider to steer and control. Snowkiting is the ideal sport to try out instead of skiing since the feeling is as mesmerizing, with the added feeling that you are able to fly.
Curling
If you are fun of indoor winter sports but not good at ice skating, then you should try out curling. This sport resembles golf as it demands accuracy, patience, and expertise, but unlike golf, here you must include your whole time into the game. Players need to slide rounded 'stones' across the sheet of ice and score a point. Curlers and sweepers and other team members must participate to make that happen. Even if doesn't sound like much fun, it is a hard and tricky sport. So, you should give it a try.
Enjoy in winter wonderlands, and make the most of cold and snowy days by trying out these winter sports. There is much to skiing, you only need to take the plunge and try new things.