Which Great Extreme Sports Are Possible To Try In Dubai
Are you interested in a fun fact about Dubai? Dubai had only 13 registered cars in 1968. Since then, Dubai has become one of the fastest-growing cities in the world. From the tallest building to the world's largest shopping mall, Dubai has become a playground for the rich and famous. Many people often wonder what Dubai is like. Is it all desert? Are there any beaches? What's the nightlife like? In reality, Dubai is a cosmopolitan city with something for everyone. While the city is home to some of the most luxurious hotels and resorts in the world, there are also plenty of budget-friendly options available.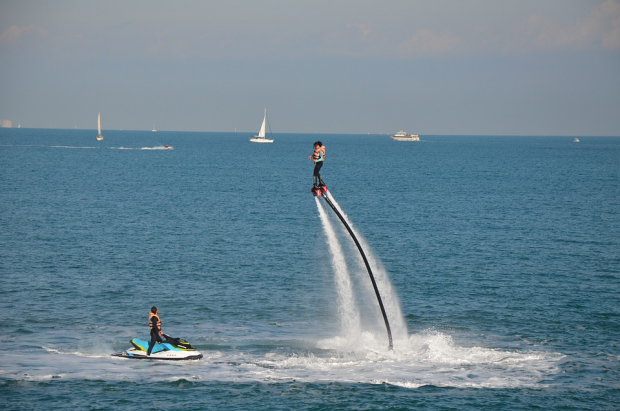 If you're looking for an adventure, Dubai is the perfect place to try out some extreme sports. From skydiving to sandboarding, there are plenty of adrenaline-pumping activities to keep you entertained. Here are some of the best extreme sports to try in Dubai:
1.Flyboarding
Flyboarding is a relatively new extreme sport that has become popular in recent years. The activity involves strapping your feet into a board that is connected to a jet ski. The jet ski propels you into the air, allowing you to perform tricks and flips.
Flyboarding is an exhilarating experience that is perfect for adrenaline junkies. However, it's important to note that the sport carries some risks. The team at https://jetskidubairental.com/flyboard/ offers safe and reliable flyboarding services in Dubai. To avoid injury, make sure you follow the instructions and use the proper safety equipment.
2. Skydiving
One of the most popular extreme sports in Dubai is skydiving. There are plenty of skydiving schools located around the city, so you can easily find one that suits your needs. If you're a first-time skydiver, there's no need to worry. Most skydiving schools offer tandem jumps, so you'll be attached to an experienced instructor.
Skydiving is an exhilarating experience that will give you a rush like no other. If you're looking for an adrenaline-pumping sport, this is one to add to your list. However, it's important to note that skydiving can be dangerous. Make sure you read the fine print and understand the risks before you take the plunge.
3. Bungee Jumping
Bungee jumping is another popular extreme sport in Dubai. There are a few different bungee jumping locations around the city, so you'll have plenty of options to choose from. If you're looking for a true adrenaline rush, bungee jumping is the sport for you.
As with any extreme sport, bungee jumping can lead to accidents, so it's essential to make sure you understand the risks before you take the leap. Make sure you use a reputable company with qualified instructors. If you're uncomfortable with bungee jumping, backing out is no shame.
4. Sandboarding
If you're looking for an extreme sport that's a bit more low-key, sandboarding is an excellent option. The activity involves riding a board down a sand dune. It's similar to snowboarding, but with sand instead of snow.
The best part about sandboarding is that you can do it year-round in Dubai. You also don't need any prior experience to try it. There are many dunes located around the city, so you can easily find one that's perfect for your skill level.
5. Camel Racing
I bet you have not heard of camel racing before. Well, you are not the only one. Camel racing is a traditional sport in the UAE that has been around for centuries. It's still popular today, although it's not as common as it once was.
Camel racing usually takes place in the desert. Camels are fitted with robotic jockeys and raced across the sand dunes.
You may want to bring a go-pro camera to capture the action because you will not want to miss a thing.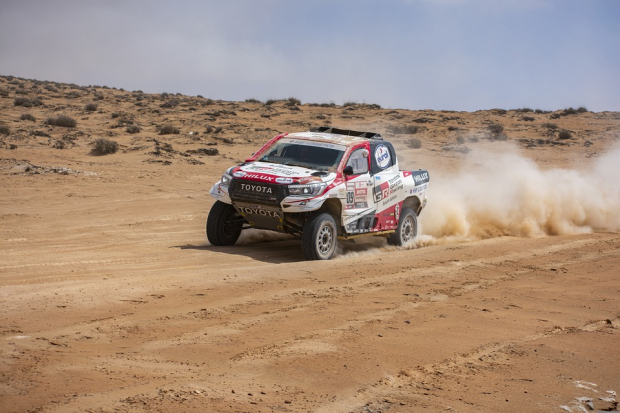 6. Dune Bashing
Even among Dubai residents, dune bashing is a relatively unknown sport. The activity involves driving an off-road vehicle across the dunes. It's a popular pastime among locals, as it's a great way to explore the desert. If you have watched the Dakar Rally, then you have an idea of what dune bashing is.
The racing happens in a controlled environment so that the drivers can enjoy the sport without putting themselves in danger. The tracks are designed to challenge the drivers and give them an adrenaline-pumping experience.
For the ultimate adrenaline rush, you can go to the open desert and bash some dunes on your own. Just make sure you know what you're doing before you venture out into the desert.
Many extreme sports in Dubai will get your heart racing. From skydiving to dune bashing, there's an activity for everyone. Just make sure you understand the risks before you participate. And always use caution when engaging in any extreme sport.