What's the best extreme sport for the solo traveler? – Trekking
Growing up, we all had a place where we would retreat to when life felt more overwhelming than usual. Our secret place, a place of absolute calmness and quietness, a place where we could be all by ourselves. Well, who said that as adults we don't have the same need to escape from the noise of our routine for a bit and just be us, alone in a place with nothing but our peace of mind. Outdoor adventures and extreme sports often come with partners, but there are some adventures you can enjoy all by yourself; just you and mother nature. Trekking is one of them and one of the best extreme sports for the solo traveler. And since you will also be walking quite a lot, we can recommend these soft shoe inserts for standing all day.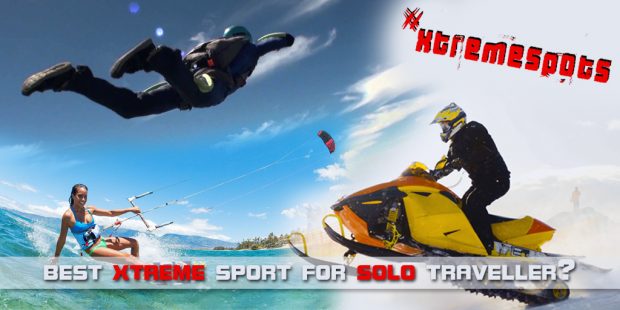 An adventure, away from the noise of the city, in which you are solely in control of your actions and whereabouts is thrilling to say the least.
Trekking solo is not just grabbing a backpack and heading out to the nearest – or furthest – mountain by yourself. A great amount of preparation is needed to secure your safety above all. A dear friend (olá Miguel) recently shared his experience trekking solo the Pyrinees and exploring the beautiful range of mountains separating Spain from France. The effort he put on his preparation left me breathless!
Heading out on an adventure and knowing that you are solely in control of where you camp, when you stop, and what you eat can be a thrilling feeling. "Solitude is so rare in this day and age that it can be really powerful if you seek it out purposefully" – Amy Rathke, Environmental Stewardship Coordinator for the National Outdoor Leadership School. "Gear preferences, food preferences—ultimately, the trip is yours. If you want to sit by an alpine lake and sit in the sun and read your book in the middle of the day, you don't have to answer to anyone else."
A solo hike can be dangerous and "doing it alone depends on the character, previous experience and the number of days it'll take, how isolated the trail is etc", Miguel shared among others.
Preparing for the worst is not in my nature, as I'm a very positive person, but in the case of trekking solo it's probably the best you can do; for your own safety above anything else. Good first aid training is essential, as you'll have to handle any emergency by self-applying your knowledge. A solid background check of the location you'll be hiking is also necessary. The more thorough the better! Are there any wild animals you might encounter? What are the expected weather conditions? All these need to be imprinted in all levels of your subconscious and conscious mind before you set out for your adventure. What's crucial is to make sure you leave a detailed plan of your trip to friends and family, mentioning where you're headed to and when you'll be back.

As much as we seek solitude, companionship is in our nature.Talking with my friend Sergio Miguel, it caught me by surprise when he shared "I personally loved it, the scenery, the challenge as a whole… But at the end, I realized that if I had at least one person with me, not for the hike itself, but to talk about it afterwards, to talk to and comment on the day." Socializing and meeting new people is one of the most exciting aspects of solo adventures and another way to keep you safe, so better play it safe and set up your tent among new friends instead of spending the night alone. You never know what might come out in the dark.
For the less daring ones, who still want to live the trekking solo experience, a good idea is to join an organized trekking expedition. From Cyprus, to Kalamata – Greece, to Andora and to Kilimanjaro, the options are countless. Choose based on your needs, desires and skills and book the one right for you. Our booking section is packed with all necessary information.
No matter which option you opt for, the realization alone that you can bring an adventure like that from start to finish all by yourself, is probably more rewarding than the views during the journey. What do you say?
For the time being, I'm leaving you with more photos from Miguel's solo hiking in the Pyrinees and I'm waiting for yours!