Peloponnese Outdoor Activities Tour
Summer time is synonym to holidays and there is no reason to spend them lying or sitting down. Active and adventurous people are always looking for something new, more so when they're on holidays! Our team here at XtremeSpots has put together the ultimate Outdoor Activities Tour. More Outdoor Activity Tours are being scheduled as we speak, but for the moment enjoy below the Itinerary of the Peloponnese Outdoor Activities Tour.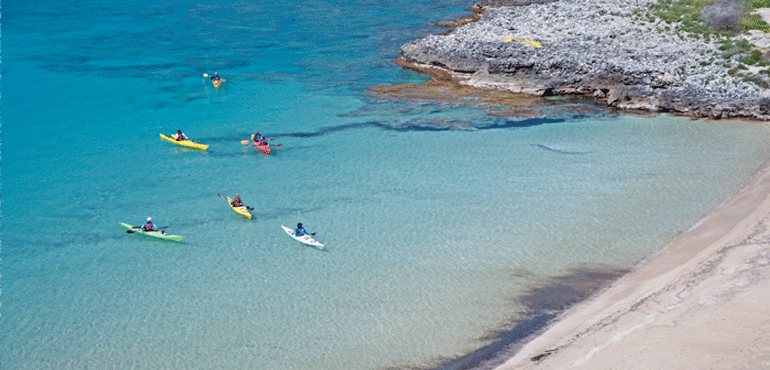 Period of operation: Year round * except river trekking in Neda (day 4 available from June to September)
Duration: 7 days (6 nights)
Activities: Hiking, Rafting, Scuba Diving, River Trekking, Sea Kayaking, Flying Fox, Archery
Skill level: Suitable for all skill levels
Minimum participants: 4
Minimum age: 8 y/o *except river trekking in Neda, minimum age 12 y/o
Price: from 1450,00€/person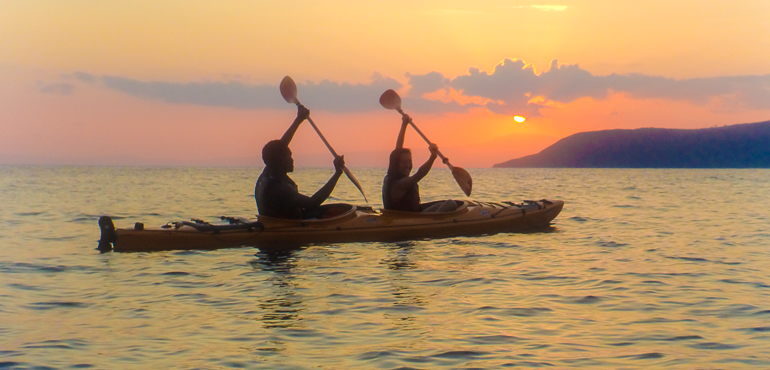 Peloponnese is among the top mainland destinations in Greece for those who want to follow an off-the-beaten-path activities tour. Vast gorges, crystal clear rivers, sandy beaches, azure waters, excellent dive sites and rugged mountains as well as Venetian fortresses, classical temples, Mycenaean palaces, Byzantine churches and historical legends.
Our journey recommends some of the best activity and historical sites in Arkadia (Central Peloponnese) and Messinia regions (South Peloponnese), starting from Ancient Gortys.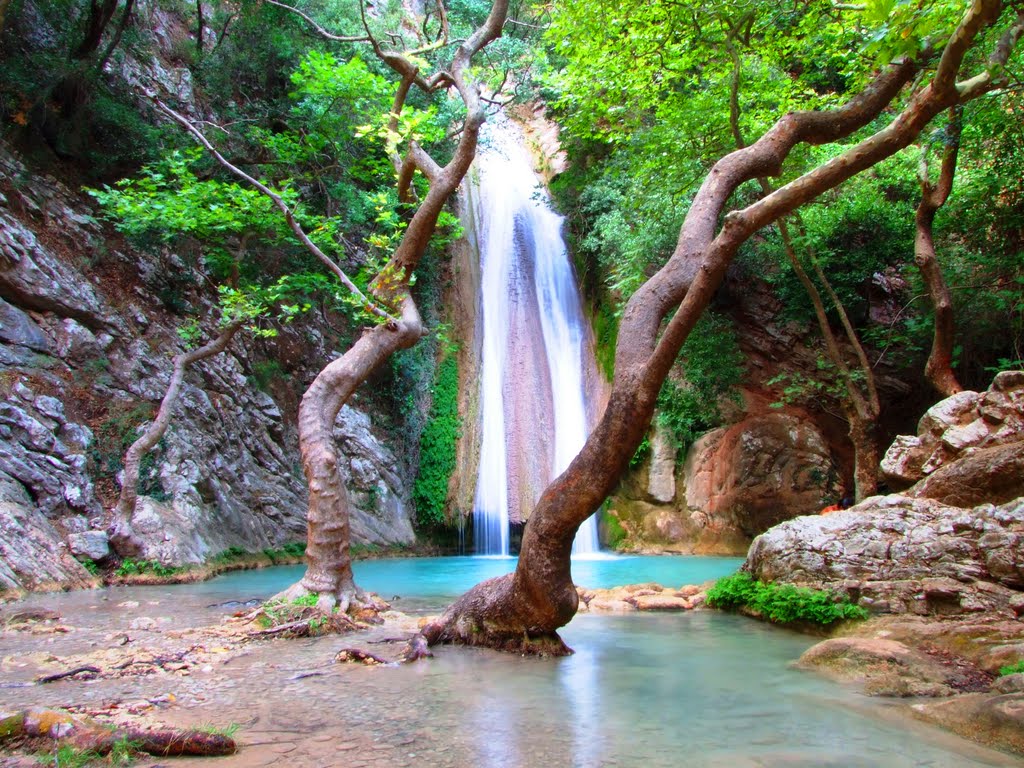 Itinerary:
Day 1. – Pick up from Athens or Kalamata airport to Dimitsana.
Dimitsana is one of the most beautiful mountainous villages in Arkadia. Built on a mountain slope of 950m high, Dimitsana is a stone built village with remarkable traditional houses and rich history. We get settled in the hotel and have the rest day off to get to know each other, go sightseeing, eat great food and prepare for the next day.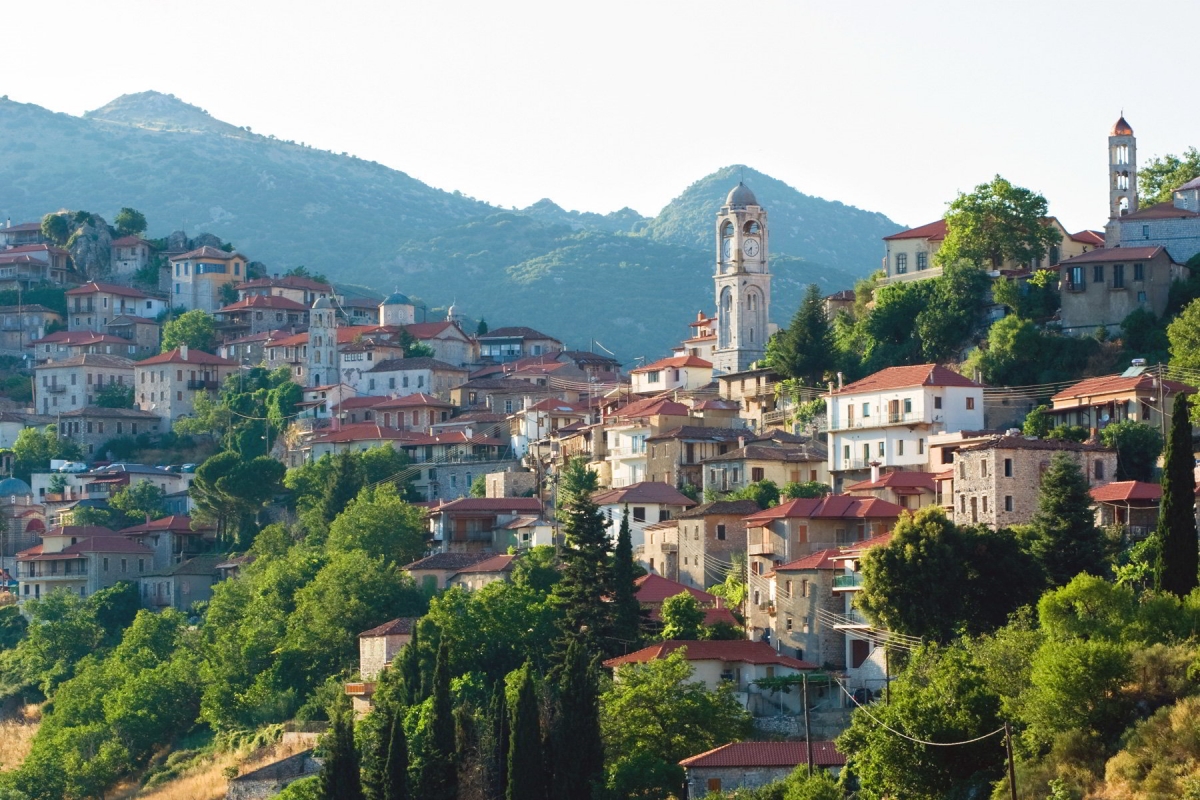 Day 2. – Hiking Tour– Flying Fox – Archery: 4 hours
Our destination is Ancient Gortys. We arrive with our mini bus to the New Philosopher's Monastery, where the hiking begins. We visit the old monastery of Philosophos which was built in 1661 on the west side of Loussios gorge and is widely known as a"Secret School". We then continue our hike until the famous Prodromos Monastery. The view over the Loussios gorge is unique. We end our hike in ancient Gortys where we see the remains of the Temple of Asclepius and the ancient road that Spartan athletes used to follow so as to reach ancient Olympia for the Olympic Games. After enjoying a delicious snack, we continue with archery and flying fox over the Loussios river.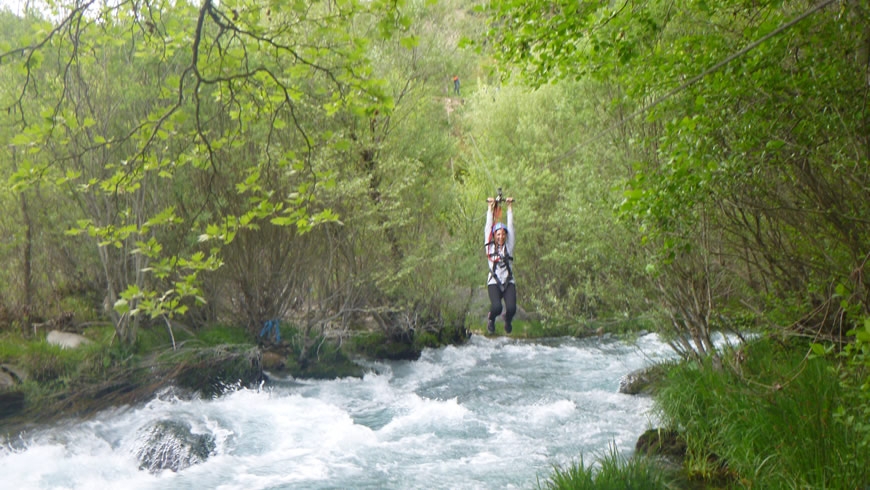 Day 3. – River rafting in Loussios and Alfios rivers : 3 hours
The perfect way to discover the river where the nymphs used to bathe Zeus and explore its dense vegetation and crystal clear waters, is rafting. Our experienced guides will take you through both Loussios and Alfios Rivers and initiate you in the secrets of rafting while you'll be enjoying this amazing paradise on earth! The river run is suitable for all skill levels and lasts for 2 hours. At the end of the activity, we enjoy a full Greek lunch by the river with wine, fresh salad and a special main dish cooked and served by our friends in the rafting base.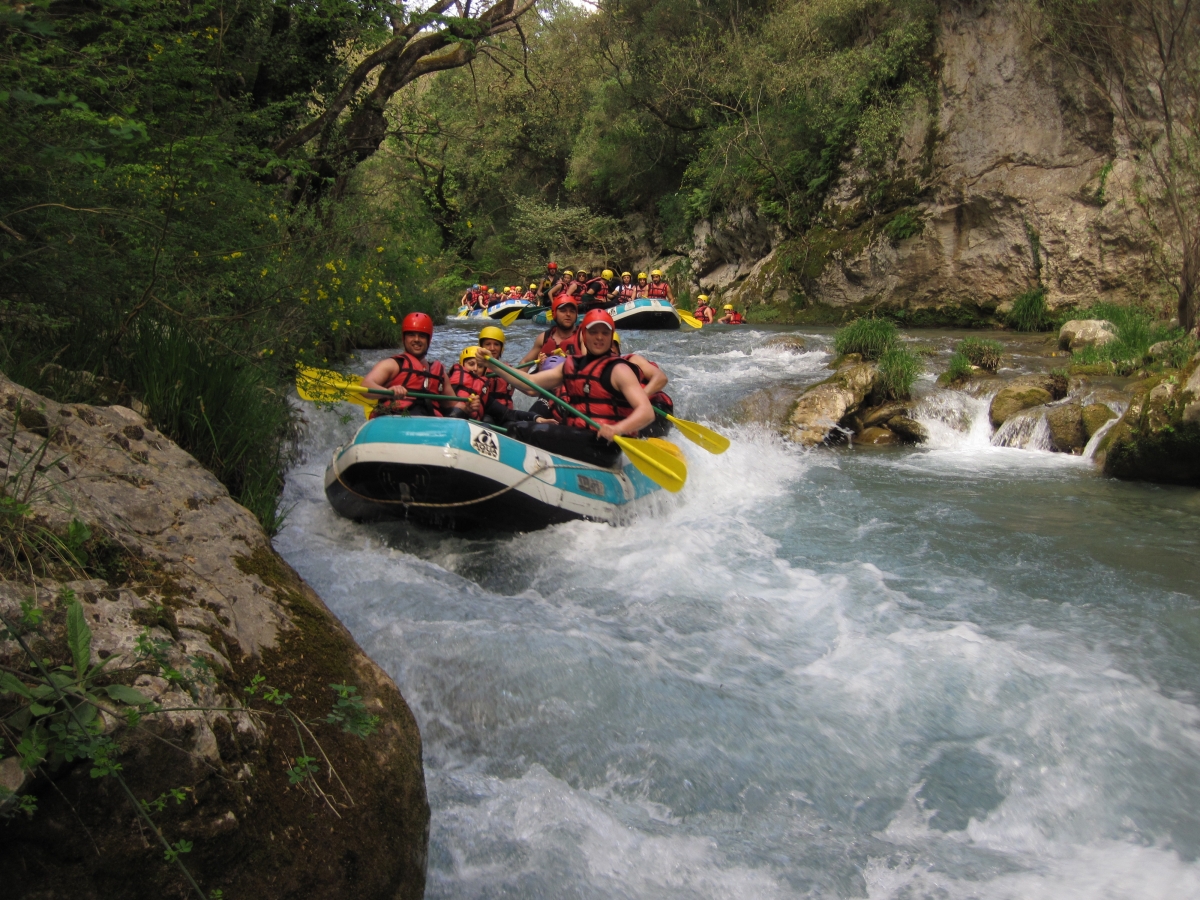 Day 4. –River Trekking in Neda (summer season only from June to September): 4 hours (from arcadia to messinia, temple of apollon)
Neda river lies in the borders of Ilia and Messinia region and is the only river in Greece with a female name. Driving from Arcadia region to Messinia region before we reach Neda river we make a stop at the stunning Temple of Apollo Epicurius or else the Parthenon of Peloponnese.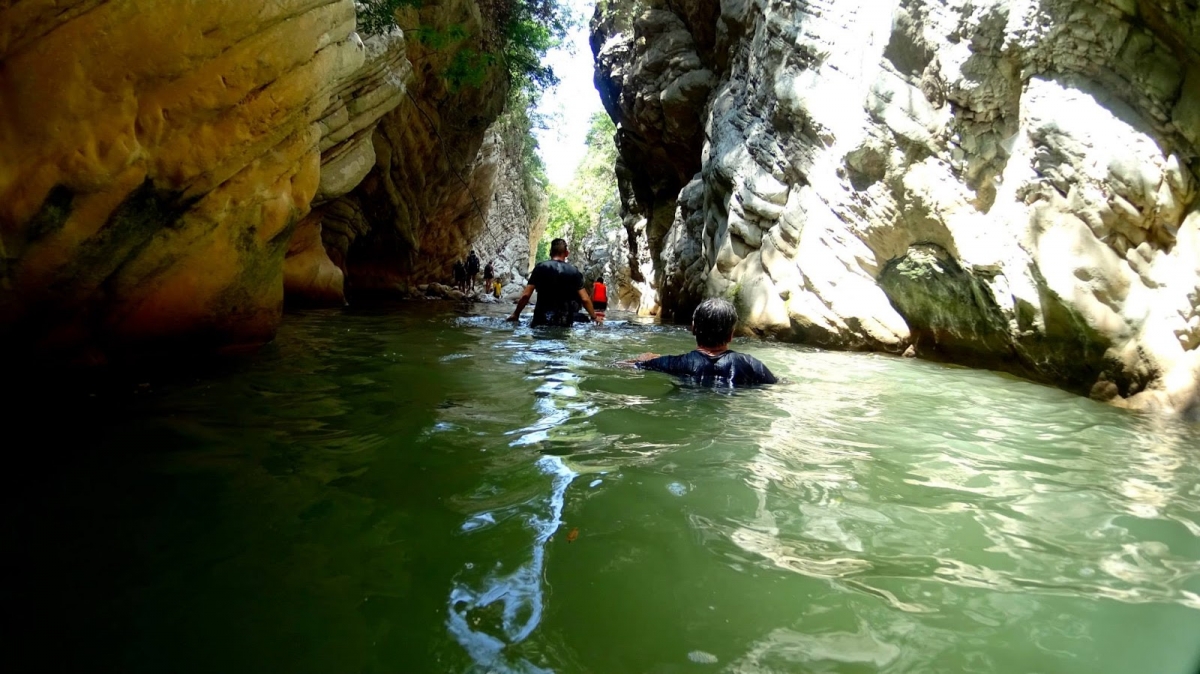 Arriving at the spot where our river trek starts, the breathtaking scenery will defiantly amaze you. As we trek through the river gorge, we pass through narrow cliffs no more than 1.5m open in some points were we have to swim, stone bridges and underwater caves until we reach the spectacular Neda waterfalls. After the activity, we set off to Kardamili were we spend the night.
Day 5. – Sea Kayaking – Hiking Kardamili in Mani Messinia: 5-6 hours with breaks
Sea Kayaking
Once we arrive in our activity base, we get our kayaks and begin to enjoy an excursion at the foot of mount Taygetos where each little cove hides a special surprise. Hidden caves, cliffs with spectacular formations and unique beaches such as the well hidden beach of Foneas with the white pebbles or the beach of Kalogria with fine golden sand and turquoise waters. The beach of Kalogria is also known as the beach of Zorbas, as this was the place where writer Nikos Kazantzakis met his hero of his book, Zorba the Greek. Halfway we make stop for swimming, snorkeling and a picnic with local traditional delicacies.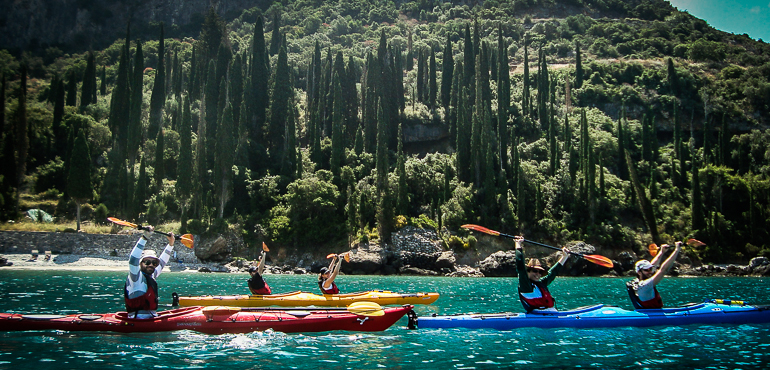 Hiking
Our tour starts from the fortified tower houses of old Kardamili as we follow the path that once was part of the ancient so called ''royal road'', connecting Kardamili with Sparta. Along the way, we walk through the narrow streets of traditional villages as we learn about their history. A small break for a healthy picnic with traditional local delicacies gives us additional supply of energy. A burst of colors and fragrances of flowers and herbs overwhelm us and bring us even closer to the natural environment. We walk through an easy route, sometimes a stone built path and sometimes a shady pathway, immersed in olive trees, pines and cypress trees.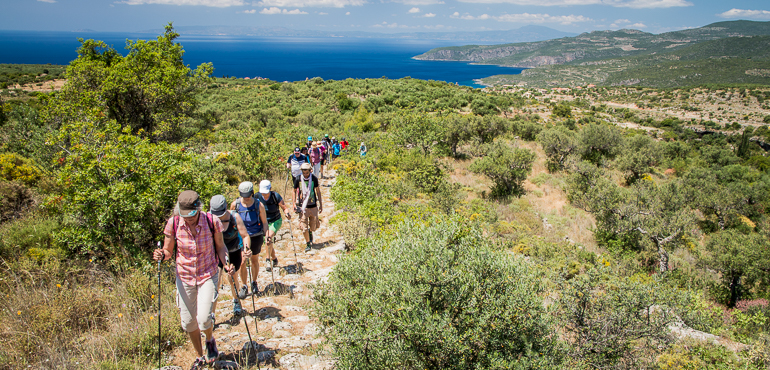 Day 6. Scuba Diving Kardamili in Mani Messinia. Dsd Course for beginners or Fun Dive for Certified divers: 3 hours
What a great way to Discover Scuba Diving(also called DSD ).This is an application of recreational diving in which an uncertified diver uses a scuba set to breathe underwater under the direct supervision of a qualified instructor. Arriving at Kalogria beach we set foot on the diving center where we prepare ourselves for a dive. The dive site has an amazing sandy bottom with crystal clear visibility and offers many surprises to explore such as grass lands, caverns and rocky reefs. The area is also characterized by fresh water springs which emerge from underground caverns into the sea-floor.
If you are a certified diver, we can schedule a fun dive from the shore or boat.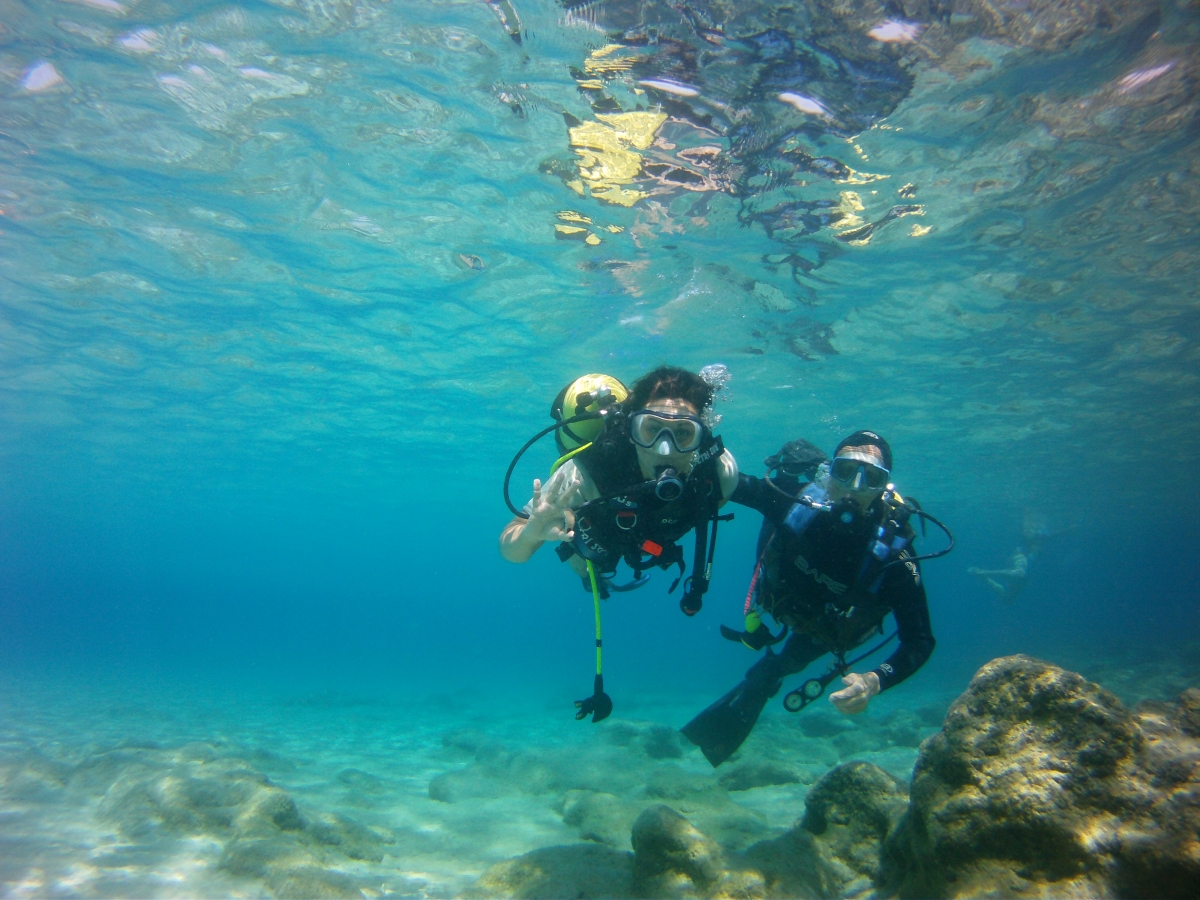 Day 7. Messinia to Athens Airport or Kalamata Airport
What is Included in the price:
Car transportation – fuel- tolls
Accommodation in local guesthouses and/or hotels with breakfast for 7 days/ 6 nights*
Certified guide throughout the 7 days tour
All the necessary equipment
Photos from the activities
Liability Insurance
*We can also arrange for you to stay in 4-5 star hotels. In this case, price varies depending on the season and the hotel.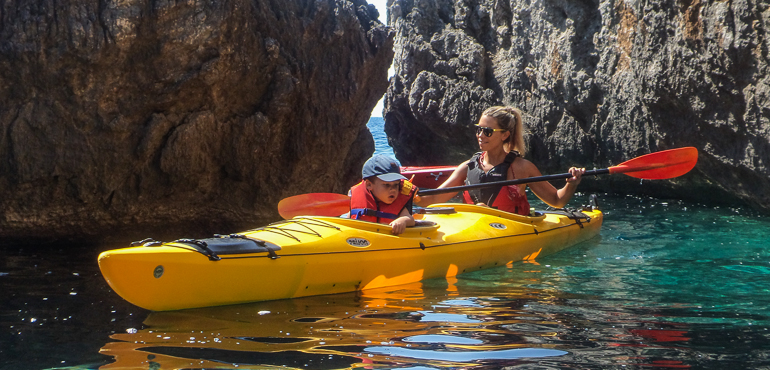 What to bring with you:
Comfortable clothes
Swim suites (at least 2 pairs)
Sun glasses / sun screen / hat
Towels
Extra pair of shoes that will get wet. Suitable shoes are lightweight trainers, sandals or sea shoes. Avoid bulky shoes
The schedule of the tour, may change in case of bad weather conditions
Meet your Guide:
Antonis Vintos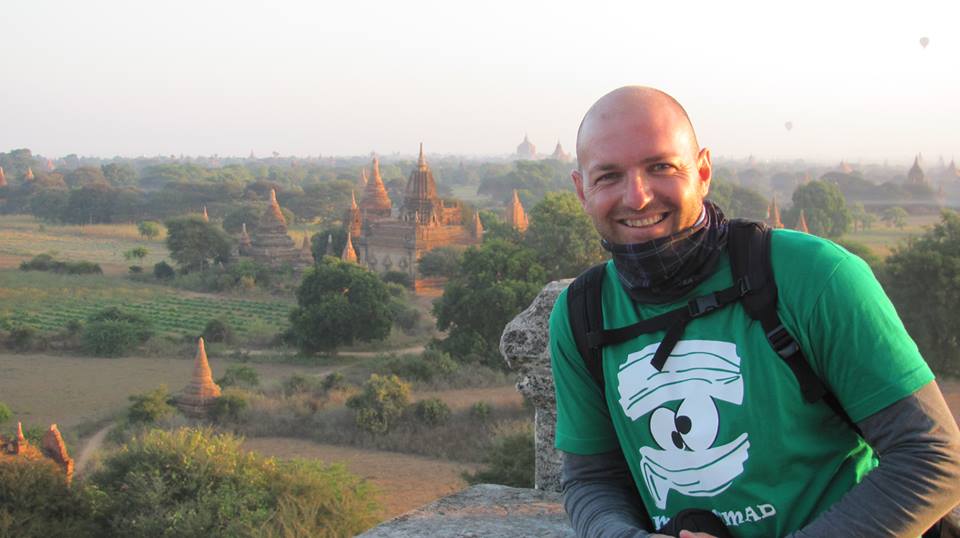 Padi Scuba Diving Instructor
Rafting Guide
River Trekking / hiking guide
Sea Kayak guide
Antonis is into action sports since a very young age. Despite living in the city, he has never been a city boy. He studied Electrical Engineering; however, his real passion is nature and outdoor activities. Everything started when he first got his feet on a snowboard. From that moment on, he couldn't wait for the weekend to come and leave the city.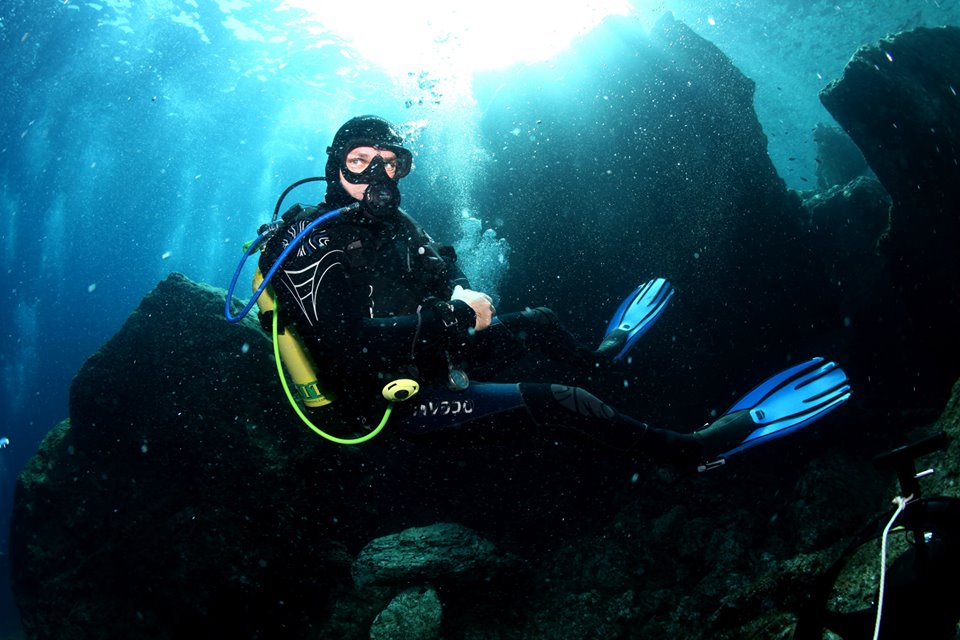 Traveling is also a big passion for Antonis. While travelling in South East Asia, he got interested in scuba diving and guess what! He is a PADI scuba instructor now. The element of water is everywhere in his life. Since 2005 he is a Rafting, River Trekking, Hiking guide but even that, it was not enough!
Sea Kayaking was coming his way, so he did that too and now he is a 3 star BCU (British Canoeing Union) paddler. But that's not all. He has tried everything from surfing to sailing, windsurfing to climbing (and babysitting as well !!!)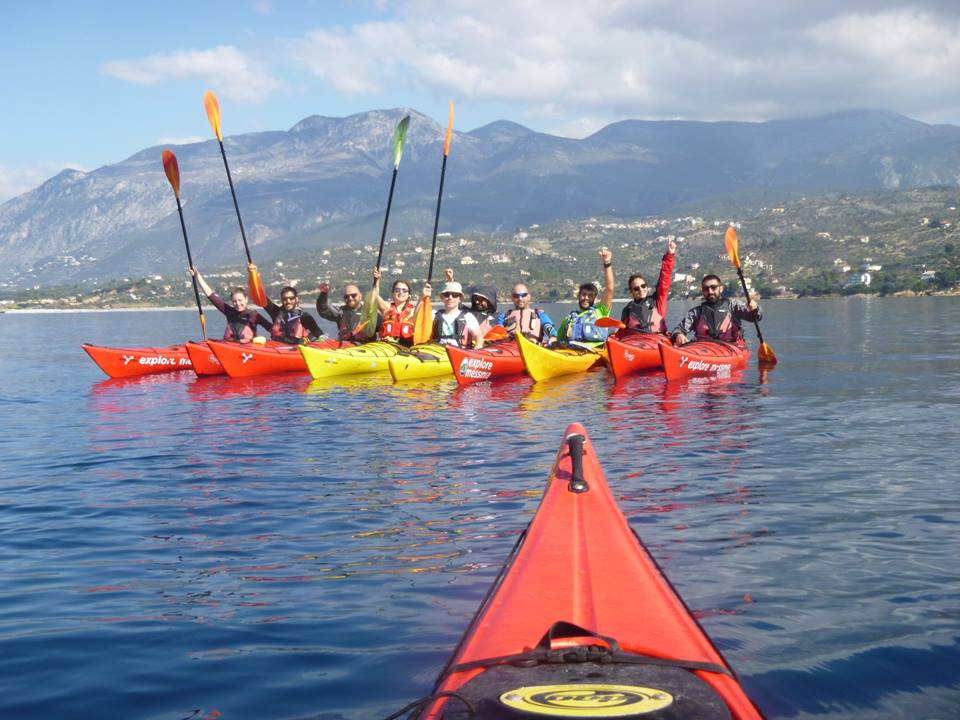 Special techniques:
Positive energy
Good looks
He gets really really, REALLY enthusiastic once in the outdoors
More facts: Studied Electrical Engineering in Greece and took his Masters degree in London U.K. Works as an engineer since 2002. During the winter season, he goes snowboarding and at least once a year he travels somewhere far away from home.
What else… his friends call him little Antoni because they say he will never grow up. Want to meet him? Email us for more info on the amazing South Peloponnese Adventure Tour!
The 7 day activity tour in Peloponnese is organized with the cooperation of major outdoor activity companies in both Arkadia and Messinia Regions.