What Kind Of Adventurous Toys Can Give Kids An Adrenaline Rush?
When it comes to finding toys for kids that really give them an adrenaline rush, parents have a lot of options. From trampolines and inflatable water slides to zip lines and climbing walls, there are many adventurous toys available on the market today that can provide hours of outdoor fun for children. Not only do these types of toys offer plenty of physical activity, but they also help boost confidence and problem-solving skills while providing endless entertainment.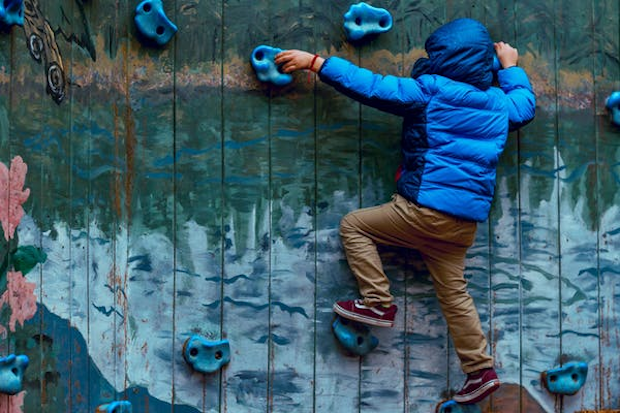 1. Electric Cars/Trucks
Kids love electric cars and trucks! Not only do they provide an adrenaline rush when zooming around outdoors, but they also help develop a child's motor skills. Many models come with adjustable speeds and even remote controls so parents can keep an eye on their children while they're driving. According to Kidaroos, these types of toys are also a great way to teach children about safety, as they must learn how to navigate roads and intersections. If your child is looking for a vehicle that's not only fun but also educational, an electric car or truck may be right up their alley.
2. Trampolines
Trampolines are a classic way to get the adrenaline pumping. Not only do they give kids a chance to jump and soar, but they also challenge them to master their balance and coordination as well. Plus, with trampolines available in various sizes and safety features, parents can feel great about letting their children enjoy these thrills safely. While bouncing on the trampoline, kids can also practice their somersaults and aerial stunts for an added thrill.
3. Inflatable Water Slides and Obstacle Courses
If you have a backyard with enough space, an inflatable water slide or obstacle course is the perfect way to give kids an adrenaline rush! These toys come in a variety of sizes and shapes, making them suitable for all ages. They are also quite affordable, so parents don't have to worry about breaking their budget. Not only do these provide hours of entertainment for kids as they race each other to the finish line, but they also get some exercise while having fun.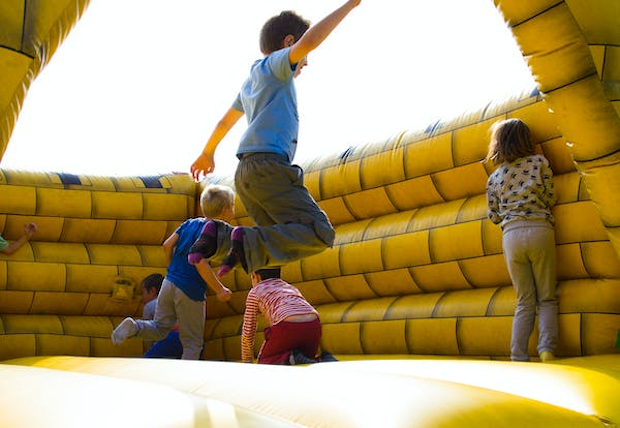 4. Zip Lines
Zip lines can give your kids a thrilling and exciting experience and an adrenaline rush. They come in different sizes, shapes, and lengths, allowing your kids to choose one that best fits their needs. Some zip lines are designed for young children, while others offer more of a challenge for older kids. All will be sure to provide an exhilarating ride! Be sure to follow the manufacturer's guidelines when setting up the zip line equipment, including ground anchors, safety harnesses, and helmets. With close supervision from adults, zip lining can be a great activity for adventurous-minded kids who want to take the plunge!
When it comes to finding adventurous toys for kids that can provide an adrenaline rush, parents have a lot of options. From electric cars and trampolines to inflatable water slides and zip lines, these types of toys are sure to keep children entertained while getting plenty of physical activity. Whether your child is looking for something thrilling or educational, there is no shortage of adventurous toys on the market to provide endless hours of fun.