Top Tips For Getting Into Extreme Sports
If you are looking to get into extreme sports, but have previously been put off by comments from your friends or family, or even the initial expenditure, then make sure that this year is your year. Whether you are a self-confessed thrill seeker or are looking to try out something new, then make sure you follow your dreams and take time to work out which extreme sport is ideal for you. From improving your overall balance and fitness, to making you test yourself to the limit, there are a variety of benefits that you can acquire from getting into extreme sports – not least, that you are bound to learn a lot more about your limits as an individual, and begin to challenge them as you work to reaching new extreme goals.
Challenge perceptions
No matter where you live in the world, there could be a range of extreme sports sites and clubs available on your doorstep. Make sure that you check out your local area before going ahead and splashing out on expensive kit. Unlike professional sports teams and other competitive sports such as soccer or hockey, the atmosphere, and acceptance that you will encounter when you engage with other professional sports enthusiasts can come as something of a pleasant surprise at first. Even if you were never good at sports at school, then it is time to let your past fears fall aside, and get ready to be welcomed into a group of individuals that are as unique as you and your interests. Extreme sports fans are people who enjoy challenging themselves, and maybe even staring death in the face on a regular basis if they enjoy base jumping, climbing or even paragliding. Plus, they may even have taken up these sports for a range of different reasons, rather than just keeping fit, such as for raising money for charity or even to discover new alternatives to help them to relax and unwind. So, do not worry if you cannot afford to buy all of your new gear before you set out, as you will not be judged. Just make sure that you have harnesses and accessories that are safe and in full working order, and get ready to enjoy meeting and connecting with a variety of people from different walks of life – who are ready to welcome you into their new circle, and help you reach your goals and smash those challenges.
Discover new places
If you are keen to travel the world and feel that you are ready to visit a whole new, different continent to keep challenging and testing yourself, then extreme sports are the ideal outlet for you to do so. If you feel that you have exhausted the sites on your doorstep, and are keen to further your passion while taking a vacation at the same time, then extreme sports will enable you to discover new places while you challenge yourself and your current goals. So if you are looking to scale the slopes of a volcano, paraglide from the top of a mountain or even walk across a high wire in the jungle, then the world is ready and waiting for you to explore. Even if you are unable to leave the US, then you can still make the most of the variety of exciting and unusual locations that you can explore.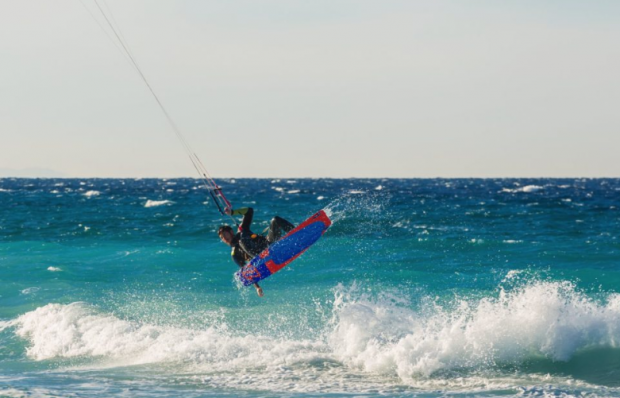 Feel alive
For many individuals, pursuing extreme sports is more than a lifestyle; it is a change that will help you feel alive. Whether you prefer deep sea diving or enjoy exploring your local trails or roadways on your bike, there is nothing more invigorating than taking up an extreme sport. Plus, you will need to consider that once you decide to follow this sport, you are going to learn even more about it as a sport. From wind and wave speeds to currents, risk factors or even mental health conditions, it is vital that you become an expert in your extreme sports field, to ensure that you keep yourself safe and aware at all times. You should also check in with your life insurance provider to ensure that you are adequately covered just in case something should go wrong. Worry and risk factors aside, there is nothing better than feeling the wind in your hair or the spray on your face as you try to set yourself a new record.
Learn new skills
From budgeting to team management and even health and safety, not only will you learn a whole lot more about yourself when you take up an extreme sport, but you will also gain a new range of skills that you can add to your resume also. If you are a mountain biking fan, then you will also need to read up on your bike maintenance skills. Not to mention, you need to ensure that you invest in the adequate kit to keep your bike safe and secure. Be sure to check out BikeLockr locks so that you can choose the right lock for all of your kit when you are on the road. Taking up an extreme sport is more than just a hobby; it is something of a lifestyle change. So, if you are looking to meet new people and learn more about yourself, in addition to acquiring a new skill, then extreme sports are the ideal way to do so.
Taking up an extreme sport could quite literally change your life for the better. First, you should begin by checking what types of extreme sports are available on your doorstep and get ready to meet a variety of interested and like-minded people. Extreme sports can also take you to exotic and exciting locations, meaning that you can quite literally explore the world as you aim to set new goals. Plus, extreme sports will make you feel alive, as it impacts all areas of your life – you could even learn more about your latest interest, than you may even know about your current profession. So, be sure to keep an open mind and get ready to impact your entire life if you are keen to take up an extreme sport.