Top Gift Ideas For Sports Fans
We all have someone in our lives who is completely sports obsessed. They may be a complete soccer fan, who has to attend each and every game, regardless of the weather. Or perhaps you have a friend who has taken up a new sport such as cycling, or even base-jumping and is keen to get into this new pursuit – meaning that they are out and about each and every weekend. So, if you have a birthday coming up, or a major event that requires a gift, and you are unsure what to buy, then these ideas may help you to buy them a gift that is truly special and unique.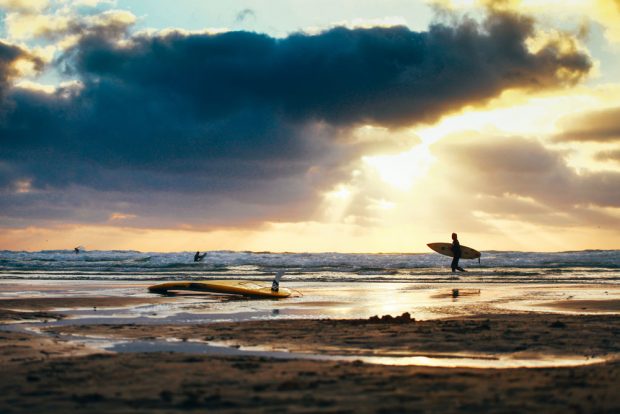 Top Kit
It may sound obvious as a gift idea, but a sports fan can never have enough kit or accessories. If your loved one practices their preferred sport on a daily basis, then they are sure to wear out their boots or team jersey. While if you are buying a gift for an extreme sports fan, then they will be more than grateful to receive a new harness, bike part or practice mat, in particular as accessories for these sports can be costly, meaning that you need a serious cash flow injection if you intend to splash out on the latest gear. If you are safety conscious and want to provide your loved one with a gift that also gives back, then consider contributing towards their travel insurance plan, life insurance or medical cover, in particular, if you are buying a gift for someone that is accident prone. While it might not offer the wow factor, this is the ideal present for sports fans that are keen to make a long-term investment in their sport, even if it can result in injury or pose something more of a risk factor.
Tickets
The cost of tickets can mount up, in particular, if you are unable to afford a season pass. So, if you are looking for a gift that will keep giving back, then continue buying your sports fan a ticket for their favorite game, or even a season pass. Luckily, it is now even easier to access tickets that are affordable, meaning your loved one can view the latest game without you having to spend a fortune. If they are not already a member of the fan club, then make sure that you sign them up when looking for tickets, as this will enable you to view lower price tickets before they are even released for general sale. You could also consider signing up to sites that resell tickets. Although this has previously been viewed as slightly risky in the past, many sites now provide a guarantee, so that you know you are buying a genuine ticket before you even enter your credit or debit card details. The beauty of buying a ticket includes the memories that it continues to give long after the game has ended. If you are considering buying a gift that will make memories last a lifetime, then tickets are the ideal gifts for sports fans.
Protein and Supplements
It might strike you as an unusual present, but protein powder and supplements could be the gift that the sports fan in your life will truly appreciate. From gym goers to distance runners and even professional sports players, protein for some is an ideal supplement to help build and repair lean muscle, while supplements offer a range of benefits from reducing body fat to helping improve energy levels or compliment your workout. Even if you are looking to buy a protein powder that is for those on a strict diet, such as a pea protein, gluten-free powder or a mix that is both lactose and sugar-free, you will be spoiled for choice by the variety of protein powders and supplements that are available on the market. Make sure that you consult a fitness professional or your loved ones' personal trainer first, to make sure that the supplements you choose will work alongside their current diet and training plan.
Top Tech
Finally, if you are looking for a gift that gives back, then why not give a present that will give back – such as top tech or training guides. There are now a variety of apps that you can pay for and download, to help individuals improve their performance and sync their results with their smartphone or fitness tracker, so they can keep tabs on their results over time. Sites such as NRL sports picks are ideal if you are looking to learn more from game previews. If you are looking for a present that they can be enjoyed on the go, then a fitness tracker is the ideal gift that will enable your loved one or friend to track their progress over time. There is now a range of fitness trackers on the market, with companies such as Apple and Fitbit releasing new gadgets on a regular basis. Make sure that you research which options are the best – as some trackers also track heart rate and are also waterproof. The benefit of choosing tech is that this information can also be synced and backed up, taking their workout well into the next century.
It can be tough choosing a gift for the sports fan in your life, but worry not, no matter their preferred sport or interest; you can find a special something that will remain on budget. Firstly, choosing kit and accessories is ideal if you are looking for a gift that will give back over time. You could also consider splashing out on tickets and do consider reselling and pre-sales to ensure that you get the best price available. If you are looking for a gift that will enable your loved one to keep in shape, then protein powder and supplements are ideal. While top tech, such as fitness trackers, can be synced to apps and smartphones, enabling you to keep track of your health on the go – ideal for active sports fans. Therefore, if you are looking to find the ideal gift for that sports enthusiast in your life, then these ideas should provide you with some much-needed inspiration.