Top expert tips on dressing up for biking trip 
Even experienced cyclists sometimes get confused when it comes to what clothes to choose for a trip. The fact is that it is impossible to make an absolutely accurate weather forecast for each day. Therefore, it is necessary to be prepared for any weather, even despite the fact that stops are supposed to be in convenient hotels and a lot of equipment is taken with you.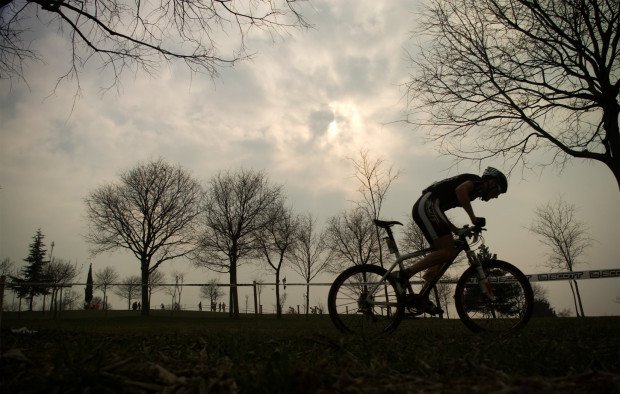 For a cyclist, clothing requirements should be even tougher than for an ordinary tourist who is going on a trip without a bike. Because even the most long-awaited trip can be interrupted due to a frozen chest and frostbitten hands. Cycling requires special clothing, which has many advantages over ordinary clothing:
A conventional windbreaker is not breathable, which can cause overheating and additional perspiration. A special windbreaker for cyclists consists of a special fabric that allows sweat and air to pass through, is well ventilated and protects well from rain;
choose a raincoat made of rubberized material in rainy weather – it will keep the body dry in light precipitation;
for trips in cold weather, you need to take care of accessories such as a balaclava (a mask with a continuous slit for the eyes, which will protect the back of the head, ears, chin, nose from drafts), a fleece or wool hat and special ski goggles;
the composition of the clothes of the ordinary traveler, mainly consists of synthetic material or cotton, which dries slowly. And cycling clothing is produced from specialized materials that behave perfectly in any weather. These materials are natural wool or high-quality synthetics, which, even when wet, can retain heat well;
simple shorts in cold weather are not able to heat all the circulating air, and besides, fluttering clothes in the wind will look ugly. Therefore, it is better to replace them with

Troy Lee designs shorts

(special tight pants with internal insulation and narrowed ends of the legs to avoid getting into the chain);
to keep the feet warm, you can pick up bicycle shoe covers. From below they have slots for a calm and unobstructed ride in contact shoes. However, the shoe cover only covers the top of the foot.
cycling tights and cycling shorts compress the muscles in the legs, warm up and facilitate their work, and sportswear or just long pants can be pulled into the transmission. Cycling shorts have a special synthetic material or cotton fabric in the crotch area that softens the rough material and regulates moisture during a long trip;
feet tend to sweat, therefore try wearing wool socks to keep warm. These socks absorb bad smells well. Of course, there are also socks made of high-quality artificial fabrics – you can find them in thermal clothing sales departments. Cyclists highly appreciated the "breathable" socks made of the membrane, which do not get wet at all (in practice, they cope with the rain for three hours).
Hot weather cycling clothing
In hot weather, it is essential that clothing provides good protection from the sun and absorbs sweat. Sometimes a cyclist can be under the sun for more than one hour, so it is recommended to protect your arms, legs, neck and, of course, your face with sun cream. After a while, do not forget to repeat all over again. To protect against the heat, short-sleeve shirts with zippers for ventilation, cycling shorts and light sunglasses will be required. And in order to avoid dripping sweat into the eyes, you can put on a special bandage on your head.
The choice of cycling gloves is very important. Well-fitted gloves with helium inserts provide comfort for any ride. They also include a special material that helps prevent sweating of the palms and, accordingly, the scrolling of the brushes. Cycling gloves will also protect your hands if you fall.
Cold weather cycling clothing
Properly picking up an autumn bicycle wardrobe is a whole art. It's quite difficult to find a balance in order to protect yourself from the cold, and not "burn out" with the risk of getting sick the next day. Thermal underwear, jackets and gloves with modern technologies, as well as armlets and knee pads, come to the rescue here. It is better not to save on clothes and buy one that simultaneously performs several functions: provides maximum comfort, retains heat, removes excess moisture, creates a favorable environment for the functioning of the muscular apparatus. Only a combination of unique technologies, a "smart" combination of high quality fabrics and thoughtful design is able to protect the cyclist from an aggressive external environment.
Another useful life hack – first of all, you need to protect your limbs from the cold – legs, head, and fingers, and then you don't care about the cold.
If you're cycling during the cooler months, you may feel your hands, fingers, knees, and chest begin to freeze. This happens because the working muscles of the legs consume a lot of heat and it becomes insufficient for other parts of the body. Take armlets, leggings and put them on yourself. At temperatures below 10 degrees, it is recommended to wear the following clothing:
special windproof vest;
knee pads or leggings;
bicycle shoe covers;
fingerless cycling gloves or thin regular gloves;
sleeves.