Tips To Help You Find More Adventure In Your Life
Sometimes we crave more adventure in our lives. Most of the time we're in a rut – doing the daily grind as we endure our predictable routines. We get up, go to work, go home and sleep, and the next day we repeat the process all over again. An adventure bucket list is something that can take our lives up a level as we learn and experience things that are out of the ordinary.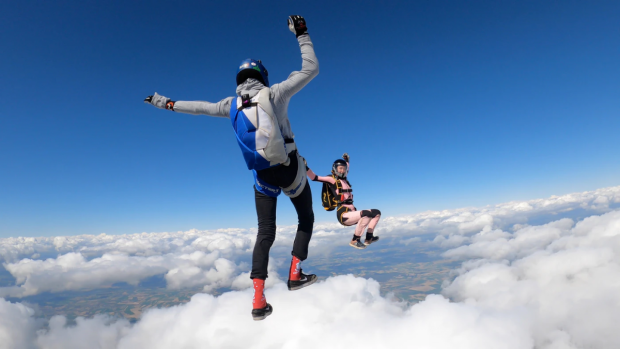 It may be that you're interested in trying something new so you can grow as a person and live life more fully. If so, this article will provide you with some tips to help you find more adventure in your life – so if you're ready, let's begin!
Get Some Ideas From The Internet
This is a great place to start if you want to think outside the box. Go to Google and search for articles on exciting activities and adventures. There's tons of free material on peoples' travel blogs and specialist websites. Check out Youtube as well, especially if you prefer to learn by watching and listening at the same time.
Why not Google somewhere that's off the beaten track and find out what you could do if you went there? Cozumel is located in the Caribbean Sea and it's a popular resort island. If you want information for diving in Cozumel you can access websites that will tell you the types of reefs and animals you'll find there. You can also learn about wreck diving and the safety aspects, and discover the best time of year to visit.
Expand Your Comfort Zone
Your comfort zone may be your routine, your home, your neighborhood, your job, or your friends. Comfort zones help keep us feeling safe, but they can also hold back our inner adventurer. If you don't want to step out of the zone you'll be living in a self-enforced prison of limitation. During the global pandemic, many people had a lockdown enforced upon them, and during this time their comfort zones became smaller than before.
The solution is to break out of your mold and do even more than you did before Covid-19 occurred. New challenges can help you develop new skills and habits which will allow you to grow as a person. Something may appear as a giant to you now, but if you face it head-on it will massively boost your self-confidence.
Ask Yourself What You're Afraid Of
What was the last occasion you can remember when you became truly afraid of something? It might have been yesterday or a few years ago. Are you afraid of heights? Try rock climbing, skydiving, or parachuting. Does water scare you? Get some swimming lessons. Are you afraid of mixing socially? Join a local club or sports group.
There are lots of physical activities you can do that will get your adrenaline going. Some examples are bungee jumping, zip-lining, or surfing. If sports aren't your thing, there are still many other activities that can help you feel alive and adventurous.
Go Somewhere New
According to the public speaker and author Joe Dispenza, we grow by having new thoughts and new experiences. Instead of always going to the same places and doing the same things with your friends or family every weekend, try taking them somewhere new.
If you always holiday in Europe, check out somewhere more adventurous like Thailand, Russia, or Africa. Get off the beaten track and change the direction of your holiday compass! Why not save up for a once-in-a-lifetime holiday? You could go on safari or explore ancient historical sites.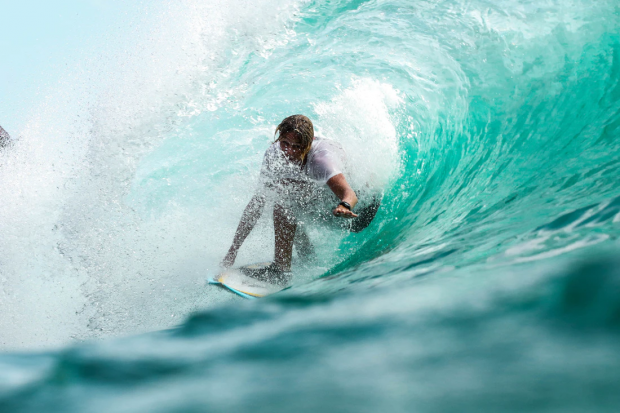 Take Up A New Hobby
Hobbies are a great way to meet new people and make new friends and you can also learn fresh things, have new experiences, and have fun in the process. It can be as simple as learning about photography or art. You could explore different types of music by going to concerts/shows around the city.
You could also learn new sports or physical activities, such as joining a local soccer club or having dance lessons. There are also martial arts lessons, surfing, snowboarding, cycling, jogging, and more. Visit your local club/group websites to find out what they have on offer. You can also check online message boards or Facebook groups for people looking for new members related to their hobbies of choice.
Help Others
If you want more adventure in your life, consider helping others. Whether it's charity work or volunteering at a local organization, giving back is an extremely rewarding way to spend your time. You can enjoy yourself while making someone else happy in the process. Charity events are often designed to have fun and bring people together for a common cause. If you're looking to have some laughs on top of helping those less fortunate than yourselves, this is definitely the option for you. If you have been through a bereavement (e.g. a parent, spouse, or child) there may be ways you can help others who are going through this right now. It can be a real boost to your own mental health, let alone a real blessing to others.
Some Examples
There's helping out at an animal shelter, soup kitchen, or community center. You could also provide support for a charity walk, marathon, or golf tournament. Another great option is holding an event of your own to raise money and awareness for a specific charity. You could organize an art show, gala, or concert as a way to fundraise and encourage others to be generous with their time and contributions. You could even volunteer abroad if you're feeling brave. Check out some NGOs (Non-governmental Organizations) by doing a quick Google search based on what interests you most. 
These have been a few ways you can blow out the doors and widen your horizons. In a year from now, you may be a changed person thanks to new activities and experiences. You'll become interesting to talk to, and unafraid of trying new things.