Tips For Men: The Most Effective Exercises That Will Help You Improve Your Physique
We all want to build a muscular, aesthetically pleasing physique due to its host of physical, social, and psychological benefits. If you are someone striving to improve the way to look, then you must stick to the most effective and proven exercises that can help alter your physique and bring you maximum results in a relatively short period. That means it is about time you stop doing endless amounts of bicep curls and extensions and incorporate multi-joint movements in your workouts to stimulate maximum muscle groups at one time.
Along with the right nutritional plan, performing these compound lifts with good form is sure to help you build explosive power and take your physique to the next level regardless of your body type or fitness goals.
Squats
Also referred to as the king of all exercises, squats are among the most fundamental full-body movements. They activate multiple muscle groups in your lower body, more specifically, the calves, quads, hamstrings, and glutes. Squats also engage and strengthen your back, abdominals, and core muscles. Besides, they provide numerous ancillary physical benefits, like increased hormone release and improved flexibility.
Therefore, it is no surprise they are many people's favorite moves, whether they want to build muscle, shed fat, or enhance overall strength. Whatever your physique goals are, squats are one of those few exercises that are not to be neglected and must be a staple of your weekly workout routine.
Pullups
Pull-ups are widely regarded as perhaps one of the most effective exercises to build your upper body. Done with proper technique, they can do wonders to help you build muscle and transform your physique. Pull-ups work multiple upper body muscles together, including your back, biceps, forearms, chest, and shoulders.
Try performing this versatile movement with various grips to challenge yourself further and recruit maximum muscle groups. If you are truly inspired to achieve a rocking physique and build core strength, you must add pull-ups to your daily workouts.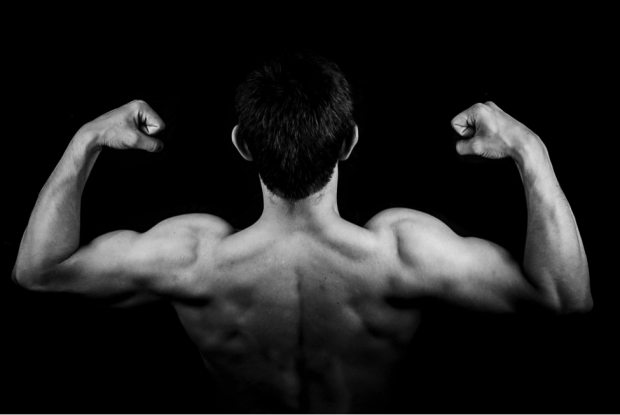 Deadlifts
Deadlifts are hands down one of the best exercises to build your back muscles, glutes, and hamstrings. The most significant advantage of deadlifts for anyone wanting a more toned and defined appearance is that it helps improve the posture by working the back muscles and engaging the core. As mentioned at Male Health Review, it is imperative that you start with lighter weights and gradually increase the weight as you master the form and progress with the reps. That goes for any exercise, as improper execution can sprain your muscles or result in a major injury.
If you want to develop a complete physique and overall functional strength, then the deadlift is a fantastic compound exercise that will help you achieve just that.
Bench Press
The bench press, or chest press, is one of the most time-tested and favored gym exercises that works your upper body, primarily your chest muscles. It is the most potent movement to bulk up your pectoral area and increase your overall upper body strength. Apart from the chest, the bench press targets your triceps, shoulders as well. While the standard flat bench press is best for maximum chest hypertrophy stimulation, you may perform this movement on an inclined or declined bench to target different areas of your pec more effectively.
With these exercises, you can train the majority of your muscles at once and build a body that you always desired. With that said, bear in mind that a healthy, well-balanced diet and proper recovery times play an equally crucial role in building your desired physique.