Tips And Advice To Help You When You're Going Off-road
Off-road adventures are exciting and a great way to spend a weekend. There is a unique challenge and thrill to it, as well as the joy of being able to discover new places. With the right gear, you can effectively go anywhere but you do want to be sure that you know what you are getting in for. This article aims to give you some tips and advice that will help when you are going off-road.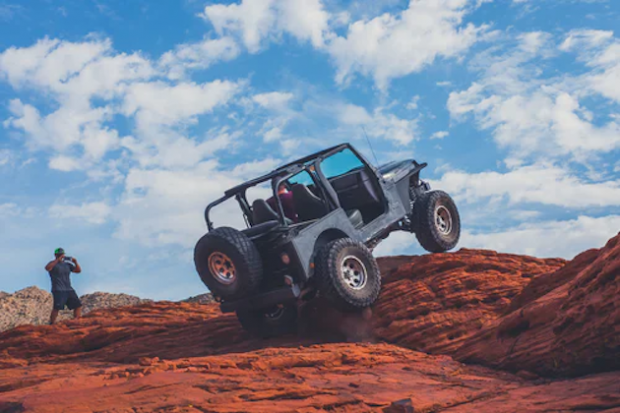 Do A Walk-Around
This should be the first step before you think about setting off on a journey. Your off-road vehicle is going to go through a lot so you need to make sure that any issues are addressed before you leave. Fully inspecting the outside of your overlanding vehicles is crucial for your safety. Remember to check your; lights, tires, bumper, and windscreen wipers to make sure they are all in tip-top shape. Any areas of concern must be fixed before you go, to ensure that you don't get into a sticky situation halfway up a hill. Doing an exterior check, or walk-around is the first and most important step in preparing to go off-road.
Check Your Fluids
When you are going off-road, your vehicle can really take a beating. Your primary concern is having enough coolant in your radiator as your engine will be likely to heat up more than usual. Make sure you use an appropriate coolant mix as recommended by your vehicle's manufacturer. The next most important is having enough windscreen cleaning fluid. When you're off-road and there is mud flying everywhere, it can be exciting, but you also need to be able to see where you are going. Lastly, you want to ensure that your oil levels are good and that it's nice and clean. If you are unsure, it's best to air on the side of caution and refresh your vehicle's oil. Maintaining the fluids in your off-road vehicle is really important for making sure you are prepared for anything. 
Inspect Your Insides
Now that you've inspected the insides of your vehicles and are satisfied that it's all good, it's time to take a look inside. The main concern here would be that all seatbelts are in good working order. Driving on rough terrain is probably going to be pretty bumpy, so you'll want to know that the people you are traveling with aren't going to be bouncing around too much. If you have the kind of car that you can take the doors or roof off of, you will also need to make sure that all passengers have appropriate wind protection available. It also might be worth having some spare goggles for eye protection as well as sunscreen and bug repellent, stashed in the back in case anyone needs them. The insides of your vehicle are nearly as important as the outside parts.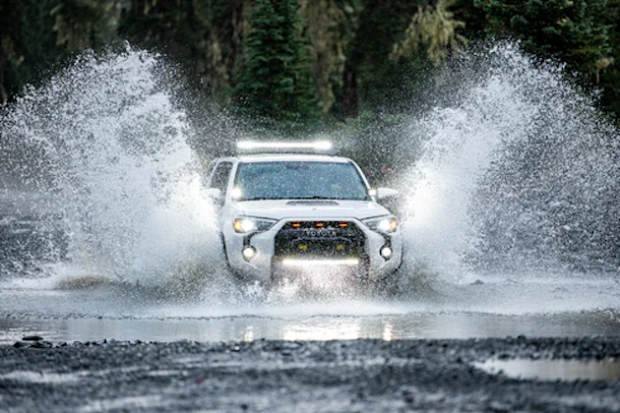 Get A Lightbar
If you are finding that a lot of your expeditions start early in the morning or finish late at night, you might want to invest in a light bar. Lightbars are an alternative to headlights and illuminate a much larger area. These would not be appropriate to use on the highway, but on open plains of off-road terrain, you'll want to be able to see as far as possible. These lightbars are mounted across the front of your vehicle and provide you with a wide beam of light so that you can see where you are going, even when it's the middle of the night. If you confine yourself to only traveling in daylight hours then this wouldn't be necessary but it might be worth having one as a backup for emergencies. Lightbars are a serious upgrade from traditional headlights and can really help you out when it's dark.
Upgrade Your Tyres
One of the most important elements of your offroad vehicle is the tires. Most likely, the tires you have are already pretty chunky and have some serious grip. Stock tires for off-roading vehicles are normally pretty good but there is a lot of room for improvement. You can get specific types of tires for specific terrain which means you could have different sets for different trips. Having spare sets if you end up somewhere unexpected could also be a good idea. If you go up to 33-inch tires, or bigger, you could open up a whole new world of accessible terrain. Sometimes just the additional clearance from the ground can make your off-roading experience more enjoyable. Have a look and see what options are available to you with your vehicle.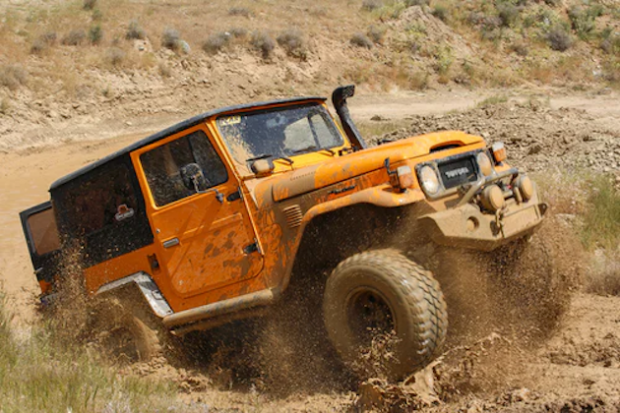 Dress Appropriately
Last but not least, you want to think about kitting yourself out in appropriate gear. You could easily spend all this time thinking about how to equip your vehicle in the best way possible and forget to dress appropriately. Comfortable shoes for driving in are important, as well as having some serious hiking boots. A waterproof jacket and trousers are essential for all trips as you never know when the weather might turn, or you might need to cross a river. It would also be recommended to bring a sun hat and a few extra layers of clothing to make sure you are comfortable at all times. Prepare yourself much like you would prepare your off-road vehicle and you should be ready for anything. 
Off-Road You Go!
The challenge of off-roading is part of the fun. Doing all the preparation is part of the process and to be enjoyed as much as the driving itself. Being safe in the knowledge that you are ready for anything gives you the confidence to set out on the adventure in a relaxed and calm manner. Once you hit the dirt, you want to be able to focus and be in the moment, and being well-prepared is the best way to do enable that. You should get into the routine of; doing a walk around, checking your fluids, inspecting your insides, doing essential upgrades, and dressing appropriately before every journey. There is a whole off-road world out there to explore and it is just waiting for you to find it.