The Road to Recovery: How to Get Back to Your Sports Activities After an Accident
Accidents are traumatic experiences that demand a couple of different types of recovery. Not only will you need to heal after the accident and take care of your wounds, but you will need an even longer time to heal mentally from the trauma caused by this unfortunate event. Accidents always happen in an instant, but recovery takes time. You may have fallen hard or over-exerted yourself, which results in a stress injury; you may have taken a spill while skiing and broken your leg; after the collision, you were left with a concussion.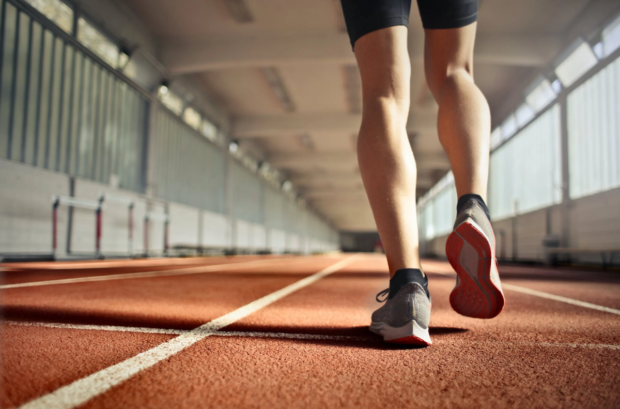 As you can see, it only takes a couple of seconds for you to damage your body, but it takes a rather long time for you to get back on track. This is especially stressful when you are a professional athlete and need to get back to your sports activities after the accident. The process of recovery will take a longer period and should indeed be long. You need to follow these steps so you can safely get back to your normal sports life.
You Will Need Professional Help to Guide You Through the Process
First things first, you need to consult your doctor and get the okay before you can gradually get back on track with exercising again. After that, you should consult your injury lawyer as well. On that path, he or she is going to make the procedure as simple and straightforward for you as it possibly can be by keeping in regular communication with you and proactively resolving legal issues that are certain to arise. Then, together with your physical therapist, you can start by doing exercises that will act as relief for the remaining tension and pain in your muscles. Also, they can help you with making a plan, recommend the exercises you should do based on your injuries, and make sure you do not overexert or put a strain on the muscles that can cause serious pain.
Also, you will want to set up regular appointments with a professional massage therapist who can help speed up the healing of the damaged tissues and reduce any remaining tension that could limit your activities in the future. It is smart to book a couple of sessions with acupuncturists who can promote circulation and help you out with speeding up the entire healing process and minimizing the pain.
Start Your Process Slowly
Start by considering the equation: double the time you spent out of commission or off your feet. It is the actual time that it will take you to return to exercising after the accident. When you start at full speed, it will not make you recover faster but will slow everything down. You need to keep in mind that you are not only dealing with the injured area but with all other muscles as well. You may get deconditioned, losing a good deal of coordination, flexibility, and even strength in some other parts of your body as well, and your body needs to take a break before you start with the recovery process. By pushing too hard too soon, you can reinjure yourself in the initial area and also cause injuries to some other parts of your body.
Try Some New Activities
Since your body needs some time to adjust to the moment all over again, you should ask your doctor what other activities or sports you can do to improve your recovery process. This can mean regimes such as cross-training which targets different parts of your body in circuits. It can also help you rebuild your strength while not focusing on the activity or sport that caused the injury. There are many pieces of evidence that low-impact exercises are the best type of exercise for injuries. For instance, swimming is a super effective all-body activity that will provide you with cardio benefits as well as being a light activity for the joints. Pilates and yoga are also low-impact activities. Mix up your routines so you can give your body time to rest a bit between workouts. You can try swimming one day and go for a long walk the next day. You can even make a weekly split where you hit different areas at different points in time.
Stretching and Balance
Stretching and balancing are the exercises that are good for returning to sports activities after the accident. You need to warm up well before these sessions and cool down at the end as well. However, you need to ask your doctor or the physical therapist what stretches are the best for your body and for how long you should be doing them. You will be provided with pieces of advice for the best warmup exercises for your injuries so that your body can be ready for some other, more intensive exercises that will improve your blood flow and relieve tension in your muscles. Balance exercises can also be very beneficial, as your muscles have probably lost some conditioning and mass. These are meant to strengthen the core muscles while improving posture.
Do Not Push Through Pain
If you are a professional athlete, you will feel like pushing through pain is a good thing to do, and ignoring every trace of pain will have the same result as if the pain were not here. However, this is not a smart thing to do, as you can injure yourself all over again. You need to ask your doctor what kind of pain and discomfort is acceptable while exercising and what the best ways are to eliminate it. Stopping the painful exercise can make your body feel much better, and you need to take it slow before you decide to kick off your journey more aggressively.
Share the Records and Track the Process
As you continue working out after the injury, you need to follow the clinicians and share any changes with them so that you are all on the same page. You shouldn't ignore the changes, such as better performance in some parts of your body or pain. All of these are super important as they may dictate the progress of the future recovery process.
Accidents are events that will take a single second to occur and will cause a whole different range of misfortune events as you will be physically restricted to do some of your normal activities. Things are even more dramatic for professional athletes, who are forced to go through long and complex recovery processes before they are back on track.