The Reasons Why We Go Extreme
Some people choose to take part in organized sports, or take gym classes; but really, is there any better way to switch off from your daily schedule than to take part in some pure unadulterated,life-affirming sport?
The answer, of course, is no. Extreme sports take you beyond your physical limitations, and test your mental strength and endurance: the ultimate in letting it all go as you chase the thrill.Whether its board sports, motor sports, mountain sports or free fall, there are some unifying features in all extreme sports.
Camaraderie
Finding others who partake in your chosen sports is like entering a dual world. If you are seeking out fellow thrill seekers, a good place to start is by going to your nearest store that sells the equipment: the staff there will be knowledgeable about good places to go and inform you of any meetups; alternatively, look on social media and connect with others. You'll develop lifelong friendships and hone your skills in the process as you share your love of the sport.
Great Exercise
You will be using muscles that you never knew existed! Taking part in extreme sports is great fun and keeps you healthy at the same time – you need physical and mental strength, as well as agility. Regardless of your chosen sport, with regular practices you will be burning those calories and toning your muscles. However, do remember though, that with additional exercise comes the need for extra fueling as your body copes with the added demands you make on it. Alpha Society has formulated the ultimate blends of supplement ingredientsto provide your body with what it needs to support lean muscles, to combat brain fatigue, and restorative sleep.
Keeps You Grounded
You may be a high-flier in your 9-5 role, but there is nothing more humbling than having to embrace the fact that you are neither perfect, nor immortal. Your one goal is to survive, and you can only do so by being a slave to your skilland equipment, and hopeful that Lady Luck is on your side. The lesson of humility transfers into all parts of your life, and develops a great sense of gratitude.
Boosts Your Self-Confidence
All extreme sports command you to overcome great physical challenges – a symbol of mind over matter. Once you have successfully (although the definition of success is negotiable) completed your challenge, the rewards go beyond the physical. Having accomplished a challenge that had previously daunted you, the feelings of pride you experience impact all other aspects of your life by boosting your self-confidence.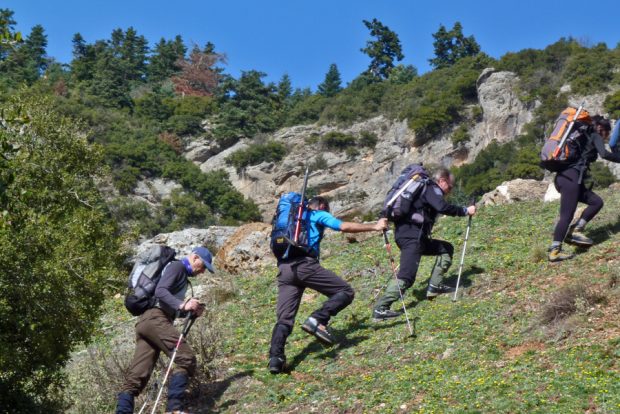 Before you begin any extreme sports make sure that you have the physical capabilities to support your chosen activity, or at least the potential to develop the physical capabilities. The benefits from taking part in an extreme sport are more than the physical, and it will provide you with feelings that you had long forgotten were within you. The natural release of adrenaline that is released by our bodies during extreme sports is what provokes people to keep doing them time and time again – it is innate within us – and it is this that motivates us to try and combat our instinctive fears.