The Most Extreme Places In The World To Kitesurf
The beach is full of sunbathers and swimmers. But, some places near vast areas of water have kitesurfers. Kitesurfing is a fun and exciting way to glide over open waters. You can practice tricks, and you'll also gain an excellent workout in return.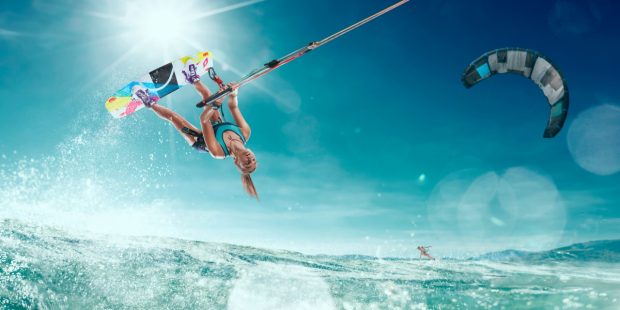 By now, you might be thinking of visiting other regions to practice this activity. So, here are four of the most extreme places in the world to kitesurf:
Maui, Hawaii
Located in the USA, Maui is one of the go-to places for kitesurfers. It's a top location, thanks to its consistent winds, warm temperatures, and waves with heights that might go past your head.
Remember, research is vital before going to any kitesurfing location. Checking credible content, like posts in KitesurfingAdvice.com, prevents you from going to a particular locale at the wrong time for this watersport activity.
Thankfully, Maui is an excellent place to kitesurf, even if you make the mistake of not researching beforehand. It's because this region has consistent winds throughout the year, ensuring that your power kite stays in the air to drag you across the open waters.
But, if you want to test your kiteboarding tricks, head to this locale any day between October to March. During these months, the waves are massive, allowing you to practice all the flips and other tricks you want.
Zanzibar, Tanzania
Found at the coast of East Africa, Zanzibar is a semi-autonomous region close to the Indian Ocean. Aside from the beautiful sights and sounds you get to experience while in this city, you'll find exciting kitesurfing sessions when you head to the ocean.
The combination of quiet beaches, steady winds, and warm waters are ideal for many kitesurfers of different skill levels. Head to the coast from the village of Paje, and you'll find the city's epicenter of Zanzibar's kitesurfing festivities.
But, don't let the quiet demeanor of its beaches fool you into thinking that Zanzibar doesn't have what it takes to become an extreme kitesurfing location. Travel to this place between mid-June to mid-September, and you'll experience some of the strongest winds you could ever find.
Prop your power kite during these months, and you may find it more challenging than usual to keep your balance on your board. The strong winds may pull your kite with extreme force, so you should be in top shape before attempting these waters during the extreme kitesurfing months. Otherwise, you might experience injuries, other than the muscle pains, from the intense workout.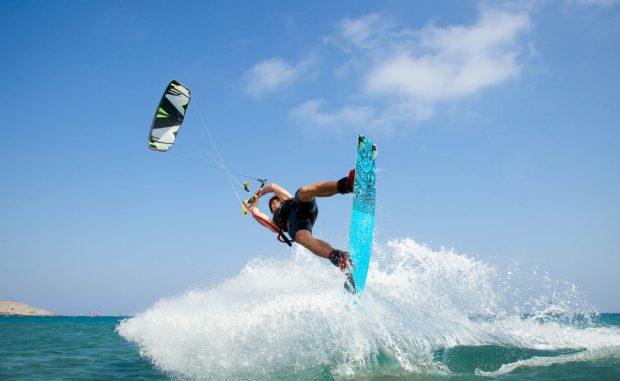 Cape Town, South Africa
Cape Town, the capital of South Africa, is one of the most sought-after kitesurfing spots in the continent. Here, you'll find strong winds, big waves, and near-endless downwind opportunities.
With that in mind, the wind and water conditions of Cape Town are only ideal for kitesurfing pros. Don't attempt to do this watersport activity if you're a beginner or an intermediate kiteboarder. Otherwise, the surfing conditions can be too challenging, which might cause accidents.
The winds can reach 16 knots on average, but you have to time your visits right to experience the best extreme kitesurfing conditions in this city. Travel to this South African city at the wrong time, and you might find yourself in front of a very calm beach.
But, if you travel to Cape Town on the right day, then, you can experience all the downwind you want. The winds may direct you to the shoreline, but herein lies the challenge for extreme kitesurfers. Controlling your power kite can be very challenging when there is plenty of downwind. But, manage this situation successfully, and you might be ready to take on significant international kiteboarding events.
Tarifa, Spain
Are you looking for a kitesurfing spot that's not too far from the airport?  If so, book your next flight to Tarifa.
Land at the Gibraltar International Airport, and the closest kitesurfing spot should be about 45 minutes away. Otherwise, the city's Jerez and Malaga airports are about an hour and a half away from the nearest kitesurfing location.
The best time to travel to this Spanish city is from April to November. During these months, the winds become consistent and strong. Attempt to set up a picnic blanket or a tent during these times, and those items will be blown off by the wind.
Time your travel right when heading to this locale, and you can even participate in the GKA Kite World Tour.
Conclusion
Tarifa, Zanzibar, Cape Town, and Maui are four of the many extreme places in the world for kitesurfing. Pack your kiteboarding gear, and make sure to travel to these areas at the right time for the best wind and water conditions.