The Essentials of Mastering Extreme Sports
If you are the type of person who seeks out thrills, love the rush of adrenalin, and has a passion for sporting pursuits, then extreme sports are definitely going to be your thing! Sports such as scuba diving and mountain boarding are jam-packed with excitement and demand a huge amount of skill to master. Getting great at an extreme sport takes time, but it's a worthy pursuit because it will afford you life skills and opportunities many people will never get the chance at experiencing. Becoming a pro in an extreme sport is easy if you know where to start and, in this article, you will find the tools to take the hobby you love to its limits and achieve something truly special.
Deciding on your sport
If you're going to get great at a sport, trying to master five at a time will not get you very far. The key is to work out the specific sport you feel the most passionate about or have the most aptitude for and employ all of your focus into it without distraction. Of course, you can continue to do other sports as recreational activities, but in terms of training, keep yourself solely dedicated to one discipline. To choose which sport is best for you, which is an especially hard decision when you most likely love many, is to break it down into a series of questions. For example, what sporting facilities are accessible to you and what sports can you regularly practice there? Does the sport you play require being in a team or training with others, and, if so, do you know people who would want to work with you? These questions will help narrow down your options but, if you are still really stuck, you can take a test to see what sport is right for you.
Practice makes perfect
The key to getting good at anything, including but not limited to sport, is, of course, practice. By keeping focused with the goal of improving constantly driving your forward, you will be able to pick up sporting skills you needto become a true athlete. One thing you must keep in mind, however, is the myth of perfection. To be great at a sport means that you are continually trying to better your last performance and excel in new ways, not that you have mastered every single small technicality down to a 'T.' Perfection is nothing compared to perseverance.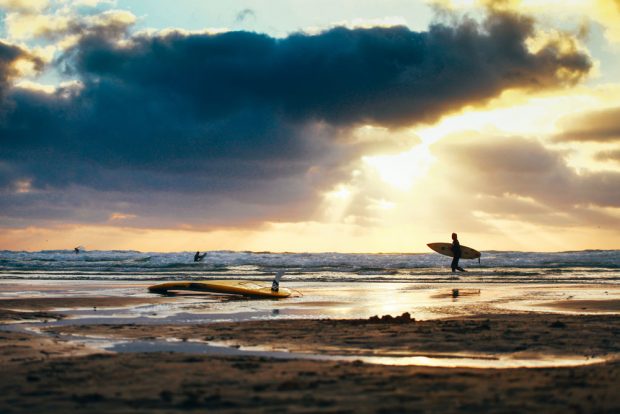 Taking care of your body
When pushing your body to the max, you need to remember to give it some respite too.A great way to do this is to have book a body massage with a great company such as Heaven and Earth Massage which means you can give your muscles the well-deserved therapy and care they need in order to keep your training on track and progressing nicely.
Becoming pro at an extreme sport is something that requires stamina, dedication, and rest so, with these things in mind, nothing is stopping you!