The Dirt Bike Phenomena: Are They Adventurous Or Dangerous?
Dirt Bikes are pretty self-explanatory as bikes go! For everyone passionate about Bike-riding, these should be your go-to bikes. You are supposed to ride them on dirt or the off roads. These bikes are specially designed to be used for surfaces where ordinary bikes don't last long given the rough and rocky grounds. Let's take a look at whether these bikes are adventurous or dangerous as far as their reputation goes.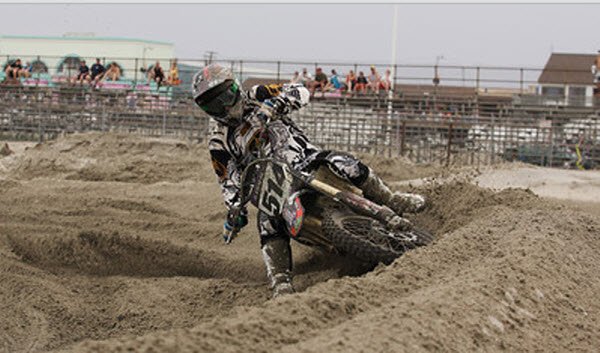 #1 What Makes Them Special?
Dirt Bikes have the capability of being ridden on those places where a normal cruiser will not last without being either broken or burnt out.
These are usually very lightweight bikes that are meant to be ridden on harsh and muddy surfaces. No terrain is steep enough where a dirt bike cannot enter. The rugged tires and suspensions of a dirt bike can take anyone for a ride on a raunchy ground where things can certainly get dirty.
#2 What Makes Dirt Bike Competitions Thrilling?
Dirt Bikes are usually associated with competitions and events worldwide. Here, drivers from all around the world participate to satiate their thrill-seeking needs. Among all the racing events ranging from Formula 1, Moto GP, or Nascar, a dirt bike event is the most adventurous.
The track is designed in such a way that puts the Dirt Bike to test. The high-rise slopes, sharp turns along the tracks, repeated acceleration boost gives a rush of adrenaline not only to the rider but also leaves the spectators gasping for breath.
But above all of these things that a Dirt Bike event showcases, the stunts are an absolute delight to watch. It is this aspect of the game that makes it the most exciting sport to be viewed in person. It displays a sight that is unmatched by no other sport.
#3 Is It Safe To Ride Dirt-Bikes?
Thrilling and adventure sporting events are a massive success and certainly are one of the most enjoyable sporting events to watch. Apart from also being fun to experience individually! Given the nature of Dirt Biking, it sure does sound exciting, but is it a safe vehicle to ride on? It's simple. The answer lies in what your purpose with the bike is!
It so happens that in dirt biking that if you aren't careful and act recklessly, you will be the one taken for a ride instead of the bike! There are several instances where dirt biking has gone out of hand leading to accidents, injuries, and in some cases even death. Riding on the edge comes with a risk of its own.
Let us take a look at statistics to see how safe or dangerous is dirt bike riding.
#4 Interesting Statistics on Dirt Bike Riding Injuries
The below statistics can be a very good resource in understanding how even the slightest of changes in the way you ride and enjoy dirt bikes can reduce and cut the risk of serious injuries immensely.
More than half of the dirt bike injuries land the person in a hospital. Through this, we can conclude that dirt bike competitions are far more dangerous than normal riding.
It is shown that four-wheeler ATV crashes have been 50 percent more likely to suffer from injuries and die from it than victims of dirt bike crashes. Dirt Bikers often drive under the influence, making them more injury-prone.
Alcohol has been proven to be a factor in more than 50 percent fatalities.
60 percent of deaths occurred because the driver was not wearing a helmet.
Conclusion
Given the risk to the reward ratio of dirt biking, it can be concluded that with an ample amount of precaution and safety gear, bike riding can be a very enjoyable sport. Go on and put on your fox helmets, but if you aren't careful, you will be riding on thin ice!