The Benefits Of Using Airsoft Guns
Airsoft is an extreme military simulation sport with the use of special guns that don't use live ammunition but BB pellets. Players participate in mock combat operations using replicas of military weapons. Participants may also strategize and initiate battle plans to win objectives but without significant risks of casualties. The overall idea of playing airsoft is akin to engaging in laser tag or paintball.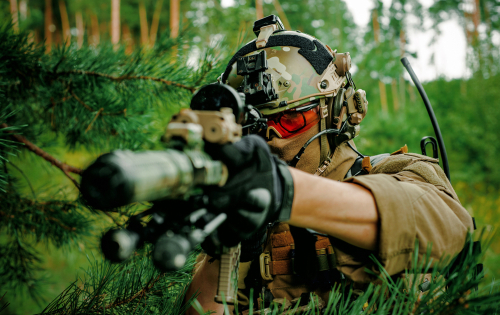 The Different Airsoft Guns
It's important to know the different airsoft guns to understand the benefits they bring. You can check online resources like Airsoft Specialists for more information about this sport and its guns. Aside from the data found on that website, know that airsoft players use different firearms classified into three groups: gas-, electric-, and spring-powered.
Spring Airsoft Guns
Spring-powered airsoft guns or bolt-action airsoft replicas are unsuitable for beginners in the sport. These pieces of equipment have spring-loaded mechanisms commonly found on sniper rifles and shotgun models. Spring airsoft guns are also excellent gifts for extreme sports fans.
As its name implies, these military replicas use powerful springs to propel ammunition. Spring-powered pistols can fire BB pellets at speeds of around 150 feet per second (FPS). Sniper airsoft rifles may shoot rounds with approximately 800 FPS.
Airsoft guns carrying spring-powered mechanisms offer distinct advantages. These weapons tend to be inexpensive and lightweight. Also, manufacturers can install weather-grade sealing on these weapons as the additional coating won't affect the weight too much.
Gas Airsoft Guns
You can find gas-powered airsoft guns in three further classifications: fully automatic, semi-automatic, and single shot. These weapons require carbon dioxide or gas cartridges to fire BB pellets.
The primary benefit of using gas airsoft guns over spring-loaded airsoft weapons is its versatility. Springs require straining back for every individual fire whereas specific gas-powered airsoft weaponry allows you to keep your finger on the trigger during particular scenarios.
Its blowback system is also another benefit for gas-powered airsoft weapons, and it's not accessible in other airsoft gun categories. With this system, the slide budges back with each shot, enabling players to feel a recoil effect. Albeit it does little in improving performance in the field, the blowback feature grants airsoft participants to feel like they're firing live rounds.
Automatic Electric Airsoft Guns
Automatic Electric Guns (AEGs) are more potent than gas- or spring-powered weapons. Several AEGs have hop-up systems to provide a consistent and accurate line of fire until the pellets in your magazines run out. Several electric airsoft weapons take about five to eight hours to charge. Still, three to five hours of charging is enough for most of these guns to run for an entire airsoft match.
Manufacturers of AEGs also tend to make their products more weather resistant than gas-powered airsoft guns. These electric-powered weapons are also ideal for beginners. It's because these pieces of equipment don't rely on a significant amount of knowledge about the sport for you to use them properly.
The Advantages of Using Airsoft Guns
Aside from the unique benefits of each airsoft gun category, there are also incentives that airsoft players can gain from playing the sport. These advantages include:
One of the best things about playing airsoft and using its authorized guns is there are next to zero risks of casualties. Participants use padded armor while playing this extreme sport. If the pellets hit you in a vulnerable spot, perhaps the worst damage you can get is a red spot on your skin.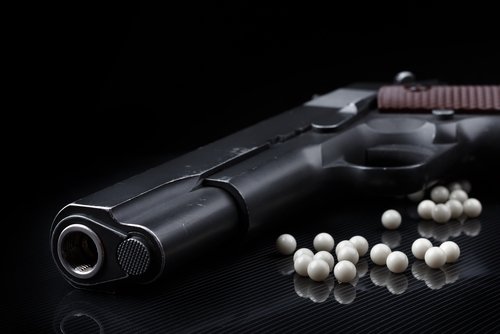 It's challenging to play airsoft matches without being physically involved in the sport. Even snipers who tend to stick to one spot for long periods may need to move to different locations to gain the upper hand on opponents. Since you'll move a lot in the playing field, it's a fantastic opportunity to increase cardiovascular ability. Also, the equipment you bring may help in providing additional benefits to increasing strength and weight loss.
Playing airsoft games isn't just about run-and-gun tactics, even though that particular strategy can still work in certain situations. You need to think on your feet; hesitate for a brief moment, and you might find yourself on the receiving end of your opponents' BB pellets. It may take several matches before you can get the hang of thinking like your enemies. The increased brain activity may help in decreasing the risk of certain mental conditions.
Despite airsoft being considered as a safe sport thanks to the safety measures placed on each player in the field, it doesn't mean that you should disregard personal security procedures. Airsoft can still put players in harm's way. JAMA Network reports that a recorded nine male patients required treatment for ocular injuries because of airsoft bullets. Be careful while you're out in the airsoft playing field, and always remember that you're playing friendly matches.