Extreme sports represent the most thrilling physical challenges that the human mind can conjure up, and the increasing number of activities and participants is an indication of how popular the feeling of flirting with danger and experiencing an adrenaline high is for a lot of people. If you participate in one extreme sport, then the chances are you've thought about trying another, to conquer new challenges and face different dangers. You might even be wondering about what else is out there beyond the headline extreme activities; what boundaries can you push, where exactly do your limits lie? If you are looking for some inspiration for a new extreme sport, here are some ideas to get your heart pumping.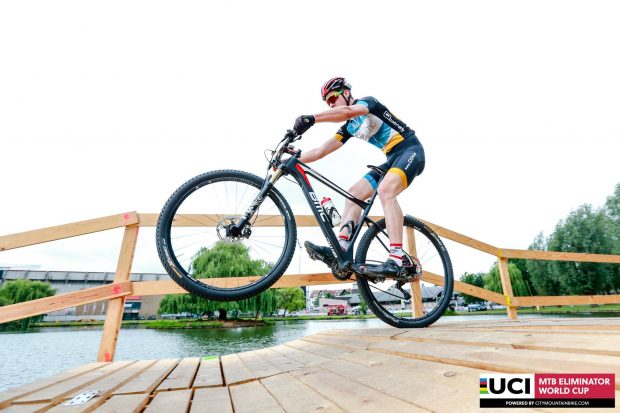 Before you head off at high speed….
When you find a new sport or extreme version of your favorite sport that you'd like to try, make sure you do a bit of research and planning before booking your experience. You need to be confident that it's worth your investment in time and money to try the sport that's caught your eye, and look at the costs involved for traveling, equipment and any lessons you'll need. Be mindful of any restrictions applicable to participants, and have a realistic knowledge of the risks you may be facing. If you want to travel overseas, is it feasible to take your own equipment or would you be better off hiring at your destination? If you need spare parts, new supplies or repairs, do you know where you can go to get help? For example, if you are planning a trip to Canberra's Blue Range for some expert level mountain biking, take contact details for a specialist cycle shop such as Stead Cycles.
Snow and ice
Snow is a favorite for extreme sports enthusiasts, and the thrill of speeding down a black run or mastering the halfpipe are legendary highs. For a taste of something different, explore the inaccessible reaches of the frozen wilderness by helicopter. You can take your skis or your board, fly up to the highest peaks by chopper and get dropped off in places that can't be reached on foot. The descents will be perilous, but intoxicating. Snowkiting combines the snowboard and the kitesurf to create a snowboard propelled by the wind. It can reach dizzying speeds, and it takes great skill to maneuver the board successfully using the kite. The advantages are that you don't need steep slopes for snowkiting, plus if the wind is strong enough you can get powered uphill as well as down. If you prefer wheels to boards and skis, how about a motorcycle trip across the frozen steppes of Russia?Due to the harshness of the conditions you even get your own support vehicles accompanying you on your journey. A new sport for snow extremists is skijoring, developed in America's mid-west, which involves being towed at high speeds by a horse and rider. You'll be speeding along at an electrifying pace, following the horse over jumps as well as racing across the ground.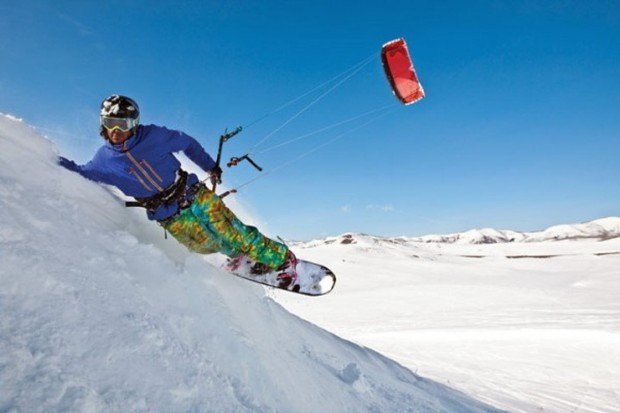 Animals
Spotting wildlife and going on Safari have become staples of mainstream tourism, and may not immediately spring to mind as extreme activities. Fortunately for adrenaline junkies, there are some things you can do that will put you right within reach of the planet's deadliest animals in some very remote parts of the world. Rhinos are one of the most dangerous animals, and to get up close to them, you need to take a trip to Namibia's Desert Rhino Camp. There you can track rhinos on foot, and could well have close encounters with elephants and big cats. There are similar tracking tours all across the world, so you could go wolf tracking in Belarus, get up close and personal with brown bears in Slovakia, or seek out tigers and leopards in some of the less well-known wildlife reserves of India.
For water enthusiasts there is the thrill of snorkeling with sharks in the Galapagos Islands, taking a trip by kayak to find killer whales and humpbacks in British Columbia, or exploring the Canadian Arctic in search of polar bears. The half-wild adventures initiated by man, such as running with the bulls in Pamplona, or riding the unbroken mustangs and bulls at a rodeo, involve man pitting his wits against untamed domesticated creatures. They can be dangerous, and undoubtedly adrenaline-fuelled, but before you contemplate extreme activities of this nature, be sure you are comfortable with the welfare standards of the animals involved.
Locations make all the difference
If you love boarding or biking, stick to what you know but take it to some extreme locations instead. Volcano boarding involves speeding down an active volcano on a toboggan. That's the outside face, not the inside; heading into a pit of molten lava at 56 mph would be a bit too extreme! Downhill mountain bike trails are cross-country speed tracks where you start at the top and race to the bottom, like you were on a ski slope. In fact, some downhill trails are created from what will become ski slopes in the winter, like Whistler's bike track. Bolivia's Death Road is as scary as it sounds, and definitely not for the faint-hearted! Slacklining is an extreme version of walking a tightrope – which is pretty extreme in itself. There is a healthy community of enthusiasts who practice yoga on their slacklines, making a seemingly unlikely fusion between high adrenaline and inner calm. The balancing and core strength benefits of yoga would certainly be used to good effect on a slackline. If you can't decide which sport to try, why not go somewhere where you can experience them all? The Red Rocks of Roam Wadi Rum in Jordan provide opportunities to combine wading, abseiling, cycling, climbing, riding and hiking all in one location.
New variations of existing sports, more remote locations and the development of technology that makes it easier to explore are all helping to broaden the horizons of the extreme sports community. If you have a passion for living life to the full by indulging in extreme sports, don't miss an opportunity – get out there and experience everything you can while you are able to.