Speedflying through buildings in Hawaii
Gage Galles takes speedflying to the next level as he slides on air between two buildings in Hawai, USA. Gage Galles is a professional parachute flyer, who loves to speed fly in unusual locations while showing off some amazing trics on air, yet alone almost a skydiving experience above Hawaii island.
Captured by GoPro camera on the day of the event, he decided to ran off a mountain in Hawaii to attempt to paraglide through a 50 foot gap between some buildings down below.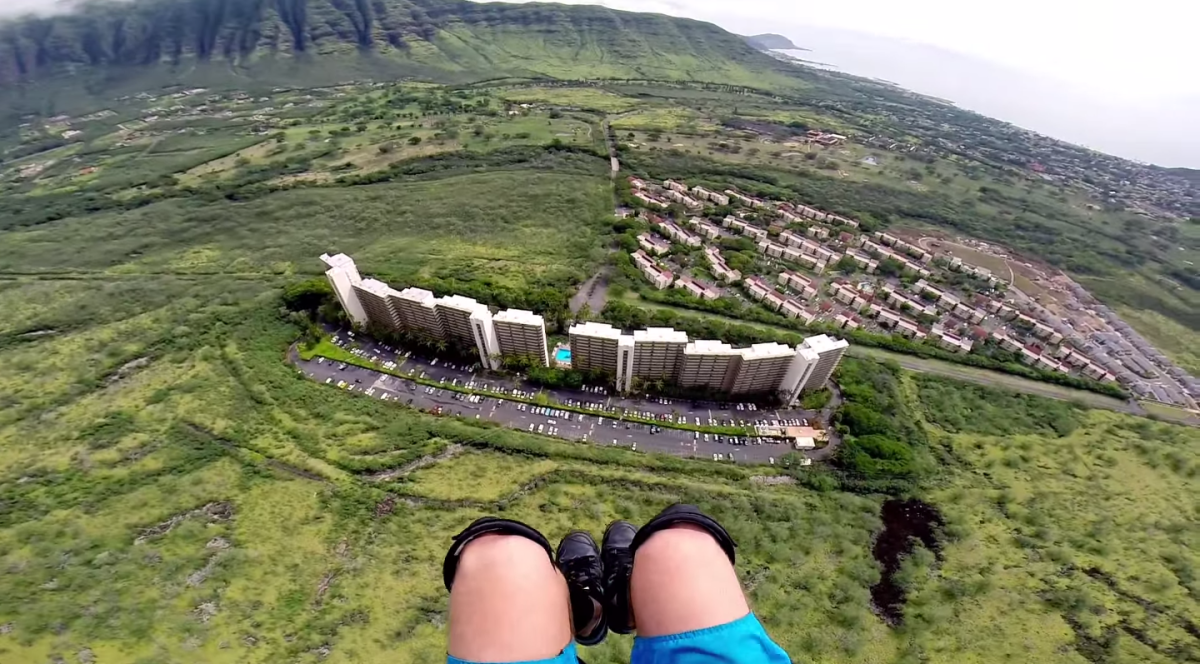 In order to achieve such a flight, Gage explains that he clocked his speed through the buildings at 96 to 112 km per hour. The technical maneuver involved a hard left turn and perfectly timely parachute deployment.  This technique allowed him to perform a 360-degree turn before leveling-off to point in the direction of the gap.
Watch how talented Gage succeeds in his incredible venture.