Should You Wear a Helmet on an E-bike?
Whether you're an occasional ebike rider or an active commuter, wearing a helmet will always be a fashionable one along with the safety process. Depending on where you're staying right now, local law should consider a certain standard for the ebike helmet.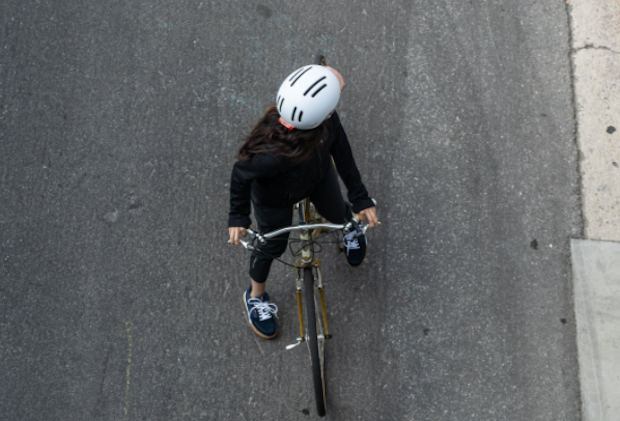 But you should remember that laws should not be the only thing that makes this happen. You should understand that wearing a helmet while commuting the ebike can save you from the brain, head, and face injuries. 
An electric bike is generally faster than the regular cycle, which can be another reason to wear a helmet.  If you think with a cool head, you'll understand that wearing a solid helmet can be helpful while you're speeding away at 30mph quickly.
Should You Wear a Helmet on an E-bike?
Though electric bikes are one of the best ways to commute around the town, safety is becoming more of a concern nowadays. A serious question always arises about ebikes: do you have to wear a helmet for an electric bike? 
Well, when it comes to your health safety, you should wear your helmet. They are made to save you from any kind of injuries like the head, brain, and even face injuries. You can see a lot of incidents where people are saved because of wearing a helmet while operating ebikes. 
Here are a few more reasons we've given below on why you should wear a helmet when riding your electric bike-  
In comparison with traditional bikes, ebikes offer higher speeds. It'll be best for you to ride with a helmet when you're in high-traffic areas. Though this is not a fashionable thing to wear but can save you from head and face injuries. 
Become More Visible to Drivers

 
Though drivers of other cars are distracted by thousands of cars on the road, it's ideal for a biker to take extra precautions. If your helmet has a light then it helps them be visible to other drivers around them on the road. It helps to avoid collision with you when passing the road or approaching. 
Setting an Example for the Children
Wearing a helmet not only gives you safety, but also you're spreading an example to others who are watching you. Your next generations are taking this example as a good sign, and they'll also take their own safety seriously.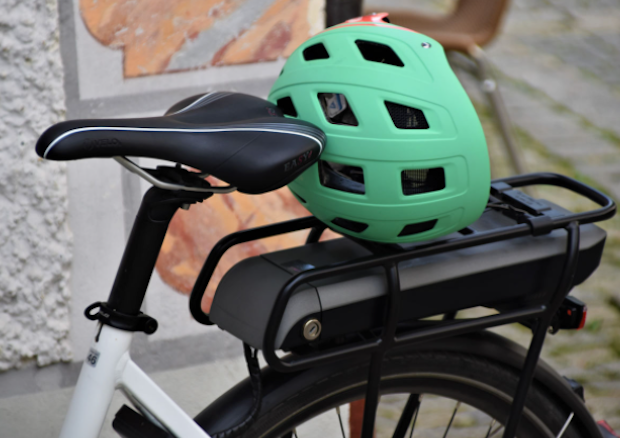 Improve Your Own Visibility
Based on your helmet type, you'll get a visor; if there is no visor with your helmet, you can add one. This visor can keep your eyes out of the sun rays and rain away from your face. These can improve your visibility while riding on a busy road. Most riders added a light to their helmet as a supplement which helps them to see better in the dark. 
Most riders think that they will look so silly while riding a bike wearing a helmet. But you should worry about safety first. However, you can customize your helmet and get creative by adding some bright colors and accessories, art, stickers, along with a mohawk in your helmet. 
Your helmet light can be a real one with LED technology and battery life. Other drivers can see you and your helmet light, and it saves you from a collision with them. The riders who usually ride in the dark have this type of lighting for them. 
Ventilation is one of the essential things for a rider while commuting in hot weather. On warm days when you have to attend a presentation in your office, you need the highest airflow volume. A proper ventilation system will keep your head fresh under the helmet. Choose a helmet that helps escape the heat but doesn't have a large vent that lets the rain and cold air in. 
Bikes helmets are made of polycarbonate foam and polycarbonate. Both of the materials are so comfortable and lightweight as well as give proper protection. Most bikers want light and portable helmets as they're always in a hurry. 
While selecting a helmet, you have to consider another thing which is how it fits in your head. In modern helmets, there is a dial fit system which ensures complete snugness as well as a secure fit. For riders who are uncertain about helmet sizes, this feature can be especially helpful.
While going shopping for a helmet, most people think about the design or style. But cyclists sometimes tend to select functions rather than fashion. The reason for this is that aerodynamics is more important than aesthetics. You can find helmets with visors, LED lights, anti-theft security are especially worth it. 
What are the Laws About Helmets and Electric Bikes?
The laws about ebikes and using helmets vary from state to state, country to country. But when you think about the entire safety then yes you should wear a helmet wherever you're living. There are laws on wearing helmets in the USA if you ride a traditional bicycle under a certain age.
If you're in the USA, e-bikes are categorized into three special categories. Here are they- 
These types of electric bikes are limited to up to 20 miles per hour of speed without throttle and cannot go faster than this. Though it has an electric motor, they only work while the rider pedals.
These ebikes have a throttle control that offers a boost without pedaling. These also go a maximum of 20 miles per hour and can go faster than this.
Motor assistance allows these types of ebikes to reach speeds of up to 28 mph. Class 3 ebikes are the best choice for commuters.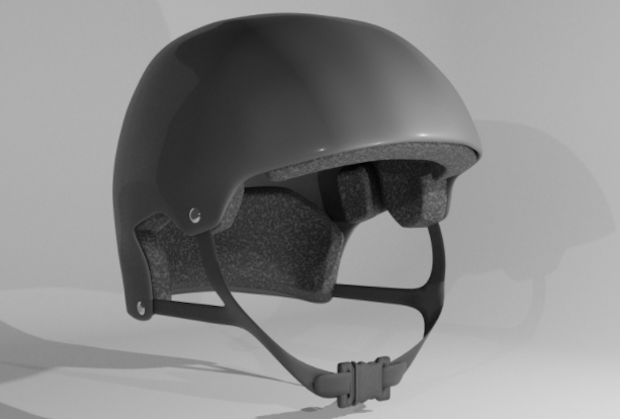 What's Wrong With A Normal Helmet?
We've mentioned earlier that wearing a helmet is all about safety. Then what's wrong with using a regular helmet with an ebike? We all know that ebikes go much faster than regular bikes, and that's why you need more protection to save your head and face. 
Normal helmets don't cover the whole side of the head and the backside as they don't need much safety. But the ebike helmets are designed for taking hit from any angle to save your head. If you're thinking about the motorcycle helmet, they are so heavy, bulky, and cost a pretty penny. Though they are safe for most people, they are not the best ones to wear with an ebike. 
And that's why here comes the ebike helmet. They are more robust than normal helmets but not as expensive as the motorcycle helmet. While shopping for your ebike helmet, choose the one with extra safety features like LED light, anti-theft features, and many more.
Wrapping Up
Wearing helmets really looks cool and stylish as well as while they keep you safe from different incidents. A normal helmet or motorcycle helmet is not ideal for an ebike commuter. And that's why we recommend using an ebike helmet which is specially made for this. While finding the best helmet considers the weight, fit, and other functionalities which will give extra advantages. Choose a helmet with extra padding and strength that will provide you with additional safety and save you from hard hits.