Progressive Overload in Bodybuilding
Bodybuilding is an art and a science. It's a journey of sculpting one's physique by increasing muscle size and definition. But ever wonder why some people see results, while others seem to hit a wall? The secret might just lie in a simple principle: progressive overload.
What is Progressive Overload?
Progressive overload is the gradual increase of stress placed upon the body during exercise. It's not about lifting the heaviest weights right off the bat but gradually increasing the resistance over time.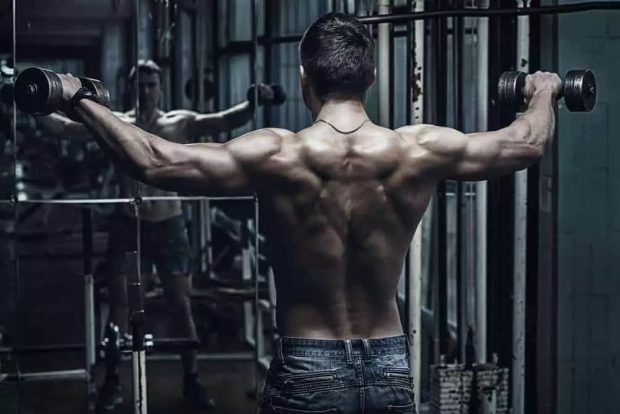 Historical Context
The concept isn't new. Ancient Greeks were already onto this. Remember the story of Milo of Croton? He lifted a calf daily, and as it grew, so did his strength. That's progressive overload in action!
Why is it Important?
Building muscle isn't just about pumping iron. It's about challenging the muscles consistently, so they adapt and grow.
Muscle Growth Mechanisms
When you exercise, you create tiny tears in your muscles. By gradually increasing the resistance, these tears repair and grow back bigger and stronger. That's hypertrophy for you!
Adapting to Resistance
Imagine reading a book. The first time might be challenging, but reread it ten times, and it's a breeze. Muscles work similarly. Lift the same weight repeatedly, and they adapt. To grow, they need fresh challenges.
Implementing Progressive Overload
Okay, so you're sold on the idea. But how do you start?
Starting Out
For newcomers, the idea isn't to go hard. Start with a weight that's challenging but manageable. As you grow stronger, increase the weight or repetitions.
Tips for Beginners
Consistency is key. Even if you increase by a small amount, it's still progress.
Listen to your body. Pain is a sign to slow down, not push through.
Seek guidance. Especially when starting out, a trainer can guide you correctly.
Common Mistakes
Like every journey, there are pitfalls in bodybuilding.
Overtraining
More isn't always better. Overtraining can lead to injuries, fatigue, and even muscle loss.
Ignoring Rest Days
Ever heard the saying, "It's during rest that muscles grow"? It's true. Rest days are crucial for muscle recovery.
Achieving Long-Term Success
It's not about short spurts of progress but maintaining it over the long haul.
Tracking Your Progress
Journal your workouts. Note the weights, reps, and sets. In our opinion, best progressive overload app that you can use is PumpX, which allows doing all that. They also have pretty good blog articles on the progressive overload topic in their blog: https://pumpx.app/blog.Be consistent and over time, you'll see patterns and areas for improvement.
Continuous Challenge
The body is an adaptive machine. Every few weeks, change your workout routine to keep the muscles guessing.
Conclusion
Progressive overload is the backbone of muscle building. It's not about sheer strength but strategic growth. Remember, it's a marathon, not a sprint. Embrace the journey, and your body will thank you for it.
FAQs
What is the simplest way to implement progressive overload?

Gradually increase weight or repetitions as you become stronger.

How often should I change my workout routine?

Every 4-6 weeks is a good rule of thumb.

Is progressive overload only for weightlifting?

No, it applies to all forms of exercise, including cardio and flexibility training.

How do I know if I'm overtraining?

Symptoms include chronic fatigue, irritability, declining performance, and frequent injuries.

Can I use progressive overload without weights?

Absolutely! Bodyweight exercises can also be progressively overloaded by increasing reps, sets, or modifying the exercise to be more challenging.