Point Break: Extreme sports athletes conquer Hollywood
Alcon Entertainment and Warner Bros. are currently working on a remake of the film "Point Break", written by Kurt Wimmer ("Salt," "Law Abiding Citizen") and directed by Ericson Core ("Invincible"). The 2015 "Point Break" version is inspired by the classic 1991 hit starring Patrick Swayze and Keanu Reeves. Luke Bracey, Ray Winston and Edgar Ramirez are leading in the new release of the film, which is set to be out in theaters on December 25, 2015.
The 2015 Point Break release plot involves a young FBI agent, Johnny Utah (Luke Bracey, who had starred in "G.I. Joe: Retaliation," "November Man") who infiltrates a cunning team of thrill-seeking elite athletes – led by the charismatic Bodhi (Edgar Ramirez who had starred in "Zero Dark Thirty," "The Bourne Ultimatum," "Carlos the Jackal"). The athletes are suspected of carrying out a spate of crimes in extremely unusual ways. In deep undercover, and with his life in imminent danger, Utah tries to reveal that they are the architects of these inconceivable crimes.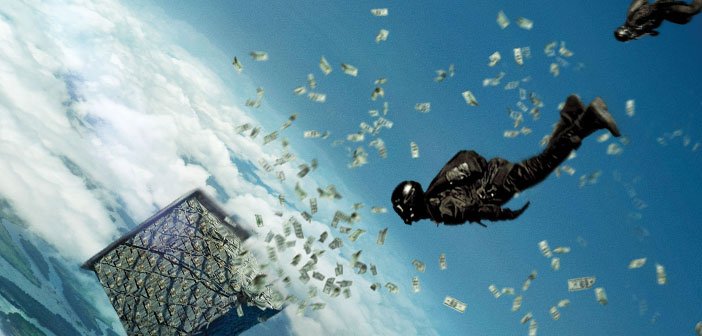 The film introduces for the first time the most daring extreme sports athletes action scenes, all performed by famous high class athletes in big-wave surfing, wingsuit flying, sheer-face snowboarding, free rock climbing and high-speed motorcycling. This is a high speed andrenaline levels rise movie, ever featured in a motion picture.
Famous extreme athletes who perform as stunts in the film include surfers Laird Hamilton, Sebastian Zietz, Makua Rothman, Billy Kemper, Brian Keaulana, Ahanu Tson-dru, Ian Walsh, Laurie Towner, Dylan Longbottom, Albee Layer, Bruce Irons, Tikanui Smith and Tuhiti Humani. As for snowboarders Xavier De Le Rue, Louis Vito, Christian Haller, Lucas DeBari and Ralph Backstrom are also featured while skateboarders Bob Burnquist and Eric Koston and motorcyclists Riley Harper and Oakley Lehman get also in the picture. Wingsuit stunt pilots Jon Devore, Julian Boulle, Noah Bahnson, Jhonathan Florez and Mike Swanson and free climber Chris Sharma are also included in the movie's remake.
Director Ericson Core, having been already director of photography on films as "Invincible," "The Fast and the Furious" and "Payback," also serves as director of photography on "Point Break." The Oscar-winning editor Thom Noble ("Thelma & Louise," "Witness"), production designer Udo Kramer ("North Face," "The Physician") and Oscar-nominated costume designer Lisy Christl ("Anonymous," "White House Down") are also some of the members invloved behind-the-scene team.
The film is scheduled for release in 3D and 2D in selected theaters on December 25, 2015, and will be distributed in North America and in select territories around the world by Warner Bros. Pictures, a Warner Bros. Entertainment Company.