Planning a Golf Event? Here's What You Need
Throwing fundraising events is something nonprofits and organizations have been doing for decades. One of the traditional events that can raise a lot of money for your cause is a golf tournament. This is a great way to welcome community members to a course and allow them to enjoy an afternoon out on the links. Make a personal connection with a number of golfers to show them a fun time while asking for donations along the way.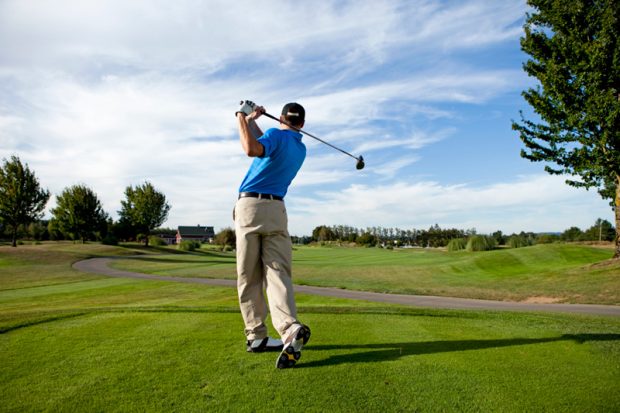 As you are planning your golfing event, there are a lot of different things to consider. You need to find sponsors, learn how to promote the event, sign golfers up for different activities, and offer great prizes and perks for players to win. You start out with a specific goal to try and make money for your organization, and the best way to reach that number is to plan an event everyone can truly enjoy. Here are a few things you'll need to have as you're getting ready for your golf event.
Excellent Prizes and a Way to Pay for Them
Anytime you throw a competition-based fundraiser, you're going to need prizes that people are competing for. This can be anything from accessories that have to do with your company to big prizes like vacations or a new car. Guests will be willing to pay into a competition just for the chance of winning one of these big-ticket items. However, you also need to figure out how you're going to pay for an extravagant prize value.
Perhaps you can convince a sponsor or promoter to donate the cash value. Another option is a form of prize insurance. For example, if you are doing a golf challenge where anyone who makes a spectacular hole-in-one shot gets a big prize, you can invest in hole in one insurance. With this in place, your insurance company will cover the cost of the prize if someone does make this shot. This way, you aren't worried about spending money on merchandise and you can keep more of the profits from your fundraiser.
Food and Drinks to Keep Everyone Fed and Hydrated
When people show up for a golf event, they know they're going to be spending their time outside. It can easily get hot and sweaty out there, and you'll want to make sure you always keep your guests comfortable. Make sure you bring water and food for people to enjoy at your event. Keep people hydrated at no cost, but consider selling other products just to make a bit more money.
Organized Tee Times
A golf event runs a little differently than other shows or events where everything happens at the same time. Not everyone will be able to tee off at the same time when playing a full golf course. Therefore, you'll need to take some time to organize those tee times and make sure everyone has enough time to enjoy the course without added pressure or stress.
An Official Golf Look
Most fundraisers will also have a theme. In a way, golf can be the theme of your specific event. This means you'll want to commit to a fun golf look and welcoming aesthetic for your golfers. That may even mean a trip to the store to get casual dresses or polos and golf pants. If you're going to throw a golf event, you need to look the part.
Rental Time at a Course
Chances are your organization doesn't actually own a golf course. This means you'll need to rent the course space and certain equipment to hold your event. Consider this cost as you're planning the fundraiser and ask around to see if you can get any special deals to help support your fundraiser.