Paramotor Safety: What Is Paramotoring and How Can You Stay Safe
If you're looking for your next exciting adventure, you've come to the right place. Have you wondered what paramotoring is and if it's right for you?
Read on to discover all about this exciting and inexpensive extreme sport, plus paramotor safety.
What Is Paramotoring
Paramotoring is a paraglider combined with an engine which is attached to your back. The great news is not only are they inexpensive, but they're convenient and will easily fit into the back of your car.
When you decide to take your paraglider in the air, you can choose whether to have your motor off or on so you can experience the best of both worlds. You can always restart the engine if needed, and when it needs to be replenished you just head over to a gas station.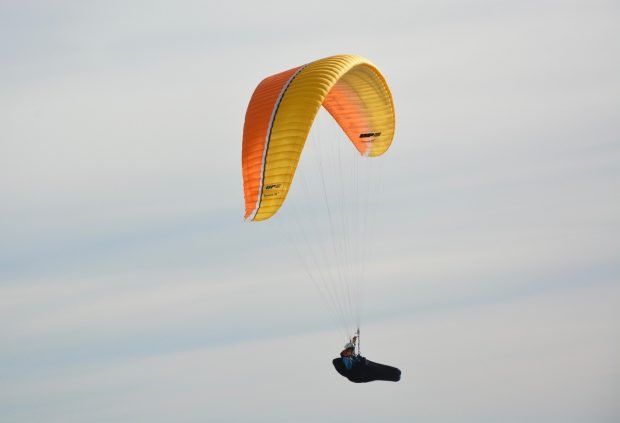 Paramotor Safety
Paramotoring is considered one of the safer extreme sports out there. The most common injury is due to the pilot trying to start the engine on the ground without being strapped in.
This could cause the throttle to become jammed then the engine is at the maximum RPM. When the engine is at the max it flips over and the propeller could hit the pilot. This is easily avoidable by doing a few checks before takeoff.
You'll always want to be strapped in before starting the engine. If you struggle with starting it yourself, you can always ask another to start it for you. You'll also want cruise control on the throttle fully unwound to prevent it from gripping.
Make sure the throttle lever returns to stop smoothly. Also, have the throttle returned to its closed position on the carburetor. Listen for the butterfly sound from the carburetor and that it's hitting stop. You'll want to check that the wire is free. If any of these fail, don't take off.
Basic Requirements
If you're wondering if paramotoring is for you there aren't several requirements to begin. You don't have to be super fit for paramotoring. When you're first learning, you'll be running on open ground, so strong and comfortable footwear is important.
If you decide to learn in the summer you'll want to wear lighter clothing and bring plenty of water. In the cooler months, you'll want to wear a bit heavier clothing such as a windproof jacket.
Easy to Fly
When you learn paramotoring, you'll find it's easy to learn since there are only 4 inputs(up, down, left, and right). The throttle determines how fast you go up or down, and the glider has 2 handles which control your steering to the left or right.
Whether you're looking for paramotoring training or purchasing some equipment, find out more today for your new and exciting adventure.
Weather Conditions
Once you've completed your training and are ready to venture out on your own, the first thing you'll want to check is the weather. You'll want to check the wind speed and gusts during the day. Take into account which direction you're launching from.
Wind gusts can make the trip bumpy and more dangerous. A higher wind gust that day you probably won't want to head out. If you're having trouble with handling your paramotor on the ground, then that's a sign it's not the right day for flying.
If it's raining that day, you won't want to go paramotoring because what can happen is called parachutal stalling. A parachutal stall is when your glider is fully formed, but slows down to about 0, and drops vertically.
If it starts raining while you're in the air, you'll want to land immediately. You'll have to abide by certain rules and regulations while in the air as well as avoiding cloud cover.
Preflight Check
Before heading off you'll also want to check for what's called NOTAMS, where you're planning on flying. NOTAM stands for notice to airmen and is issued when there's a hazard in the air such as fireworks or a kite.
Common Courtesy
When you plan on flying, try to avoid taking off at the same place to avoid annoying locals which could lead to a noise fine. Avoid flying over animal sanctuaries and rescues. Animals can be very frightened of paramotors so try avoiding livestock.
Always obtain permission for private lands before take off, and check for any trees, power lines, or hidden holes.
Always Be Willing to Learn
Once you feel comfortable paramotoring, don't ever completely relax and lack safety. If you skip pre-flight checks or feel more comfortable going out in worse weather, that's when accidents are more prone to happen.
Also, always fly with a parachute reserve just in case. It stays in a small container that is placed on your harness. You can always use your parachute as a second option just in case you need to emergency land.
Before you take off, make sure that the pins on the parachute are secured so it doesn't pull out on its own. Always check your parachute before a flight, and repack it once a year.
If you'd like an even safer parachute, you can buy a steerable parachute. Then you can avoid different obstacles on the ground such as water, power stations, power lines, or buildings.
Next Steps
While paramotoring is one of the safest flight and extreme sports out there, you'll still want to abide by the different rules, regulations, and paramotor safety. Before you know it you'll be on your new and exciting adventure paramotoring.
Would you like to learn more about everything extreme sports? Check out our other articles.