Natalia Molchanova sets new record for 2015 in free diving
The famous Russian Free diver Natalia Molchanova has made it again. Participating in the Russian Open Championship that took place in Dahab, Egypt on May 13th, 2015, Natalia Molchanova has completed the Constant Weight No Fins (CNF) dive at  71m/232ft deep. With this successful venture, she has beaten her previous own AIDA record by -1m/3ft from 70m/229ft previously set also in Dahab almost a year ago (her previous record was set on May 15th, 2014).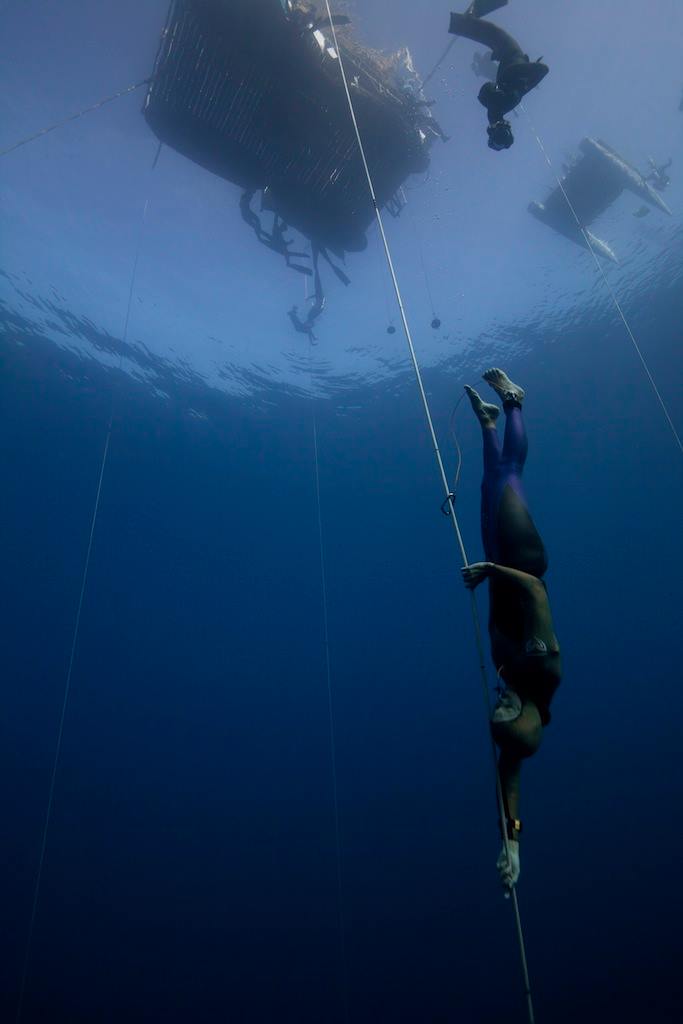 Natalia Molchanova during her free dive – www.aidainternational.org
Natalia is widely considered to be as best all-round female Free diving athlete out there today – holding 7 out of 8 world records in AIDA Free diving Disciplines. AIDA (Association Internationale pour le Développement de l'Apnée) is the Worldwide Federation for breath-hold diving, founded in 1992. Once the record set by Natalia, she went back to her diving teaching courses, proving once again her superiority as a human being.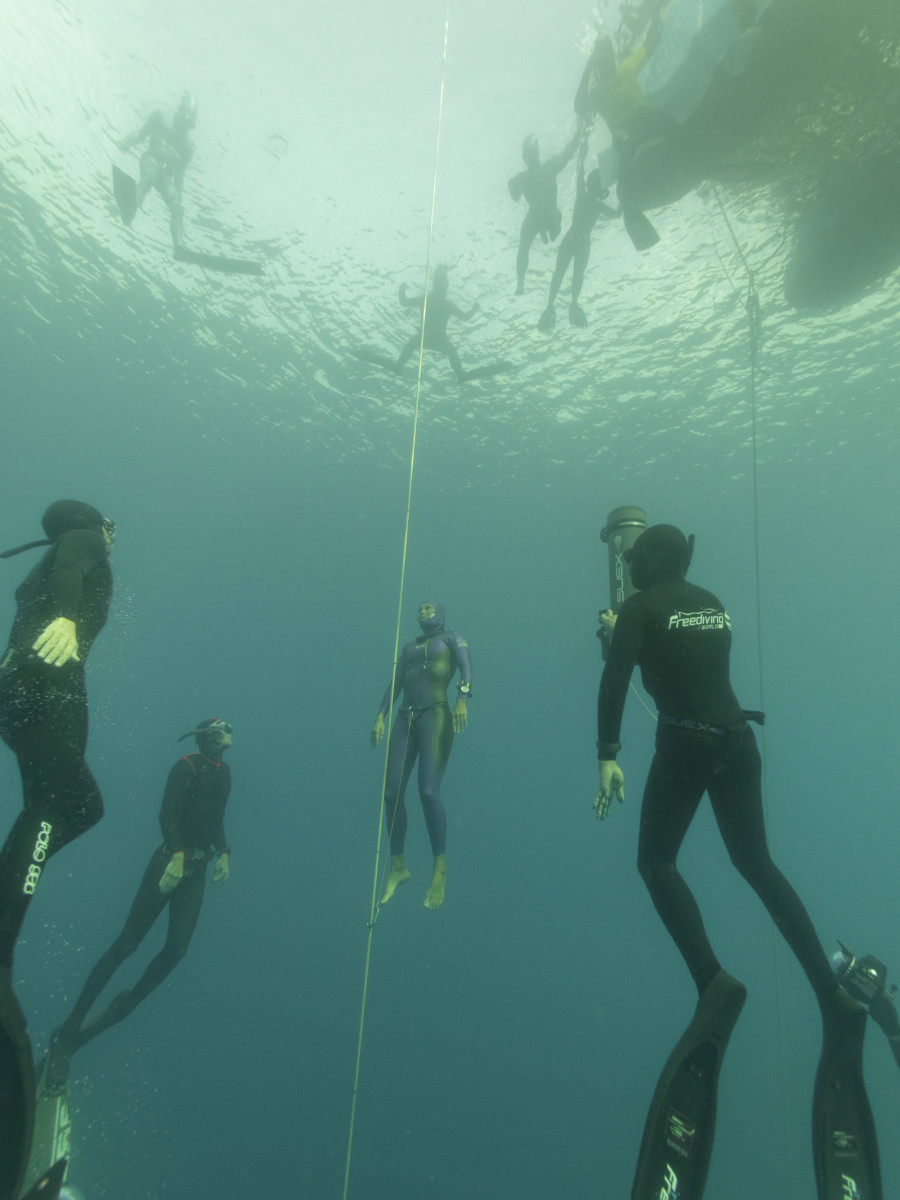 Natalia Molchanova rising up on surface – www.aidainternational.org
Natalia is planning to participate in the upcoming World Championships, the 2015 AIDA Pool World Championship that will be held in Belgrade Serbia from 19th to 28th of June and 2015 AIDA Depth World Championship that will take place from 11th to 20th of September in Limassol, Cyprus. Stay tuned!!!