Looking to Buy a High-Power e-Scooter? Don't Miss These 5 Options!
Imagine commuting to your workplace every day without spending a penny on conventional fuel. It might seem like a far-fetched dream, but the truth is, it's much more achievable than you think. 
In recent years, high power e scooters have improved a lot in their tech specs, and you will be surprised by how much power they have now. 
Here are our top recommendations for high-power electric scooters.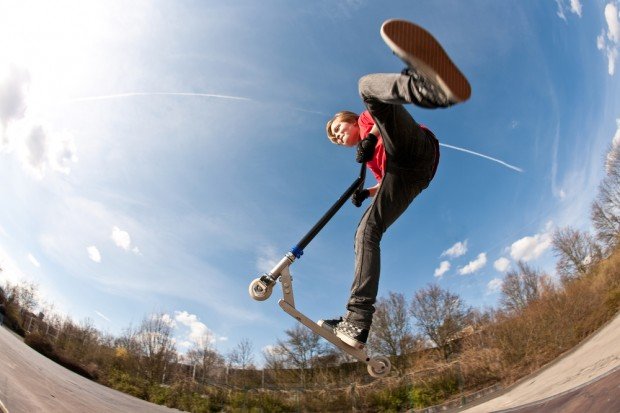 Let's check them out! 
1.Kaabo WOLF WARRIOR 11 PLUS Electric Scooter
Are you looking for an electric scooter that'll take you far beyond your daily commute? It is designed for thrill-seekers who love a good off-road adrenaline rush.
Features:
The Wolf Warrior 11 Plus has dual 1200W motors that provide a total of 5400W of instantaneous power.
The front hydraulic and rear spring suspension mean you can ride your Kaabo in all terrains.

 

The 11″ pneumatic tubeless off-road tyres provide great comfort during trips full of adventure.
It's got front and rear full-hydraulic disc brakes with e-ABS so you can safely brake, even at high speed.

 
2. Kaabo Wolf King 11 GT
This high-performance electric scooter is the perfect combination of style and functionality that's sure to take your breath away. 
Features:
This flagship scooter by Kaabo pushes the limits of features by introducing a large full-colour TFT display. You can see the vital scooter stats like power mode, trip, time, current speed, and more.

 

With this scooter, you get dual 2000W motors that deliver unrivaled power.
Its all-new 72V 50A sine wave controllers help you tackle steep inclines with ease.

 

The IPX5 water resistance rating and puncture-proof tyres mean your adventure never has to stop, even through rugged terrains.
Front and rear turn signals ensure the utmost safety and visibility.

 
3. Kaabo WOLF WARRIOR X PRO Electric Scooter
If you're looking for a lightweight but powerful electric scooter, the Kaabo Wolf Warrior X Pro is the one to go for. Here are its attractive features:
This electric scooter is powered by dual 1100W motors paired with 10″ x 3″ all-terrain tyres and has got torque for the most adventurous rides.

 

With full hydraulic front and rear disc brakes with e-ABS, you can ride this scooter with great confidence.

 

The Warrior X model is equipped with Minimotors electronics and an EY3 display. It also has colour-changing LED deck lights that you can control with your smartphone.

 
4. KingSong N11 Electric Scooter
Are you looking to get an upgrade on your old, not-so-powerful electric scooter? Go for the KingSong N11 electric scooter to experience the best performance. Here are the features:
This innovative electric scooter has a powerful dual 1200w motor with dual rubber cartridge suspension for unrivaled off-road performance and excellent torque.

 

Their in-house designed controller offers 70 amps output without sacrificing your safety.
Riding in the nights? KingSong electric scooter has integrated 360° lighting that can be seen even in the darkest conditions.

 

The 11″ pneumatic tyres paired with a high-quality shock absorption system provides maximum comfort to the rider.

 
5. Kaabo Sky 8S Electric Scooter
Kaabo Sky 8S is the best scooter for those who want a versatile scooter for the everyday commute. Its best features include:
This compact and portable electric scooter comes with front and rear dual shock suspension, so you can breeze through your commute to work.

 

Its 8″ x 3″ pneumatic front and rear tyres promise supreme comfort when riding.
This scooter is powered by an 800W rear motor and 48V 13Ah battery that gives it a 45km range.
You also get a unique 24-month long Supercare guarantee on buying this scooter when you purchase through Scooter Hut.
Conclusion
We hope our list of the best and the fastest electric scooters on the market will help you find a suitable one for yourself. Happy riding!