Is Rollerblading As Good As Running Or Better?
Medical research suggests that rollerblading is on the top 3 ranks in the activities which have an effect on physical fitness and overall health. The medical world declares rollerblading is better than jogging for your health. So, what is about running. You may be thinking, is rollerblading better than running? For solving this answer, you should stick with this article.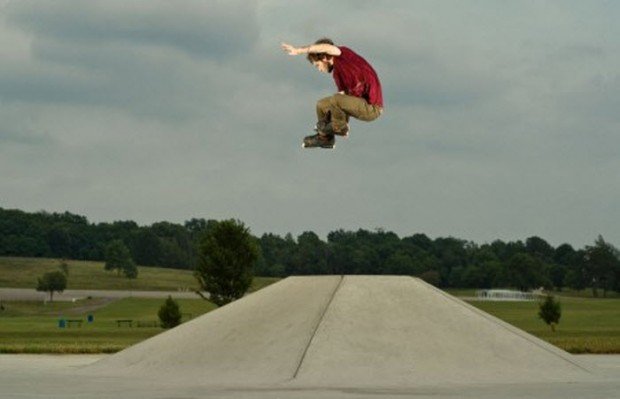 Rollerblading is a low impact exercise. On the other hand, running is a high impact exercise. Low impact exercise means that while rollerblading, body joints do not indulge the huge pressure the same as running. During running, the body drives huge pressure on the ankles, hips, and knees, which may cause injury to your bones, joints, and muscles. Those who have back and joint problems, high impact exercise will worsen their condition. 
Rollerblading is free from this problem. It propels you with a fluent movement. So, if you are suffering from joint problems, the best inline rollerblades can be your daily life companion.
If we compare rollerblading with running, we can realize rollerblading is virtually as effective in nearly every standard.
Calories Burning
Rollerblading and running can burn about the exact amount of calories in one hour averagely. As an example, if a person of 160 pounds of body weight rollerblades for 60 minutes can burn about 913 calories. And the same person can burn about 986 calories by running at a speed of 8 mph. By riding the rollerblade at a faster pace, you can easily burn higher the number of calories. So, if your target is losing weight by doing exercise, then rollerblading can be as effective as running. Without realizing, you will able to lose your body weight.
Aerobic Benefits
Although it is undeniable the aerobic benefits of running. As an aerobic exercise, rollerblading is not that good enough. Nevertheless, rollerblading is better than cycling in terms of aerobic exercise. Just like burning calories, you may raise the aerobic benefits by riding it at a rapid pace. You can also reduce the risk of obesity, heart disease, high blood pressure, diabetes, metabolic syndrome, stroke, etc if you rollerblade regularly. 
Building Muscle
During your rollerblade, there is always the side-to-side movement which can build up better muscle than running. This movement integrates virtually every muscle of the lower body as well as the muscle of the inner thigh and glute muscles. Hamstrings, quadriceps, and calf muscles are also strengthened by rollerblading. Zigzagging the arms during the ride can strengthen your core as well as the arms. If you rollerblade for about 20-30 minutes daily, it will strengthen these muscles together with the surrounding joints, ligaments, and tendons.
Joint Impact
As I discussed earlier the joint impact of the body during running and rollerblading. Now I will discuss it further. Rollerblading is usually safer for the joints than running. According to the University of Massachusetts research, rollerblading has about 50 percent less impact on the joints in comparison to the running. So, undoubtedly rollerblading is a perfect choice of exercise for you.
So this is all about the comparison of rollerblading with running. I hope this was an attractive article for you and it provided you sufficient knowledge about rollerblading and running. Instead of running, you can start rollerblading as a way of perfect daily workout.
---
Reference 
https://www.livestrong.com/article/483355-is-roller-blading-better-than-running/
https://amp.reddit.com/r/rollerblading/comments/fkxowg/is_rollerblading_better_than_running/