How To Experience Irish Nature In A New Way?
Ireland, a country steeped in ancient lore and breathtaking landscapes, offers a cornucopia of natural wonders just waiting to be explored. While the Emerald Isle's scenic beauty is well documented, there are lesser-known ways to bask in its splendor, providing fresh and exciting perspectives for both locals and visitors alike. This guide seeks to unearth these hidden gems, offering you a unique vantage point to experience the captivating allure of Ireland's nature in a whole new light.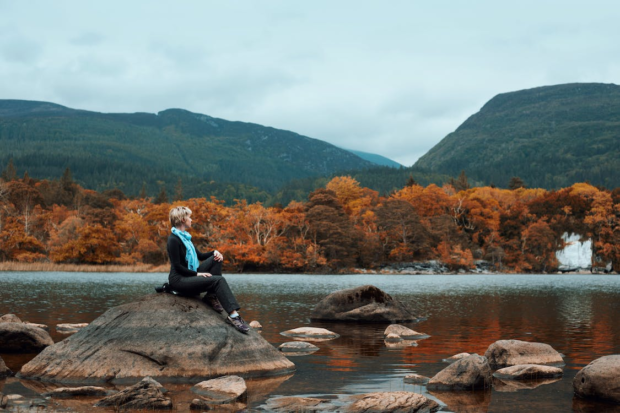 Hold onto your hats as we embark on an exhilarating journey through Ireland's verdant vistas and rugged terrains, promising not just a trip, but an unforgettable adventure.
Tour the Inis Mor on the Aran Islands
Take a journey to the Aran Islands, off the coast of County Galway and just three miles from the mainland. A cluster of limestone islands formed over 350 million years ago, they offer an idyllic escape into natural beauty. Inis Mor is the largest of the group, boasting dramatic views of the Atlantic Ocean and ancient megalithic sites that provide a glimpse into history. On the island, visitors can rent bikes or ponies to traverse the narrow paths snaking through its meadows and picturesque coastlines. Or, if you really want to up your adventure game, why not take a tour on horseback? Moreover, you could also visit ebikearanislands.com for e-bike tours of the island as well. An expert guide will be more than happy to show you around this breathtaking landscape as you marvel at local wildlife and fascinating historical sites.
Climb the Slieve League Cliffs
A visit to County Donegal is incomplete without a pitstop at Slieve League, Europe's highest sea cliffs. Rising over 1,900 feet into the air and stretching for two miles along the Atlantic coast, these craggy giants are nothing short of spectacular. You can take a hike up the mountain to experience its breathtaking vistas, or if you're feeling especially brave, you can even go rock climbing. Either way, you'll be treated to gorgeous views of Donegal Bay and the Irish Sea. It's said that on a clear day, one can even catch sights of mainland Scotland in the distance! For an extra special touch, there are numerous guided tours available that offer a unique insight into this majestic place.
Discover the Wild Atlantic Way
Lastly, no exploration of Ireland's nature would be complete without taking a trip along the Wild Atlantic Way (or WAW as it's known to locals). This 2,500-kilometer route snakes along the entire western coast of Ireland, showcasing some of its most breathtaking scenery. From the stunning cliffs of Slieve League to the dramatic headlands of County Clare, you'll be treated to an abundance of natural beauty and diverse landscapes. There are plenty of attractions to discover as well, such as the UNESCO World Heritage Site at Skellig Michael or Ireland's highest mountain Cairn Toul. And if you're looking for a unique adventure, you can even go kayaking, whale watching, or take a coastal walking tour!
Kayaking the River Shannon
The longest river in Ireland, the Shannon, is a liquid highway, perfect for an adventurous kayaking expedition. It provides an unmatched perspective of Ireland's lush greenery and abundant wildlife. This is the perfect way to explore the beauty of Ireland's interior, taking in sights that can only be accessed by river. You'll pass woodlands, tributaries, and wetlands, and encounter numerous species of birds as you go. And with a range of routes to choose from, there's something for everyone – from beginner-friendly stretches ideal for families to more challenging itineraries that will test even the most experienced of paddlers.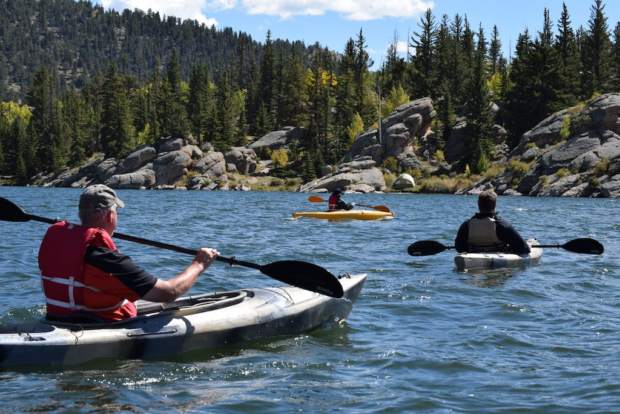 Wild Camping in Connemara National Park
Ditch the usual accommodation and pitch a tent under the starlit sky of Connemara. This is a perfect way to connect with the enchanting Irish wilderness on a profound level. Connemara National Park is the ideal spot for a wild camping adventure, with its rugged mountains and picturesque lakes. The park's biodiversity packs in an array of flora and fauna waiting to be discovered. Plus, it's easy to set up camp in designated areas due to the convenient facilities available throughout the area.
Horse Riding in the Dingle Peninsula
For a truly unique experience, explore the emerald landscapes atop a horse. The Dingle Peninsula, with its wild beauty and panoramic views, is an ideal location for such an adventure. The region provides plenty of routes to choose from, so even beginners can find their perfect ride. Plus, you'll be accompanied by a local guide who will help with the basics and provide insightful information about the area. You'll get to traverse ancient trails, undulating hills, and stunning beaches that are embraced by vast stretches of ocean. A horse riding excursion is sure to be a memorable one that you'll cherish for years to come.
Ireland's nature is an ever-evolving tapestry of beauty, history, and culture. Make sure you explore the Emerald Isle in its entirety; this land will never fail to captivate your senses with its remarkable allure! From urban sprawls to rural terrains, there are plenty of ways to experience Ireland in a new way. Whether you want to explore the hidden gems tucked away in its depths or take an exhilarating journey through its rugged terrain, this guide has something for everyone. So saddle up and embark on your own adventure – you're sure to have a unique experience that will stay with you forever!