How to Choose Comfy Cycling Clothing?
Just like you need a right mountain or terrain bike to get started, you also need comfortable cycling clothing for your adventure tours. The cycling outfit is one of the essential parts that make a world of difference when riding a bike. Here we have shared helpful tips on how to choose a comfortable cycling outfit.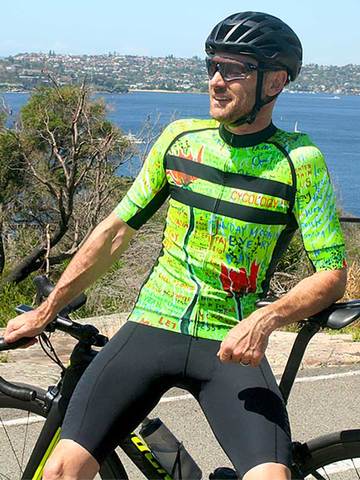 Essential Factors to Consider When Choosing a Cycling Outfit
Look at the Fit
The cycling outfit should fit when you are leaning forward while riding the bike. It means the jackets and shirts should have a longer back to keep your lower back covered when you lean forward over the handlebars.
The legwear should also have a higher waist at the back. In the cycling shirts and jackets, you need long sleeves that ensure your wrists are protected from exposure. The legwear should be shaped with a bend at the waist and knees, so you don't have any difficulties while pedalling.
There may be no consistency in the sizing of cycling outfits from different manufacturers. You need to try a cycling outfit to assess fit before buying them.
Check for the Movement
Cycling clothing should move with your body. In simple words, it should not restrict any movement. That specifically applies to legwear as your legs are moving all the time when you ride a bike. You need to look for cycling shorts made of Lycra fabric, which has enough built-in stretch and doesn't bunch up.
Sweat Handling
Riding a bike is a strenuous physical exercise, and the cycling outfit should be good at sweat handling. If you ride a steep hill, you are probably going to sweat a lot. If the shirt soaks the sweat, you will get wet and catch a cold.
Look for a cycling outfit made of a special fabric that will move the sweat away from the body through evaporation. This phenomenon is generally referred to as "wicking" in clothing. Cycling outfits made of breathable fabric keeps rain out but also allows water vapor/sweat to escape.
Padding
Padding is an essential aspect of cycling outfit. It is intended to provide an extra layer for shock absorption. Modern cycling shorts have at least one layer of foam inside them. Cycling shorts from different manufacturers can have foam of different thicknesses and densities. The idea of selecting padded shorts is to reduce the road shock that gets to the bum.
Efficiency
The cycling outfit is not all about comfort. You also need to look at the efficiency aspect. A proper cycling outfit will help you go faster and prevent waste of energy. For example, the cycling outfit should have an aerodynamic fit. In simple words, it should not have spare fabric flapping the breeze that increases wind resistance.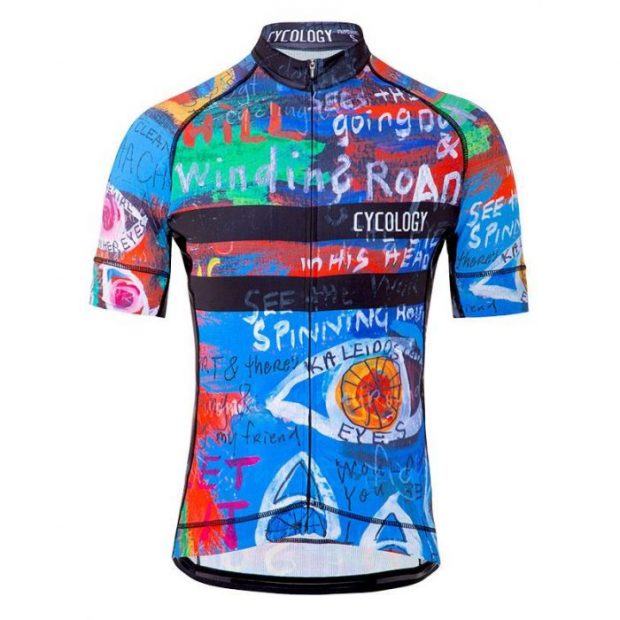 Selecting the Right Cycling Gloves
The cycling gloves are an integral part of your cycling apparel that makes direct contact with your body and your road bike. They help you maintain a good grip over handlebars. When your hands and palms become sweaty, they protect your skin from accidental dismount. Here are a few tips for selecting comfy cycling gloves
When choosing cycling gloves, focus on the webbing between thumb and pointer finger. The webbing will indicate whether the glove will give you a good grip over the handlebar. If the gloves fit snugly and there is no chance of chafing or scrunching up, you have found a right pair of cycling gloves.
Wear the gloves and try holding the handlebar. If you feel the glove's padding puts your hand in an unnatural position, try another pair. It is necessary you feel normal when holding the handlebar with gloves.
Cycling gloves come in two styles, half-finger, and full-finger. Both offer the same sizing and padding options. Half-finger gloves are good for road and path riding, while full-finger gloves provide better protection in off-road biking.
It is essential to follow specific tips when selecting a comfy cycling outfit. By now, you already know which things you should focus on while choosing a cycling outfit.