How to choose a mountain bike?
Bicycles of this type are designed for outdoor activities and are presented in many versions.
Unlike conventional and road models, which rarely undergo design and other changes, mountain bikes are constantly being refined and improved. This allows you to choose the bike that is optimal for a particular user, taking into account running and speed characteristics, comfort level, additional features, as well as cost.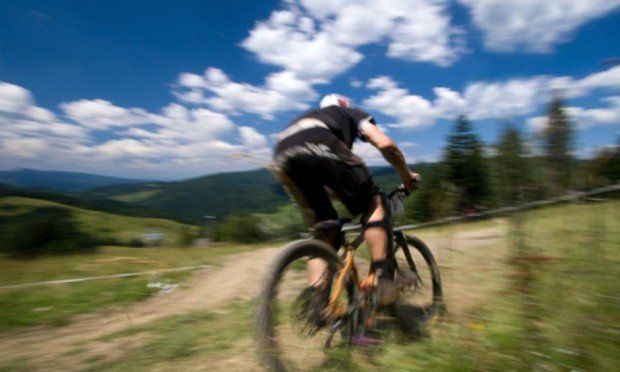 The first thing to consider before buying a mountain bike is its intended use. First of all, it concerns the style of riding and the specifics of the area on the territory of which cycling trips will be carried out. For example, for cross-country driving, a light bike with front suspension would be the best option. If your riding involves jumping over obstacles, buy a model with a rigid structure and powerful brakes. If you expect to make frequent high-speed descents, it is recommended to purchase a mountain bike with front and rear shock absorption, as well as a large margin of safety.
An important parameter is the height of the cyclist. Ignoring it can lead to the fact that riding a purchased bike will be impossible. There are special tables that indicate the size of the frame according to the height of the cyclist. It is advisable to personally test the model before buying (sit down, pedal, turn the steering wheel, etc.), since a lot can also depend on the anatomical features of a particular person.
All mountain bikes, depending on the depreciation mechanism, are divided into two large categories – hardtails and full-suspension. In the first case, we are talking about models in which the use of a rear shock absorber is not provided. These bikes are often made from aluminum alloys to minimize weight as well as improve ride performance.
As for mountain bikes of the type of full suspension, they have shock absorbers installed on both the front and rear wheels. This is a good option for driving with high loads.
An important selection criterion is the number of speeds. In modern mountain bikes, it varies from 8 to 30, but for beginners, models with up to 24 gears are optimal.
Before you start shopping for a mountain bike at a specialist bike shop, ask yourself the following questions:
Determine your riding style. See below for tips on how to determine your cycling style. Your riding style will help limit your range of mountain bikes, making it much easier to choose a bike.
Determine your budget. Basic mountain bikes start at around $500, but lighter, faster full-suspension models can easily top $3,000.
If possible, test a few selected mountain bikes. It is very likely that one of them will suit you better than the others.
Define your riding style
To choose the right mountain bike, first determine what you will be using the bike for and evaluate your cycling technique.
Think over all the details of the upcoming purchase. What prompted you to buy a mountain bike? Are you an experienced cyclist and looking for variety? Do you need a bike for family picnics and will probably be towing a special trailer with a child? Or are you just going to keep fit on local cycling routes?
Buyer tip: The basic mountain bike is well suited for business trips, family picnics or occasional bike rides. If you want to go further – go faster, higher or harder – you will have to invest in higher quality components.
How good is your physical condition: Is this type of bike right for you? Are you ready to acquire new skills? Or is your fitness level preventing you from cycling regularly and you just want to occasionally explore new routes? Or will you use your bike for two of the above purposes at once?
Buyer tip: If you are active enough and in good physical shape, then both a hardtail and a full suspension bike will suit you. If you suffer from joint or back problems and prefer a quiet ride, then a full-suspension mountain bike is probably the best choice for you.
Route Difficulty: The type of route can influence the choice of mountain bike. How wide or narrow, flat or steep, smooth or bumpy will your routes be? Ask experienced cyclists what type of mountain bike is right for your area.
Buyer tip: A hardtail is well suited for routes without steep climbs or for driving on muddy roads. For bumpy, rocky or wet roads look mount to a full suspension or 29″ mountain bike.
Types of mountain bikes
There are many different terms used to describe and promote mountain bikes, knowing which can help you choose a mountain bike. Some terms:
Off-Road Mountain Bikes: General purpose bikes designed to tackle anything from dirt trails to singletracks. Most mountain bikers are "off-road bikes" and are the most common bikes in any bike shop. Off-road bikes are divided into hardtails and two-suspension bikes.
All-terrain mountain bikes: Differ from off-road bikes with a stronger frame and longer shock absorber travel. They are best suited for difficult routes with steep descents, numerous obstacles and small jumps. Most of them are full suspension bikes.
Special types of mountain bikes that you rarely see in bike shops:
Cross-country mountain bikes: Dynamic lightweight mountain bikes are best suited for competitions with steep climbs and sharp turns. Poorly tolerate strong shocks during jumps. The emphasis is on speed, climbing and cornering.
Freeride and Downhill Mountain Bikes: Downhill bikes are designed for high-speed descents on rocky, bumpy surfaces, for frequent bumps and jumps. They are usually transported to the top of the mountain by car or lift, as they are not well suited for climbing the mountain on their own.
Dirt Jump Mountain Bikes: These bikes are designed for those who spend their time doing various tricks on a mountain bike. Dirt jump in specially adapted bike parks is mainly done by teenagers and those who are young at heart.
What to choose – hardtail or two-suspension?
Up until the early 1980s, mountain bikes weren't equipped with any shock absorbers, which are necessary to soften the ride and improve handling. Today you can choose a mountain bike with or without shock absorbers, hardtail or full suspension.
Hardtail
Hardtail bikes only have a front suspension fork (or a single "leg" fork, such as the Lefty on some Cannondale bikes).
Front suspension fork reduces hand fatigue. It also helps to control the bike while riding on bumpy terrain. Entry-level suspension forks are based on a steel spring. High-end bikes use air forks, which are lighter and more adjustable.
Choose a hardtail mountain bike if you want to buy your first mountain bike for a reasonable price, designed for a variety of uses, for occasional trips or to improve your cycling technique.
Dual suspension mountain bike
On full suspension, both wheels are equipped with shock absorbers. The front suspension is no different from that of a hardtail. The rear suspension is mounted using a swing frame – the rear wheel is simultaneously attached to such a frame and the rear shock absorber. Full suspension costs more and sometimes adds weight, but increases comfort and reduces rider fatigue. The rear shock absorber provides better control at high speed in cross-country conditions.
Choose a full-suspension mountain bike if you want to buy a bike designed for: 1) riding on muddy roads; 2) driving at high speed; 3) riding with improved control in rough terrain; 4) prevention of damage to joints and muscles; 4) riding on any conceivable and unthinkable routes where no other bike will pass.