How Much Weight Can An E-Bike Pull?
Electric Biking has gradually become a trend in recent years. From sporty rides, urban commutes to towing heavy loads. Generally, electric bikes have revolutionized cycling, making it more comfortable and efficient. When it comes to towing, ebikes have a weight limit they can pull. This brings us to the main question; how much weight can an ebike pull?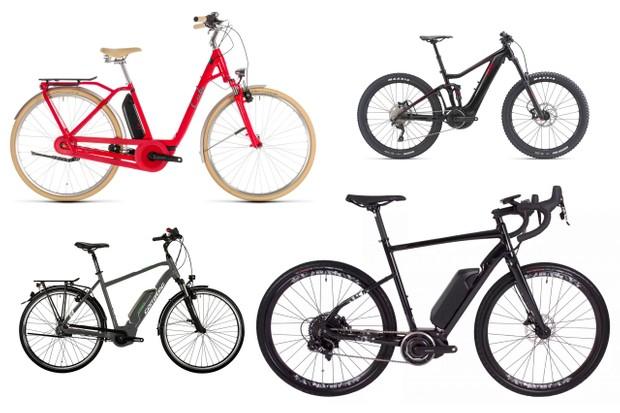 Most electric bikes can pull 220-300 pounds of weight. However, others may pull 500 pounds or more. Some e-bikes have powerful motors which enable them to pull trailers or heavier loads on different terrains, even uphill or steep climbs. Not all e-bikes are capable of towing, so you must consider certain factors when choosing an e-bike and the type of e-bike.
If you have been wondering how much weight an electric bike can tow? What are electric bike limits? Follow this article to find out more about electric bikes weight limit and which one will suit your needs.
What Is An E-Bike?
As its name suggests, an ebike is a bike electrically powered by a battery and motor. Unlike regular bikes, electric bikes are fitted with an electric motor and transmission to power it unassisted or assist the rider with pedaling. Most ebikes are made of aluminum or carbon fiber materials.
Electric bikes use sophisticated smart technology in such a way that you can manually pedal, switch to full-electric mode, or use assisted pedaling. Ebikes have a rechargeable battery that powers their motors. There are different types of ebikes designed for various functions and with different power and speed.
How Much Weight Can An E-Bike Pull?
E-bikes can be used for hauling, unlike regular bikes. They can pull trailers for even long distances without pedaling. The weight they can pull depends on the type of e-bike you choose because they all have different weight limits. The weight capacity of an electric bike depends on the motor power, which will enable you to go faster and further even with extra weight.
Types Of E-Bikes For Towing
There are different types of e-bikes. Here are some of the e-bikes specifically for towing:
Scrambler has a 750W motor and a 52V battery for high performance in different terrains and the ability to go for long distances. It has mag-wheels that are puncture-resistant, providing a good biking experience and top-tier performance. It also has a low maintenance cost.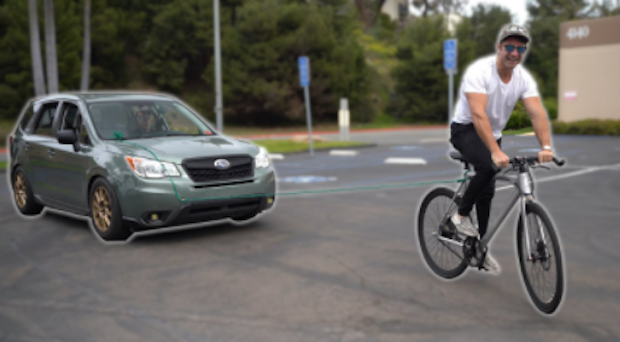 This e-bike is major in versatility, and it is evident with the cargo-hauling and passenger-carrying options. It is fitted with a powerful 750W motor and a high-capacity 48V battery for rich performance.
D-Class Dual-Motored Scrambler
It is incorporated with dual 750W hub motors capable of supplying 1500W of output. It has a stretched seat that allows an extra passenger and a tire suitable for any terrain. The powerful performance is supplemented by a small wheelbase, a throttle, and sturdy hydraulic brakes.
Factors to Consider When Choosing an E-Bike For Towing
Due to the complexity and functionality of ebikes, there are several factors you need to put into consideration when selecting one for towing. Here are some:
High Powered Electric Motor
Higher motor power will deliver better results when hauling. This is what the bike depends on to pull weight; therefore, more power, more weight pulling. Additional weight in hilly terrain or long-distance you will require a motor power of at least 350W and 500W or even 750W, unlike the standard 250W, which is ideal for just a simple ride on flat roads.
There are hubs mounted on the front and rear wheel, but for better performance when towing, a mid-drive motor connected to the bike's crank will enable you to multiply the torque by changing gears. It is connected directly to the pedal and provides the chain and wheel power.
In contrast, hub motors fully automate your bike because you can move forward without pedaling, and your bike gets the power it demands without switching gears. Generally, hub motors are not powerful enough to pull weight and affect the riding experience considering they are fairly heavy, applying much weight towards the front or rear wheel.
Extra weight and terrain will demand a higher power consumption, leading to battery drainage more quickly. It is advisable to get a battery with a high capacity to improve your bike's functionality. Carrying an additional batter is also an option; this will help you to cover longer distances.
If you need consistent braking power, you should consider disc brakes. These perform better in wet weather. Alternatively, you can upgrade to brake pads for rim brakes; they assure higher performance and better traction. 
This is very important when an e-bike is involved in towing. It determines the riding experience you will have and the type of e-bike you will use. If you are riding on flat terrain, you can consider any kind of electric bike, but if it is a hilly area or long distance, then a powerful motor electric bike is ideal.
Different countries around the world have rules that restrict the usage of e-bikes. Your bike must meet certain requirements to be considered a bike. If your electric bike does not meet these requirements, it's not allowed to use cycle paths and is also denied bike privileges on the road.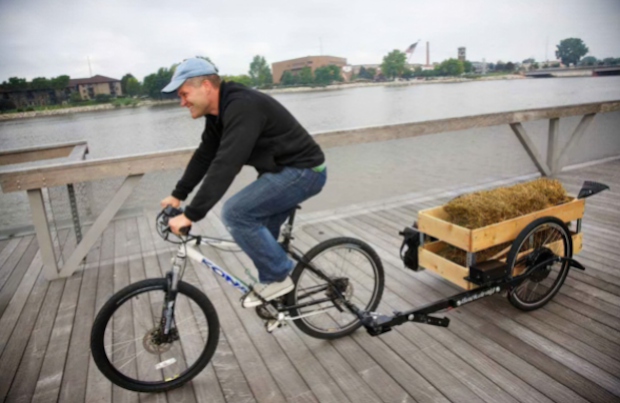 For instance, in the US, e-bikes are set into three categories. These are:
Class 1: These are pedal-assist bikes that are allowed to have a maximum motor power of 750W only. They can incorporate mid-drive or hub motors and reach a maximum of 20mph.
Class 2: These bikes can work in pedal-assist and power-on-demand modes with a maximum speed of 20mph and a 750W motor power.
Class 3: These are limited to 750W motor power and can hit speeds of 28mph when pedaling.

 
In Europe and other countries, e-bikes are categorized into two groups:
Pedelec: They can have both mid-drive and hub motors, with a maximum speed of 15.5mph and a maximum of 250W power. They have pedal-assist mode only.
S-Pedelec: Bikes with pedal-assist mode only and have a maximum power of 750W. They are allowed a top speed of 28mph and are not thought about as bicycles.
Final thoughts
Electric bikes can pull weight, be it trailers or loads, but first, you should confirm if the bike you would like to purchase is up to the task. If you are to use your e-bike for towing, ensure that its capabilities are way above what you'd normally require for your weight and terrain. Do not overload the bike because it will strain the performance components and avoid speeding while towing excessive weights, especially downhill.
The country restrictions affect how much weight you can tow with an e-bike. You must do careful examination and inspection before purchasing an e-bike so that you are aware of the rules and regulations in your coun