How Do I Choose the Right Riding Boots?
Choosing a pair of motorcycle boots is more different from selecting a new dress. These types of boots are packed with some special features, and there are so many tricks to choose a perfect pair of boots. That's why most of the riders struggle to find a good one. 
To decide exactly which type of boots you'll need, you should know all the secrets about boots. Size, colors, materials, ventilation along with soles, and many more things you should consider.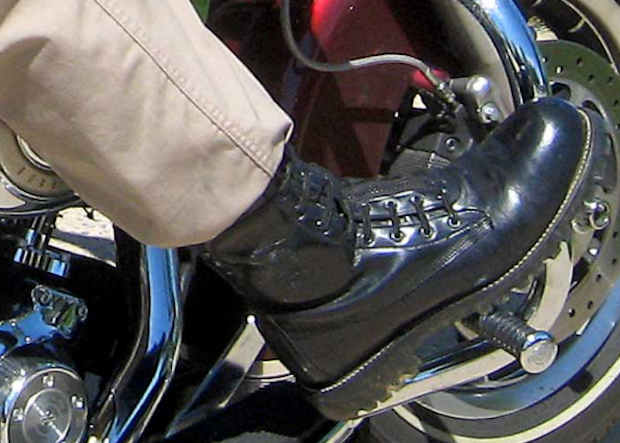 In this article, you'll grasp the different types of boots and how they should be chosen. Here you'll get all the information to help you find the best pair of motorcycle boots easily.
Why Should You Wear Riding Boots on a Motorcycle?
A motorcycle-riding boot is specially designed for the protection of the rider. A boot can protect them when they fall at high speed or crash. Wearing riding boots while riding a motorcycle can save you more than the riders who wear other boots. 
If you're a short ride, you can easily save your leg from the engine's heat by wearing Motorcycle Boots for Short Rider. The primary purpose of wearing riding shoes is to protect you from breaking your toe or ankles. You may see that in most motorcycle accidents. Riders are affected in the toe and ankle areas. 
In most of the soles of the boots, you can see a piece of steel shank. This steel piece can help reduce the chance of folding the boot like an accordion when the accident occurs. Moreover, almost all the boots have special padding in the toe shifter area. This can save your boots from tearing out because of frequent gear shifting.
How Do I Choose the Right Riding Boots
To choose the proper riding boots, you should know some basic things. For your convenience, here we've given some details- 
Size is more essential when it's all about motorcycle riding boots. If you select a small boot, it can squeeze your feet, and you'll feel uncomfortable while riding a bike. When you wear a too-large boot, you can't feel the shifter properly. Wearing too many small or large riding boots can influence control over your motorcycle. Check the fit and comfort of your new running shoes before you hop on your bike.
You can find some motorcycle boots which will offer more protection than the others. Almost every boot is built with solidity, which is why it can protect you from any accidents.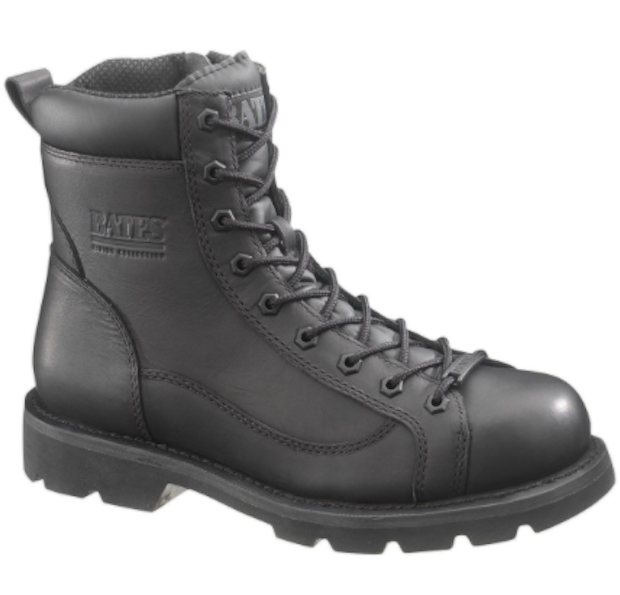 Thick and full-grain leather is usually used in motorcycle boots which offers protection and sometimes water. Some of the manufacturers use Kevlar or thermoplastic polyurethane. These types of materials are prevalent among the riders because they offer protection against abrasions as well as impact.
If you're a regular rider, then you should know how important it is to have a waterproof boot? It'll be so miserable when you are riding and caught in the rain. Your feet and boots get soaked. You can choose the boots that give you marginal protection against bad weather. If you want waterproof boots, then select those boots that have HydroGuard and Gore-Tex membranes for 100 percent protection from the water.
A perfect pair of boots should offer a certain amount of airflow as well as ventilation. Otherwise, your feet will sweat and get hot. So this can be very uncomfortable while riding a motorcycle. Genuine leather can get breaths so well, but those boots made from other categories can not be so breathable in warm conditions.
If you want proper protection, then these boots should be up over the ankle as well as have stable construction. It can give you the right amount of protection and support while any incident occurs. If you think that a high-top boot will be stiffer and less comfortable, then you should know that these types of boots can be very effective and provide full protection.
Laces on your boots can give the precise fit and nowadays, they are so popular. Velcro and buckles are also very typical these days. Most of the riders think that velcro and buckles are more secure than laces, along with the exact fit. You can also find the race boots, which will give you high speed at the event.
During riding bikes, you'll need a great sole in your boot that will offer the right amount of grip. If you choose a softer sole, it may give you a grip of footpegs, but it can wear down so quickly. Before buying your motorcycle boots, make sure the soles are oil-resistant, particularly with street riding oil. In wet weather, if you don't wear oil resistant boots, they can be very risky and cause downfall.
Some of the boots come with a fitted bootie which can give you the best fit in your feet. It can be very helpful to have a pair of racing boots which have the removal and replaceable parts, for example, toe-sliders. These types of boots can be very amazing in that you can remove the worn down parts rather than buying a new one.
Boot Style That You Should Choose
There are so many types of boots that you can choose from. Choose wisely according to your need and be the most confident while riding.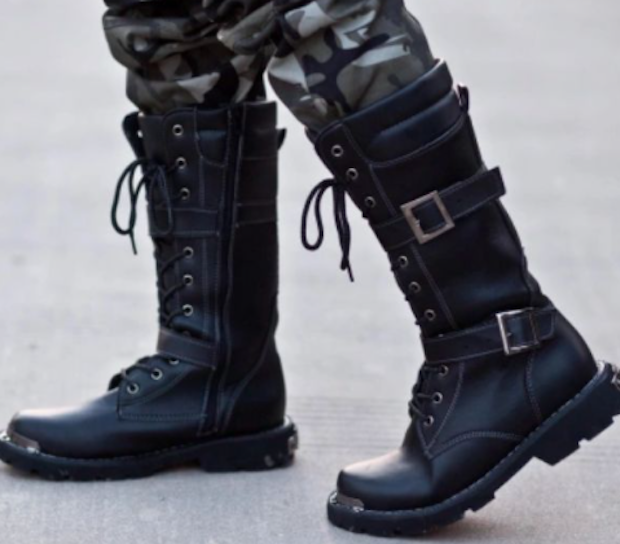 If you have a sports bike or love to ride a bike at high speed, then you'll need sport or track boots which will give highly protective features. With these types of boots, you can simply manipulate the control. Some parts of these boots are replaceable when you feel that they are worn out. Sports boots are not helpful for walking, and they are a little pricey.
Street boots have a lot of styles along with materials. You can wear these shoes even in wet weather as some are waterproof. One disadvantage of these boots is that they are not as protective as other motorcycle boots. Laces are commonly used in these shoes, which can be annoying for some riders. 
If you love long-distance rides, then you should choose a pair of touring boots. They'll give you all-day protection as well as comfort too. Most of them are waterproof, and you'll find the taller and shorter options too.
Dirt bikers require these types of boots to ride off-road. These types of boots are very protective to your feet, ankles, along with shins. You can't feel so comfortable walking on these boots. 
If you're an adventure rider and love to ride on the road and off, too, then you require a pair of adventure boots. They are more comfortable and protective than dirt boots.
Wrapping Up
Finding the proper motorcycle boots can be very frightening without knowing the exact process. On a final note, you have to keep in mind that each and each of the boots is worthy if they match your needs. Consider all the things that we've mentioned in this context. To give you a proper sense of motorcycle boots here, we've given some different boot styles too. So, stop mindless scrolling on the internet, sit quietly and find the best quality motorcycle boots for you, determining all these factors.