How Can Playing Sports Affect Your Mental Health?
Stress can lead to emotional and mental symptoms. These symptoms affect your body and behavior. Exploring several stress management strategies, such as exercising regularly, getting enough sleep, playing sports, and organizing your schedule and finances, can help.
What is the connection between playing sports and maintaining a healthy mental state? How can playing sports directly affect an individual's mental condition? In what ways can physical benefits from playing sports increase an individual's mental capacity?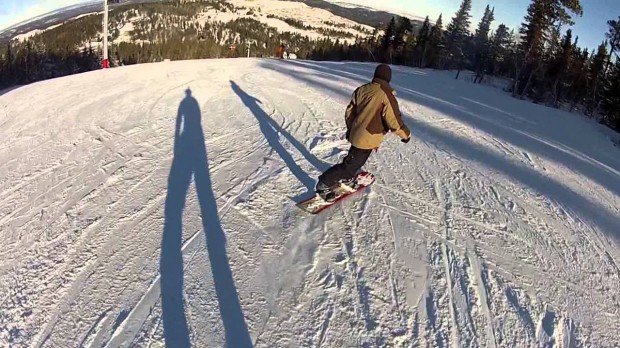 The potential benefits you can gain from sports are huge, from the stimulation of endorphins ("feel-good" hormones) to financial rewards that can help you save money for your future. And if you intend to save for a dream house, you can easily find a consultant on this site. All these can impact your mental health positively. 
Meanwhile, read on to understand the link between playing sports and mental health. This article discusses some ways you can improve your mental health by playing sports.
What Are the Benefits of Playing Sports to Mental Health?
Sports participation impacts your mental and emotional health daily, affecting everything from your mood and sleep quality to your ability to communicate and take charge of your daily activities.
Some of the benefits of playing sports to mental health include: 
Improved Mood
Physical activities such as playing sports stimulate the neurotransmitters that provide pleasurable feelings. The effects of endorphins are the same whether you play a sport with a friend or teammate or take a brisk walk. You experience increased happiness and comfort.
Additionally, taking part in team sports allows you to relax with friends. Along with physical activity, social interaction in a recreational environment positively affects mental health. You can unwind, have fun, and communicate with pals.
Reduced Anxiety and Depression
Your mind is preoccupied with the current activity when you actively participate in sports. You do not have time to consider your day's problems or concerns.
Regular physical activity keeps despair and anxiety at bay for persons with mental health issues. You are less inclined to get up and move around when unhappy or anxious. Due to the lack of an endorphin high, lethargy harms your emotional health. 
Additionally, the absence of action intensifies negative ideas because your mind is free to worry and experience stress.
Enhanced Sleep Patterns
Exercise, including sports and other physical activities, improves sleep quality. 
Better sleep can elevate your mood and help you think more clearly the next day. Just take care to avoid playing sports in the evening. Evening workouts are done just before the night could leave you feeling too energized to fall asleep.
Maintained Healthy Weight
The Centers for Disease Control and Prevention (CDC) recommends participating in sports as a beneficial weight-management method.
Individual sports that are particularly effective at burning calories include running, cycling, and weightlifting. Your chance of developing diabetes, high cholesterol, and hypertension decreases when you maintain a healthy weight.
Improved Self-Confidence
Regular exercise from playing sports might help you feel more confident and improve your self-worth. Playing sports can help you become stronger, more skilled, and more resilient, which will also help your self-image. 
You gain a sense of authority and control through sport, which frequently results in feelings of pride and confidence. You could be more likely to succeed at duties off the playing field and on it if you have the fresh vigor and vitality that comes from exercise.
Better Social Skills
Playing sports encourages excellent social interaction, especially for kids who pick up social cues and abilities. 
Participating in sports can help you feel more confident, communicate and listen better, and learn the difference between assertiveness and aggression. You may mingle, meet new acquaintances, and develop teamwork skills through sports.
Enhanced Leadership Skills
The team sports that develop leadership skills are basketball, baseball, and football. According to studies conducted in high schools, there is a link between involvement in sports and leadership skills. 
Playing team sports increases a person's likelihood of developing a team mindset at work and in social settings because they have the chance to practice, compete, and win or lose together. Over time, a strong leadership style develops from a team perspective.
Added Mental Health Benefits for Seniors
Regular exercise and participation in sports have significant advantages for seniors and older adults. The likelihood of leading a healthy lifestyle is higher for people who exercise frequently. For the following reasons, the CDC suggests a physical activity for seniors:
Decrease the risk of diabetes and heart disease
Maintain the strength of your joints, muscles, and bones
Reduce the likelihood of experiencing anxiety and depression
Minimize arthritis pain and swelling
Enhance connections and social support
The Differences Between Individuals Who Play Sports and Those Who Don't 
Athletes may be more focused and have higher mental clarity than non-athletes. 
According to the American Heart Association, exercise enhances the flow of oxygen, which has a direct effect on brain function. Exercise can help you remember things better and eliminate unfavorable emotions like resentment, tension, worry, and despair.
An in-depth analysis of North Carolina high school student-athletes' academic achievement demonstrates the positive psychological effects of physical ability for three years in North Carolina. 
Researchers found clear distinctions between athletes and non-athletes. A study involving almost 127,000 high school students discovered that those who played athletics had lower dropout rates and higher grade point averages.
People who struggle with mental health issues avoid participating in sports because they are not "gym body ready."
Recent research shows that 80% of persons with mental health issues do not engage in athletics because they are self-conscious about their bodies. Four out of five (80%) of these individuals avoid participating in sports.
Similarly, another study reveals that adults who play frequent team sports are happier, healthier, and more fortunate in relationships than those who do not. There were significant disparities between the 1,000 athletes and the 1,000 non-athletes in the study.
Sports players are, by nature, more outgoing than non-players.
Additionally, 22% of participants stated that participating in team sports enables them to spend time with friends and family.
It was also discovered that 28% of club members believe their mental health is excellent, and 25% evaluate it as outstanding.
Compared to the general population, athletes on sports teams are around two-thirds content with their work-life balance.
Furthermore, individuals who participate in sports work out for an hour and 23 minutes per week, compared to those who do not participate in sports, who work out for just under an hour and 58 minutes.
References
1. Stress
https://my.clevelandclinic.org/ 
2. The role of financial conditions for physical and mental health. Evidence from a longitudinal survey and insurance claims data
3. The Mental Benefits Of Sport
https://www.activenorfolk.org/
4. American Heart Association Recommendations for Physical Activity in Adults and Kids
5. People with mental health problems put off of sport because they are not 'gym body ready