Free Diving into the Dean's Blue Hole Ambyss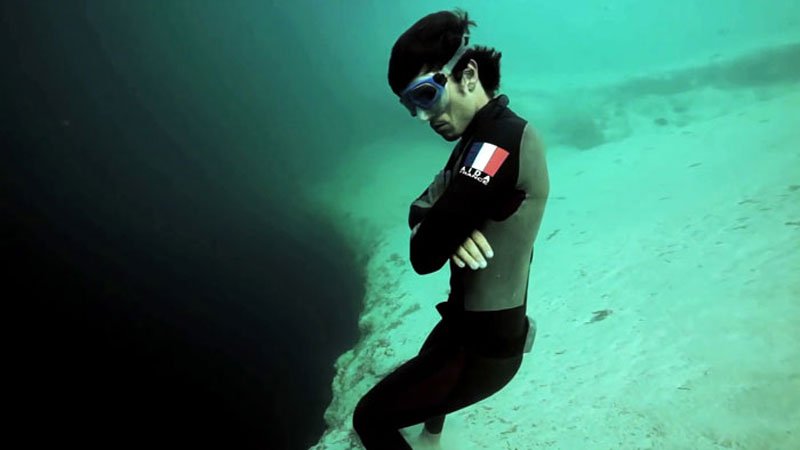 The Dean's Blue Hole, an inland flooded cave of 662ft depth in the Bahamas, becomes every freediver's challenging endeavour to ever perform. Knowing what it physically takes to reach such an objective, simply looking down gets as if staring into a bottomless void. For freedivers, this is their world, a vertical aquatic jump into total darkness of a bottomless ocean.
Watch how reknown freediver champion, Guillaume Néry, who can plunge at 400ft below sea level on a single breath, launches himself into the darkness of Dean's Blue Hole. After his incredible descent into the blue-hole ambyss, Néry emerges at ease to the surface.