Essentials for Your Back Country Ski Trip
The stillness of the mountain encompasses you. The wind blows and chaps your lips. Pull your scarf tight over your face. Above you is the sky, the sun. Below you, the slope. Untouched snow is at your feet.
When you find yourself in the wilderness, on the top of a deserted mountain, make sure you have the skills and gear required not only to have the time of your life, but be safe in the most remote places on earth. Here are the essential gear and skills you need for your back country ski adventure.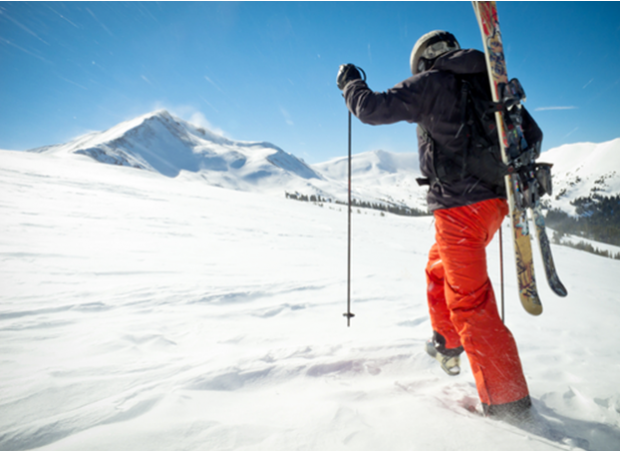 Skis
Technically any downhill skis can be used for the back country. However, alpine touring skis are specifically designed for back country excursions and are highly recommended. Back country skis are typically lighter and make the uphill hike much easier. Back country skis come in a variety of styles, including trek models, racing, and free style, the last of which offers more powder-friendly dimensions. While alpine skis are more versatile than downhill or cross country skis, unless you predict a long hike before your descent, you might want to stick with typical downhill skis.
Avalanche Beacon
The back country is a high risk, high reward environment. While the untouched snow may be the greatest adventure, avalanches are a real concern. A quality avalanche beacon is one of the most important pieces of equipment for your safety. An avalanche beacon is carried on your person and alerts authorities of where you are if you're caught in an avalanche or have an emergency while in the back country. Many ski resorts require back country skiers to have an avalanche beacon before they leave the well groomed runs. While many beacons are expensive, don't skimp on a reputable and durable model. A quality avalanche beacon can be the difference between life and death.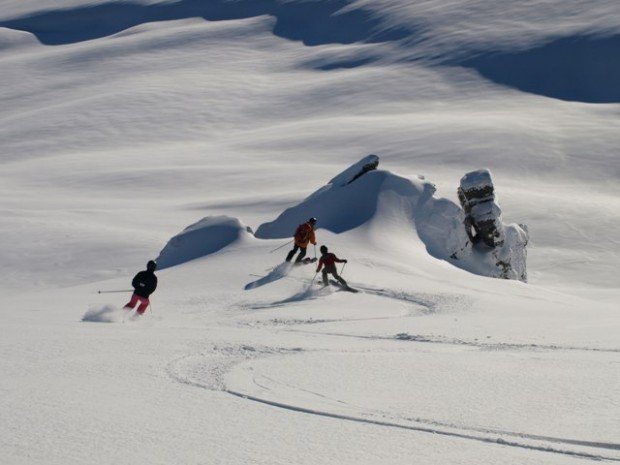 Satellite Phone
An avalanche beacon is essential and often times required for back country skiers, but you should also have a tool that keeps you in direct touch with safety. Your smartphone may be your link to friends, family, and a lifeline when on a typical ski slope, but once you get off the beaten trail—or groomed run—you should have a way to contact civilization. Consider an Iridium satellite phone and prepaid international card, which make it easy and affordable to call anyone, no matter if you're in the Austrian Alps or Colorado Rockies.
Backpack
There are just so many options when it comes to choosing a ski backpack. It all depends on what your objectives are as a back country skier. The primary attributes you should take into considerations are weight and comfort while still providing ample room for everything you need. Once you determine your objectives, many skiers change their packs accordingly. For instance a long hike before your descent may require a larger pack that is heavier than usual. However, on these longer hikes comfort plays a much larger role. If you plan a short hike with shorter descents a lighter pack is more suited for the job—though you won't be able to carry as much.
Physical Ability
The best gear can prepare you for the mountain, but it can't be a substitute for physical ability. Know your limits and always respect the mountain. No matter how experienced you are the mountain is always larger and potentially fatal. Use your knowledge of the wilderness to ski within your means.