Discover The Most Important Tips for White Water Rafting in Georgia

Whitewater rafting adventures in Georgia are quite easy to pursuit. The best spots for water adventure are just an hour and a half by car away from Atlanta's north side, making day trips possible. Georgia's most popular white water rafting spot is the Ocoee River, which was the venue for whitewater events in the 1996 Olympics. It offers higher-class rapids and runs through north Georgia and Tennessee. The river Chattooga is also very popular for its mix of exhilarating Class IV to V rapids and easier sections for beginners and families. Chattahoochee River starts in Lake Sidney Lanier, close to the northern mountains. It then strengthens, widening into a major artery that heads first to Atlanta, then Alabama and southward to Florida and ending in the Gulf of Mexico.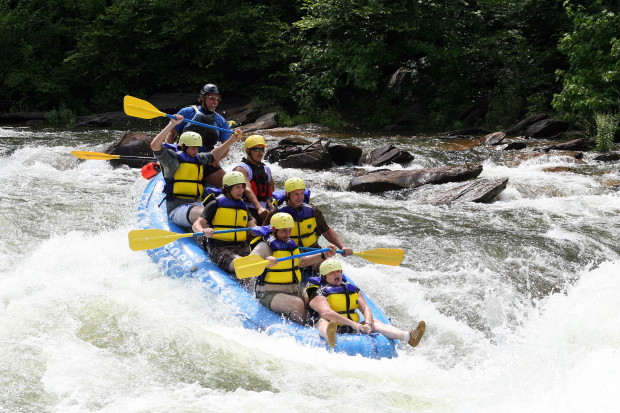 Unlike other states, rafting trips in Georgia do not involve in long and tiring rides to remote wilderness locations. The Ocoee River is very easily accessible, and there is a wide array of restaurants as well as lodging options around it. This is why white water rafting in Georgia is very popular with adventure sports enthusiasts.
Some of the best outfitters in Georgia are located on the headwaters of the river, a few minutes from the Cherokee National Forest. You want to hire a company with an outstanding safety record and a reputation for providing high-quality river adventure tours. You can choose a half-day white water rafting package or a full day trip, depending on how much time you have during your holiday. Many people choose to start with a calm float trip on the Toccoa River (it's the same river, but with a different name across the border line), and then continue on a raft for a thrilling ride on the Ocoee's rapids.
Georgia white water rafting trips are best to be held from April to September. It is possible to book a river adventure online or by phone.