Dare You Hike America's Most Haunted Trails?
Ghosts will Test Your Hiking Skills to the Extreme
Who says that you can only see ghosts on Halloween? Around the world, people are taking up a new extreme sport: haunted hiking. If you love hiking, AND you love scaring yourself silly, then this workout is going to be just what you need to ramp up your fitness game. Why is haunted hiking quickly becoming a popular activity? Keep reading to see why hikers and ghost hunting enthusiasts are coming together to make an unlikely team: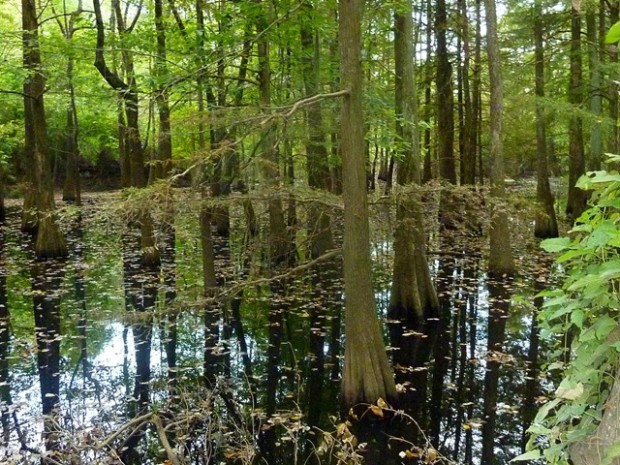 Raise your heart rate on haunted trails
Hiking is an excellent workout by itself, but imagine being scared of seeing something otherworldly while doing so? Talk about a fast heartbeat! For those new to hiking, being in the woods by yourself or with some friends can be a little scary. Big trees loom overhead, the brush creates shadowy spots, and noises all around you can keep you on edge. But knowing that you are walking through haunted woods? That is something else.
Where to find haunted hiking trails
Depending on where you live or plan to vacation, you are likely to find a haunted trail that can get your adrenaline going. The Internet is full of resources for finding haunted trails and searching there will save from a lot of wild goose chases. From New Hampshire to California, you can scare yourself silly while exploring the woods for ghosts, local fauna and flora.
Most famous haunted trails in the United States
Hike along the Transept Trail in Grand Canyon National Park, Arizona and you might hear a wailing woman. She has been spotted wearing a white dress covered in dainty blue flowers, wailing along the pathways. Visit Norten Creek Trail in the Great Smoky Mountains, North Carolina and you could encounter two ghosts. The first is based on a Cherokee legend about a spirit who eats lost children; you might hope to run into the friendlier version, however, who leads lost hikers away with a floating light. If the spirits of little children scare you, stay clear of the Bluff Mountain and Punchbowl Shelter where 4 year old Ottie Cline Powell is said to haunt.
If you live in a mountainous state like Washington, you can easily find haunted trails near you. De-consecrated graveyards, gallows trees and paranormal picnics are some of the delights you will encounter. So what are you waiting for, are you too scared to take a haunted hike? Join the growing trend of thrill-seeking hikers by searching for haunted trails near you.