Cut the Cord Not the Sports! 8 Best Sports Streaming Websites
One of the best pleasures we get is from watching sports. Sports are a huge part of our life and give us a sense of community. In fact, watching sports and having an affinity for sports makes us feel happier.
But one of the worst things about watching sports is having to pay for cable. Our great hobby can often be unfriendly to our wallet.
So what do we do when we want to continue watching our favorite sports matches without breaking the bank?
Luckily, there are many great sports streaming websites to watch your favorite games and save money.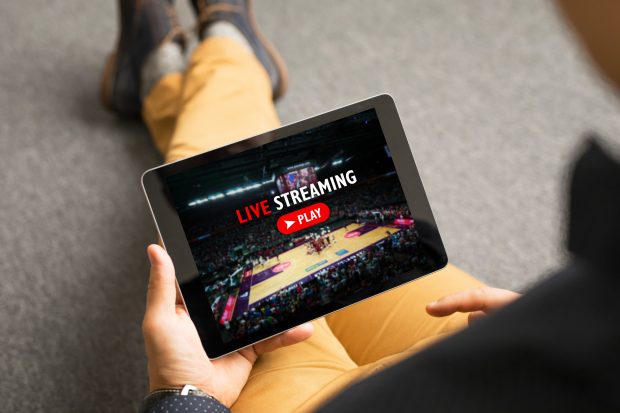 The Best Sports Streaming Websites
We've scoured the Internet so you don't have to. We've found the best websites where you can stream your favorite sports matches.
We also suggest using a VPN when streaming sports. This protects your identity (from potential hackers) while streaming and can give you access to streaming websites like Dish TV when you are traveling.
There are many great options for a VPN. If you're a Mac user, you should find the best VPN service for Mac.
Here's where you can go:
1.ESPN
You do not need an ESPN subscription to enjoy sports. While some of the streams on the ESPN website do charge a fee, there are many streams that are completely free.
You can watch professional matches of basketball, baseball, and football. There are also a variety of college games available to watch. Additionally, you can watch hockey, golf, tennis, Mixed Martial Arts including UFC Fight Nights, NASCAR races, and various esports.
You may not always get the biggest matches available for free. If you're looking to watch the playoffs or a big UFC fight, ESPN would not be the best option. But if you occasionally want to watch sports and keep up with your favorite teams, it is one of the best options available.
2. Facebook Watch
Spending hours of your time on Facebook isn't such a waste of time after all!
Facebook Watch has a limited number of available sports streams. Nevertheless, it is a great way to catch up on the games — especially if you are an occasional viewer.
With Facebook Watch, you can see one MLB game per week. You will also have access to regular soccer matches, women's basketball, and many other streams from almost every sport.
Facebook Watch is also a great avenue for streaming a big match and interacting with other Facebook users while the game is going.
3. Laola1
This is a streaming service based in Austria, however, it allows international sports fans to stream matches.
It has sports streams in the English language so it can cater to international fans. It is a great avenue to watch European sports but also allows for American sports and many other types of sports — ranging from table tennis to volleyball and motorsports.
The streams are free with occasional commercials. However, if you pay for a premium service you are able to stream the matches without any interruptions.
4. Reddit
Reddit is a great place to find anything, really. And among the different content, you can find on Reddit, you can find many sports streams.
For anyone unfamiliar with the website, Reddit does not showcase any sports streams on its website. It does, however, allow users to share links to different sports streams.
If you are looking for a stream for a particular sport and don't know where to go, researching on Reddit might be your best option.
Many of the streams shared by Reddit users might be "unofficial" but often these are the most fun streams for watching sports. All you have to do is search for your sport and you'll surely find what you're looking for.
5. Cricfree
If you are a cricket fan, this is one of the best places to stream a match. However, they do also have limited streams for other sports including baseball, football, soccer, tennis, golf, rugby, and many others.
Cricfree does not host streams natively. Rather, they embed streams from other websites. For such websites, we recommend installing an ad blocker — as many such sites can have invasive pop up ads.
The great thing about Cricfree is that it has a built-in chatroom. This way you can chat with other fans while streaming a match.
6. Sportrar.tv
If you want access to as many sports streams as possible, you may find that Sportrar is one of the best options available.
Because of the plethora of streaming links, some may not work and some may not be the best quality. But do some looking around and you will surely find the best streams for you. We recommend installing an ad blocker as the website will surely have a lot of invasive pop up ads.
You can stream live games as well as save your spot to watch a game that hasn't begun as yet.
7. Vipbox.im
This is a completely free and easy-to-navigate streaming website. It has streams from many different sports.
Their home page has an icon for the different sports including basketball, baseball, football, soccer, as well as niche sports such as NASCAR, motorsports, boxing, cycling, and darts!
Like many of the free sites, this one will likely produce pop up ads, so make sure your ad blocker is installed. You also want to make sure that you do not accidentally download anything.
8. Stream2Watch
If you are looking for one place that curates the best free sports streams, this might be it!
Stream2Watch is a minimalist website where you can watch live sport streams with a range of sports. The sports include baseball, basketball, soccer, volleyball, rugby, among many others.
If you want to watch the games as they are happening this is the place to be.
Finally, if you want to watch a specific sport or franchise, the best place to go to is the official website of the franchise.
For football go to NFL.com and for wrestling, head on over to WWE.com, and so forth. These services may offer free clips and occasional live streams. Most of the time, they will charge a low subscription fee that will likely be significantly cheaper than cable television.
The Game's On!
Now that you know the best sports streaming websites, you are ready to sit back and relax: the game's on!
Be sure to read more great content on sports and news about athletes.