Costas Symeonides is paddling for life
It's not rare in our days to come across people who volunteer. People who share their house, their belongings with the ones in need and people who dedicate on a cause for the better being of others. Such people are extreme-ly awesome and Costas Symeonides from Cyprus is one of them! Costas Symeonides is paddling for life.
What do I mean? Costas has a history of volunteering through extreme sports. This year he will be paddling on his SUP board all the way from Crete to the island of Cyprus – a distance of 700 km / 435 mi, raising money for Preventive Paediatrics. The amazing athlete begun his journey early in the morning of the 19th of August and expects to finish it on August 28th. The sponsors of his quest will be throwing a massive beach party upon his arrival at a local beach in Limassol – Cyprus.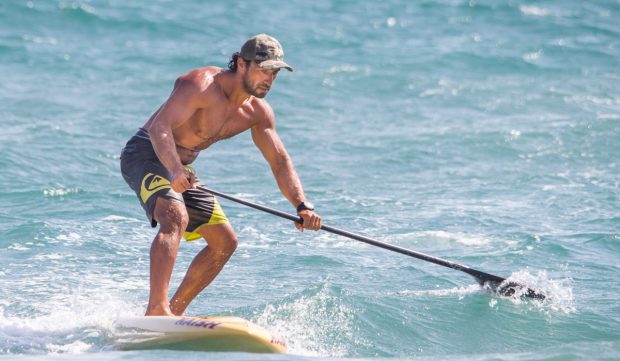 This is not Costas' first long-distance volunteering journey. In 2014, he paddled on his SUP board from another Greek island, Castelorizo, to Cyprus – a distance of 400 km / 248.5 mi – and he managed to raise € 24,000 for Preventive Paediatrics. The year before that, with another SUP surfer (Nikos Karaolis) they paddled from Paphos to Limassol – a distance of 80 km / 49.7 mi – and managed to raise € 13,000 for the local Children's Center of the Red Cross.
Costas is not new in Cyprus water sports. In fact, he is one of the island's Top Windsurfers up to date, though he now spends more time spreading his knowledge with, and training, the younger ones and competing less. His first contact with SUP was through some friends in Greece in 2010. He then decided to bring the sport to Cyprus. Since then, the SUP athletes population of the island has risen from 1 in 2010 to more than 1,000 in 2015!
We would like to wish Costas a safe journey in the Eastern Mediterranean Sea and congratulate him for being such a bright example of how extreme sports can help raise both money and awareness for a good cause!