Best Water Sports Activities you can Enjoy on the Beaches in Morocco
Located on Africa's Northern Coast with Europe in sight, Morocco is known as the gateway to this enormous and vibrant continent. The people are warm and welcoming and you'll have to make plenty of time to stop off for mint teas with the locals. That's in between exploring ancient medinas and haggling at the souks, of course. Morocco has more to offer than just friendly culture – it's an adventurer's dream too. With the Atlas Mountains, Sahara Desert, and 1,835km of coastline, you're sure not to be bored on your Moroccan adventures.
In this post, we'll take a look at the most popular water sports in Morocco and the best places you can do them. Hopefully, it'll make it a little easier to plan and make the most of your trip to this stunning North African country. Let's check them out!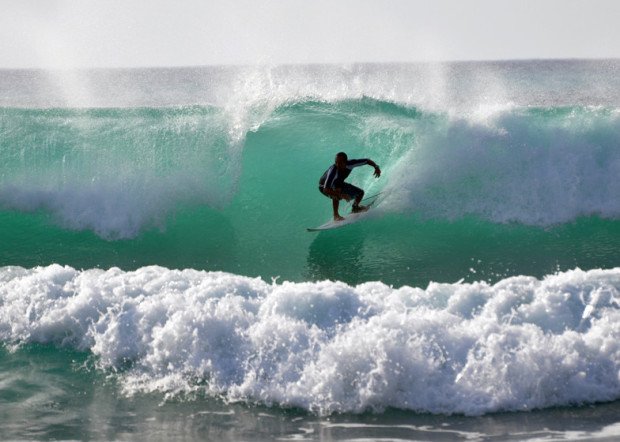 Surfing
One of the reasons you might want to visit Morocco is for the surf. Rather than coming in the summer in the regular tourist high season, you want to hit Morocco between September to April. The largest swells from the North Atlantic come between December and March.
With loads of surf camps on offer, it's suitable for everyone from beginners to experts. Newbies should try out La Source and Panoramas Beaches in Taghazout, and the golden sands are a lovely place to stop off for a bit and watch the action offshore. If you're just looking for a day trip from Marrakech, perhaps try Sidi Kaouki.
More experienced surfers will enjoy the challenge of Devil's Rock – a crowded and lively area off Tamraght, or perhaps Boilers Beach which is named after a shipwreck just off the coast.
Stand up Paddle Boarding
If you like the look of surfing but want to do it with a paddle, why not check out stand up paddle boarding? If you've already had a go at SUPing, you'll know that it's a wonderful workout for the core. It's also the fastest growing water sport in the world – so you're likely to see a lot of these guys out on Morocco's best surfing beaches.
Surf SUP is a little different to regular surfing, but you'll still be able to ride the waves as long as you've mastered the art of actually standing up.
Remember, though the sports may look identical with one having the addition of a paddle, that's not the case. SUP boards are different sizes and a slightly different shape to a regular surfboard. Also, you won't be able to use the same leash for both sports. For more information on how to stand up paddleboard, check out Gili Sports.
Scuba Diving
When thinking of water sports, scuba diving won't be the first thing that comes into a lot of people's minds. However, it really does give you a full body workout so definitely shouldn't be discounted from this list.
In the waters off Morocco you can expect to see more than 200 types of fish including tuna, sea bream, and swordfish (be careful not to get too close to its pointed nose!) You can also expect to see whales and orcas in some places.
Morocco's Atlantic and Mediterranean coasts offer different types of surfing. In the Mediterranean, there's lots of sand and marine plants, while the Atlantic has boasts shipwreck diving and surprisingly, gentler currents.
Essaouira and Agadir are two of the most popular scuba spots in Morocco, so be sure to check them out!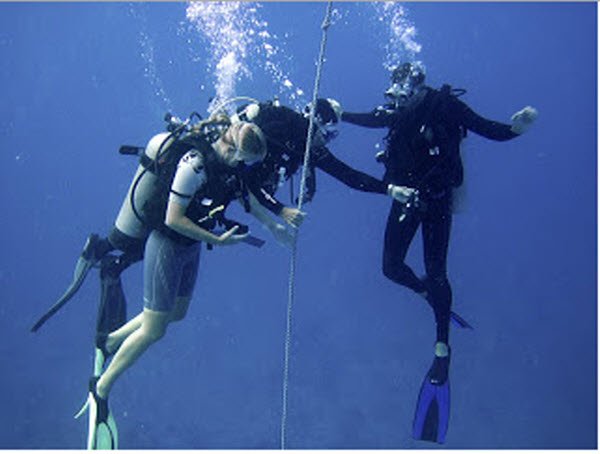 Deep Sea Fishing
With such an abundance of fish in its waters, Morocco is not only great for scuba diving. Deep-sea fishing is a fun way to experience the Mediterranean Sea and the Atlantic Ocean.
Species you can expect to catch include sea bream, bullet, and bonitos. While those with a larger appetite can even go for swordfish and marlin. Should you be staying in a hostel or Airbnb with a kitchen, you can come back and cook your catch of the day!
The best spots for deep sea fishing in Morocco are in Sakhla in the Western Sahara or Mohammedia.
Windsurfing/Kitesurfing
We've already mentioned Essaouria a couple of times. Known as Morocco's (and Africa's) windy city, it really comes into its own when we talk about windsurfing and kitesurfing! In winter, thousands of kitesurfers descend on the city to practice flips, turns, and other stunts midway through the air.
If you want to give this a go, you're in luck as there are a number of kitesurfing schools and places to rent kit.
Windsurfing is also popular in Morocco – whichever one you try you're sure to get an adrenaline rush!
White water rafting/Kayaking
Okay, you won't be able to do this on Morocco's beaches. However, here are a couple of activities you can do if you're travelling into the Atlas Mountains. The High Atlas Mountains are packed with rushing rivers and canyons, and getting up to this height combined with the cool water are a real tonic for the dry heat of towns like Marrakech and Casablanca.
White water rafting and kayaking here are also a little cheaper than in Europe.
So, now you know the best water sports activities you can enjoy in Morocco…
It's time to get planning your trip. Whether you want to tackle kitesurfing in the windy city, sign up to surf school classes in Taghazout, or diving down to shipwrecks, Morocco has it all.