Best guide when buying sunglasses for hiking
Whether you're climbing any mountain or heading out for a relaxing day of hiking, the type of sunglasses you choose is a key. Walking on rough terrain in dangerous climates can do more damage to your eyes than you think.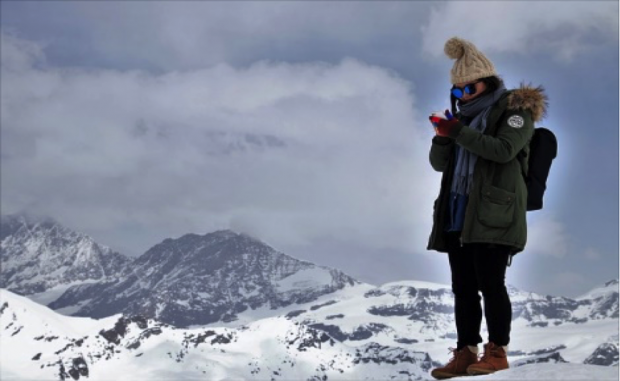 Your sunglasses should reject the sun's harmful ultraviolet (UV) rays and protect your eyes from annoying dirt, debris, and glare (especially when hiking in the snow).
What to look for in hiking sunglasses?
Here is more precisely what to look for:
100% UV protection
Look for sunglasses that are clearly labeled UV 400, which offer nearly 100% UV protection.
UV light from the sun enters the earth's atmosphere and reaches your eyes in the form of UVA and UVB waves. Without UV protection, you risk developing cataracts, macular degeneration, photo keratitis (also known as snow blindness), or other serious eye conditions.
Polarized lenses:
Consider polarized lenses when buying hiking glasses online. These lenses help block glare from reflected light on flat surfaces and are useful when hiking in the snow or near water.
You can see more clearly in bright light conditions; for example, see what's under the water surface more easily or enjoy a sunset along the horizon.
Lens material:
You will also need to take into account the lens material of your sunglasses. The high-quality glasses are made of strong and durable materials such as polycarbonate. And they should include scratch-resistant coatings and other protective coatings to make sure they resist all the elements well.
Polycarbonate is a thinner and lighter type of plastic than regular plastic lenses. Polycarbonate has an impact-resistant construction, which makes sunglasses with this lens material a great choice for hiking.
Some lenses are made from a newer plastic that has the same characteristics as polycarbonate lenses. Sunglasses with lenses are lightweight and resistant to bumps and scratches, but they are also generally more expensive than other types of lenses.
Plastic lenses are often the most affordable, but they are also more easily scratched and damaged, so they're not always as durable as other types of lenses.
You can also consider a pair of wrap-around sunglasses to protect the sides of your eyes from glare and even wind.
Sunglasses options for hiking:
Depending on the type of hike you choose to take, here are some good sunglass options that can cover most of the ground while still offering you the best value for money.
Oakley Glasses:
These glasses feature a durable and lightweight frame material with elliptical metal icon accents and socks and nose pads designed for added comfort and performance. These sunglasses are available with Prizm lenses to enhance color, contrast, and detail to help you see the beautiful sierra on this desert hike.
Costa Del Mar:
This glasses collection offers more than ten stylish sunglass options ideal for a day of hiking with friends. All have scratch-resistant polarized lenses to reduce eye strain by reducing visible glare from water, snow, sand, and pavement. The Del Mar collection also includes 100% UV protection, with 580 glass lenses that filter out intense yellow light for better color definition and sharper contrast.