Best Extreme Sports for The Summer
Summer is here, and with it comes the time to get on board or on the road and have the best time of the year, but what sports are best for the summer?
It all comes down to possibility and preference; if you have what it takes to chase the cold like a Snowboard Nerd, then go for it, but others will have to make do with what is close.
Don't worry too much, there is an option for everyone: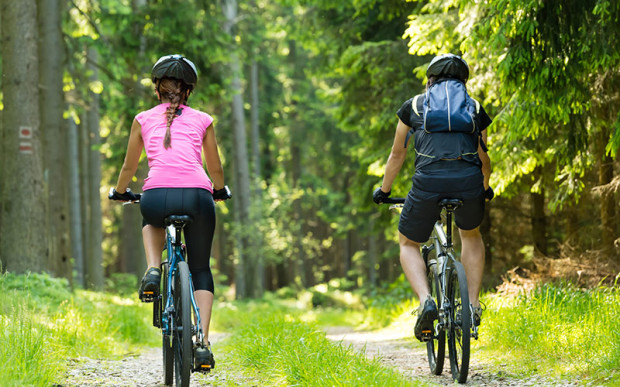 Mountain Biking
This is an amazing alternative to outrun the heat and take advantage of the outdoors, here what you need to go explore the trails:
Bike
Protection equipment
A map
Leg power
It can be a great option for when you can't stay cool at home anymore and need a little getaway.
Snowboarding or Skiing
It feels like a dream for those hot summer months, so for those lucky enough to have the snow close by, it's always a superb choice.
Gets you out of the house, in the cold, and rushing down a mountain.
Skateboarding
The perfect choice for those stuck in the city during the summer, grabbing a skateboard to weave in and out of traffic, can feel like a whole vacation.
If your city is big enough, you'll also probably, have a skatepark nearby, making it the perfect activity to make friends.
You can even use your skateboarding skills to move around after the summer.
Surfing and Kite Surfing
The beach, summer, and extreme sports all rolled into one, these two disciplines are the perfect combination for the season.
If you can find the waves and the winds to let you do these sports, go for it, it's well worth the trip.
Remember to follow safety measures and have fun in the sun.
Rock Climbing or Bouldering
One of the most exhilarating extreme sports to practice, even in the summer.
Be careful that your climbing hours don't coincide with the hottest time of the day, and you'll be ready to reach new levels.
If you don't feel totally confident with heights, then consider bouldering, a close to the ground way to develop more techniques.
Diving
Another great way to spend time in the water and cool yourself during your time off.
Submerge in the beautiful depths of the sea and discover a whole world that lies under the waves.
You can try all its different modes:
Snorkeling
Cliff diving
Freediving
Scuba diving
You can even catch dinner out on a spearfishing dive in the ocean and bring it back home for a special dinner.
Motor Sports
If you feel like experiencing the rush of driving a piece of powerful machinery, then try one of these:
Motocross
Jet Skiing
Four Wheeling
Jet Boating
Racing
Be prepared to go fast and leave summer boredom behind on whatever vehicle you choose.
Enjoy with Responsibility
All extreme sports require safety measures to be observed, participants to have training or supervision by professionals, protection equipment, and a good attitude.
Make sure you follow directions and don't forget to enjoy your summer!