ATV Riding 101: Everything You Need To Know
If you think riding an ATV is similar to riding a car, think again.
Every year, hundreds of ATV riders are involved in accidents because of a lack of knowledge about how to operate the quad the right way.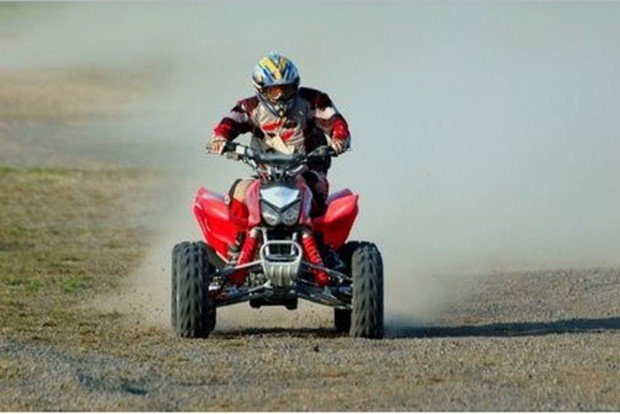 If you love the thrill of extreme sports, ATVs can be a good place to start. However, it's important to consider certain aspects like the right ATV to buy, state laws, and the importance of professional training.
We have mentioned everything in this article. Have a look.
Think Extreme Powersports – Think ATVs!
Where there's a mention of Extreme Power Sports, you can't keep ATVs out of the equation.
All-terrain vehicles (ATVs) are among the most exciting, fun, and powerful machines out there. They are fitted with bigger, sturdier tires, heavy-duty shocks, extra wide frames, and bigger motors than traditional street motorcycles. While most ATVs have a seat, many models (especially those designed for younger riders) have no seat and a smaller frame so riders can stand up, called an ROV.
ATV riding is a great way to enjoy the outdoors, whether it's a simple ride in the park, an off-road trail, or even on the beach. While ATV riding can be exhilarating, it also has some inherent dangers. It's important to know how to stay safe while riding an ATV.
Pay attention to the below tips.
Gather The Gear
No off-road trail can be imagined without proper gear. Riding an ATV is no different. You will come across rough terrain, muddy tracks, and wind blasts along the way.
Appropriate motocross gear like a full-size helmet, gloves, boots, motocross pants and chest protectors are crucial to make sure you stand up smiling with all your teeth intact in the case of a crash.
Choosing The Right ATV
One of the best ways to take to the road with confidence and stay safe is to invest in the right vehicle.
There are several factors that you should consider while choosing the right ATV. First, you need to determine your budget. Some ATVs cost less than $1000, but others cost well over $20,000. Knowing how much you are willing to spend will help you narrow down your options.
Get Professional Training
Here's the tricky part – it's easy to turn an ATV on. It's also easy to drive it – if you've ever driven a car, you'll most likely be able to ride an ATV as well.
But, here's a bummer.
You will face issues turning the quad or controlling it in the event of immediate braking. Controlling its speed on difficult terrain is another challenge.
This is where you can use professional help to make sure you leave no stone unturned to ace the ATV riding game.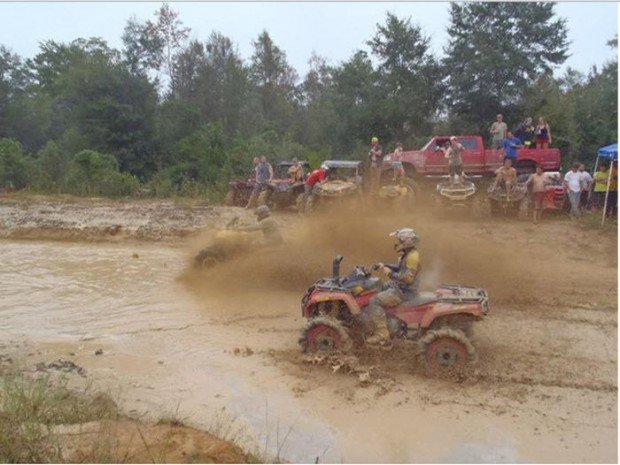 ATV Registration and Land Use Permits
Just getting the ATV of your dreams isn't enough. There are certain rules and guidelines from the government you need to follow, failing which you may be subject to legal action!
For starters, you have to be sixteen years old to legally operate an all-terrain vehicle (ATV) in any state. You can't register a quad in states like Arizona, California, Oregon, and Washington. Still, you do need registration or a land-use permit for other states, like Colorado and Minnesota. You'll also need to get a title, show proof of insurance, and pay for the inspection in those states that require registration. If you want to ride on public land, you may need a permit.
You can check out the "Off-highway Vehicle" Section of your state's motor laws for more information.
Final Word
ATV riding seems so simple that anyone can do it, but the fact is, it's not. It takes the right quad, proper training, and understanding of the state laws to get the ball rolling.
Take cues from this article to ensure you enjoy your ATV ride without any trouble!