AN OVERVIEW OF POPULAR BIKE FRAME MATERIALS
A sturdy frame is the backbone of any bike and, arguably, its most vital component. It holds the different parts of the bike together, giving it form and durability. But the truth is that not all bike frames are made equal.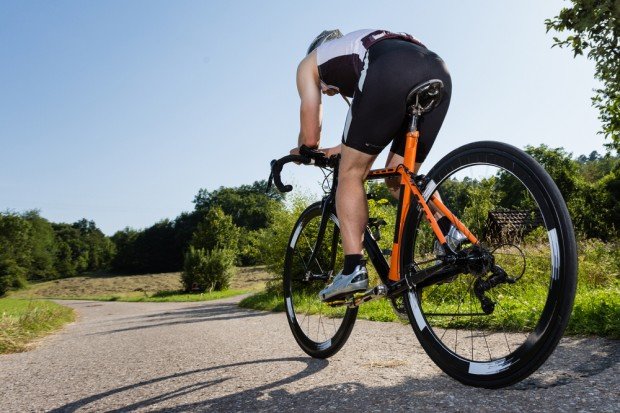 Steel, titanium, and carbon bike frames are some prevalent ones in use. But which should you pick as an amateur rider? Which frame suits your personality and offers stability during rides? Also, which one will last the longest?
These questions may be challenging for first-time riders to answer. In this article, you will find a brief about the most commonly used bike frames. It will help you understand the qualities of each and pick one that best suits your needs.
Aluminum
One of the most typical materials used to make bike frames, aluminum is sought-after for its corrosion resistance quality. Also, it has an impressive bike weight-to-strength ratio. One of the highlights of this material is that it is environmentally friendly as it can be recycled.
However, aluminum alone isn't strong enough to make an entire bike frame. It has to be mixed with other materials such as zinc, magnesium, or silicon, giving it durability and strength. This makes the bike less likely to crack because it isn't brittle. 
Also, you can easily mount an aluminum frame bike with luggage and take off on a short bike tour. Why is this vital? Studies show that biking has immense benefits and can boost cardiovascular health in youngsters. In fact, people of all ages should try biking as much as a form of exercise as a fun activity.
Carbon Fiber
Carbon fiber is perhaps the most popular bike frame material in use nowadays. It is increasingly used to make high-end road bikes, mountain bikes, and pretty much any bike being raced professionally. The most prominent advantages of this material are that it is lightweight and can absorb shocks a lot better than other bikes.
Also, another plus is that carbon fiber is incredibly flexible, allowing manufacturers to make complex shapes and formats. This is why you will find carbon bike frames in various designs with maximum aerodynamic efficiency. These frames are also corrosion-resistant, rigid, and do not fatigue quickly, making them suitable for long rides.
Owing to the above features, carbon fiber frames might be a bit on the expensive side. But the investment is worth it, especially if you ride professionally and wish to own a more comfortable bike that can last longer.
Titanium 
Titanium is also a highly popular bike frame material, offering an excellent ride quality on par with, if not exceeding, carbon fiber frames. It is most prominently used to make hardtail mountain bikes and custom road bikes. 
Since it has similar properties as steel, titanium is also fatigue and corrosion-resistant. That's why many newbies, as well as professional riders, prefer titanium bike frames. The bottom line is that scores of manufacturers make titanium bike frames and sell them with lifetime warranties.
Another plus is that titanium bike frames absorb shocks well and offer excellent stability to riders. Also, since these frames require no paint, this makes the bike lighter to ride. However, this makes them a bit expensive. Nevertheless, many bikers prefer titanium frames over others.