8 Things to Consider Before Buying Floating Water Mats
Floating water mats are a great way to add some fun and comfort to your pool, river even in the sea. They come in many shapes, sizes, colors, and materials. Hence, with so many options available on the market today, it can be hard to determine best floating water mats for you and your needs. For instance, some mats have built-in drink holders, while others come in a variety of options. So, it is important to take your time when choosing the perfect mat for your lifestyle; however, here are some general guidelines that can help you choose the right one!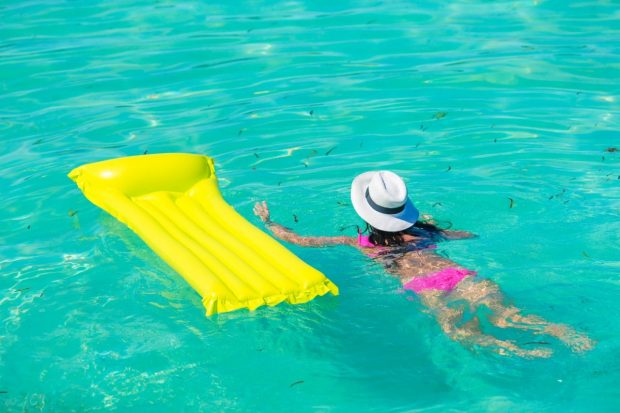 Safety
You should always think about safety first and make sure that your mat is not going to deflate or pop unexpectedly while being used. So, durability and design are the first key factor you need to consider. Hence, it will make sure that you remain safe or don't face any sort of trouble on the water. Moreover, you should buy a water mat for a longer life span instead of buying it for one summer. So, observe the quality and limitations to ensure safety which will also ensure your requirements.
Material
You will want to choose a water mat that is made of a material that will not be punctured by rocks or other sharp objects in the water. You will also want to ensure there are no parts on the floating water mat that your child's skin could come in contact with when they are sitting down on the mat. So, check the material cautiously that is not harmful to the skin or even the water.
Mat's solidity
Another factor to consider when choosing a floating water mat is the mat's solidity. You'll want to purchase a water mat that is made of thick material to give yourself the best chance of avoiding punctures from underneath your floating water mat. Because you'll be using the mat as a surface for supporting your weight, you want to make sure it is sturdy enough.
When considering the thickness of the layers, consider how much water pressure they can withstand. A good floating mat will have at least two or three layers with heavy-duty designs and materials which effectively keep out water and allow them to stay afloat!
A good mat will have a thick rubber base that's durable and sturdy enough not to be sucked into the ground by water pressure.
Capacity
The floating water mat should be able to support your weight and hold up against the water. Many water mats are buoyant enough for more than one person, but if you plan on sharing with many friends or family members, make sure the mat is both durable and large enough for everyone. In this case, you may want to check the storage, thickness, and weight as a measure.
Storage: While some floating mats store away quickly and easily, others are much more cumbersome to put away.

Thickness: The water mat should be thick enough to provide stability while at the same time being thin enough for easy transport. If you plan on taking your mat with you when traveling, choose a mat that can fold or roll very quickly and easily.

Weight: Make sure the floating water mat can be easily carried from place to place without hurting your back.
When it comes to capacity and durability, the mats vary greatly. Be sure you check the weight limit before choosing one. Getting a mat that is designed for your weight could save you from injury or immobility while out on the lake.
Maintenance
Another factor to consider when choosing a floating water mat is maintenance. Since you will want to use this for an extended period, you'll need a mat that doesn't require too much work or effort on your end. So, you will need to choose a mat that has some sort of warranty.
Foam or inflatable
Commonly the floating water mats are inflatable or made with foam. Foam mats are great for children because they are easy for them to climb on and off, but inflatable mats can be more comfortable since they provide extra cushioning.
Anchors
Another factor to consider when choosing a floating water mat is whether the mat has an anchoring feature. This can help provide stability for those sitting on the mat as well as prevent your floating water mat from wandering around the pool.
Budget
Since there are thousands of options available, you can sort them out according to your affordability. Floating water mats can range in price from $55 to $800+ depending on the capacity and material. So you will want to choose something that falls within your budget.
Final Words
The ultimate floating water mat for you is the one that fits your lifestyle and needs. Whether you are looking for a mat to lounge on, chill in summer, or both, you will have to choose the mat after looking at the criteria we have covered throughout the article.